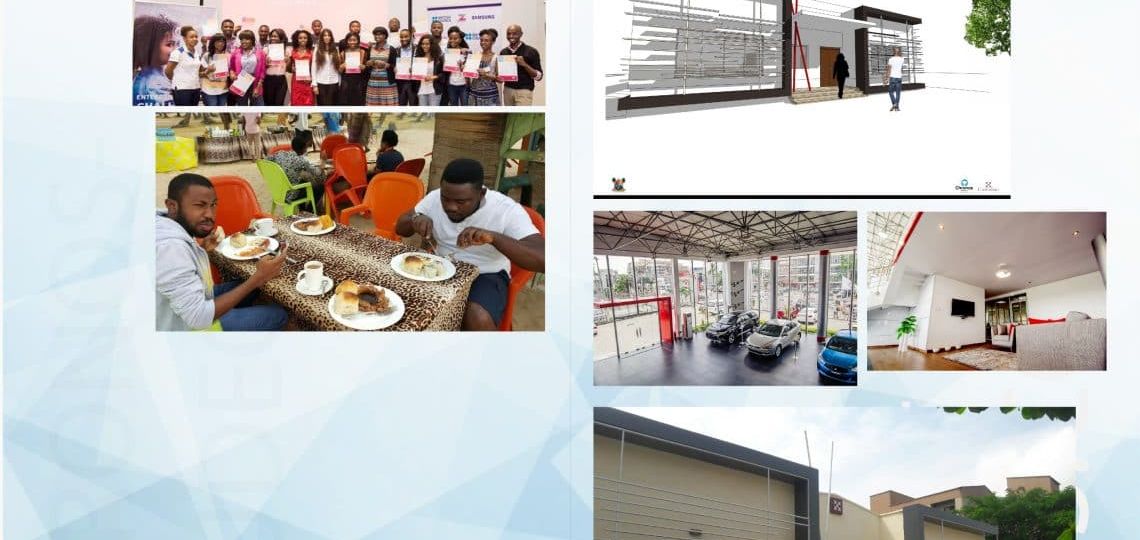 Whew! 2016 has come to an end and 2017 has rolled in bagged with hopes and dreams as we set our compass to paper to bring our dreams to life and hit benchmarks set for the year. The grass is definitely greener on this side with Chronos Studeos as we have relentless Architects, visualizers, interior designers and members of staff who've worked tirelessly to attain quality results.
We at Chronos Studeos are saying a hearty thank you to everyone who's shown support and we trust we'll all have a fantastic year  in 2017 and come out tops against all odds.
As its become a welcomed tradition, here is Chronos Studeos in pictures and numbers for the year 2016.
---
KICKING OFF

After reeling from the joys and celebrations of the new year, some of us added several holes to our belts due to the festivities. We celebrated us being amongst the Top 20 finalists at the Enterprise Challenged, Whoop! And with such vigour, we started off the year, took on the Public library project, finessed it, giving it a modern sleek look.
When one works with/for great brands such as Mitsubishi, it's another feather added to ones hat which makes one giddy, we enjoyed creating the Signage for their brand and then we headed off to the Workplace exhibition which had its highlights, being in the room with great minds, iron sharpening iron, surreal.
Partnering to host the imagination event 2016 was great , whilst running the program, we were relentless and spread our talents to work on the pacific towers project, designed Country Home in Nairobi and worked on the W.A.R.R home in Ikoyi. We have a great team at Chronos Studeos, everyone pulled in their resource and utilised their talents to make sure we achieved all these…..it was fun!
Our annual Creative Architects event which usually holds in May was pushed to July as we were working on lots of projects, happy about that. The move didn't dampen the vibe of the event as it was mind blowing, we also had the highest number of views for the year during this period, reaching a vast number of people and they tagging along.
We also attained a benchmark for the year, Chronos stores app was launched!!
2016 being so much fun with work, we thought we had peaked but it got better as a client DECAL rolled in and gave us the opportunity to flex our creative muscles and yes, you guessed right, they were pleased with our delivery!. We modelled Madison for our very own exercise bridge, the Lekki-Ikoyi bridge and also, our bosses were present at the phenomenal World Architecture Festival, which in its own right, is a thrill.
As the year was coming to an end, we wrapped up in style by working on Ad agency's office building. Thanks to you, we got busy with Black Friday sales and what is life without giving back, we participated and helped a foundation launch BIG.

2016 had its ups and downs but yes, we'll celebrate the wins and learn from the mistakes.
        OUR IMPRINT IN NUMBERS
STRETCHING OUR TENTACLES
2016, was a great year and as they say, numbers don't lie, hence here is a graphical representation of our online activity in the past year and it warms our hearts that we've successfully been able to communicate and engage people through this medium.
The number of views and visitors have increased compared to year 2015. We could give Olamide a run for his money two times over and fill up Eko hotel & suites event centre (a magnificent edifice) better than an #OLIC, we brag different, thanks to YOU.
Thank you for being a part of our trials, strains, successes and thrills!