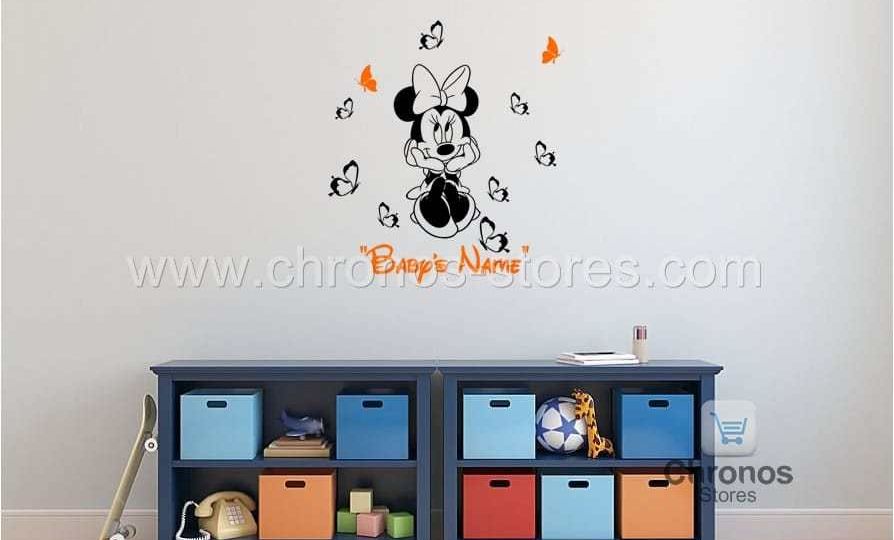 We're finally at the end of our bedroom design series. Designing children's bedrooms is a great opportunity to experiment with a lot of creative ideas. Bear in mind, however, that children grow FAST! With their changing heights and ages, are changing favourite meals, colours, toys, cartoon characters etc. Besides this, they will be in their early teens in a matter of years and will outgrow whatever rave it is they now have. Needless to say, our rule number one is 'nothing permanent'.
1. Easy-to-Update Design Options
Try plain walls with wallpapers, murals, posters or decals. I'm sure by now you've noticed a pattern. You see, working with just one paint colour or different shades of the same colour is a lot more economical than trying to blend in different colours in different ways. You'll spend less money on quality paint and matching furniture pieces and you will look for more creative ways to add a splash of colour here and there for variety. The paint job can simply be redone and wall art taken off and replaced whenever required.
2. Shared Sibling Bedrooms
Shared sibling bedrooms can be a bit tricky, but you can employ the tip shared for Young Couples bedrooms. Pick out a neutral colour and choose decor options themed after things they both/all like. You'll be lucky if the children in question like the same cartoon characters etc. That would make your job a lot easier. Also, oddly/heavily patterned curtains are a hit any day!
Wall Art Decal (Available on Chronos Stores)
3. Clutter-Proof
To help with keeping their rooms organized, surfaces should be kept free of clutter.  You can achieve this by installing box shelves – they can be used to store school books, colouring books, crayons and coloured pencils, storybooks, toys etc. These box shelves come in colourful designs that can liven up the room.
4. Inspire Them

Young children need a reminder that life isn't about having fun all the time. Many of them need to constantly be asked if they've done their homework, put their shoes away etc. A reading desk and bookcase will help in this regard. A colourful little board with times tables and quotes you want them to memorize, school schedules, exam and test reminders will help them start building skills to become independent, disciplined and responsible individuals early.
If you ever hear them ramble about, "I want to be…when I grow up", you can decorate their rooms with posters of famous artists, doctors, actors, musicians and other role models. If they have no such inclinations yet, you can watch out for specific talents and encourage them along those lines. Also, teach them to value family relations with framed pictures of family vacations and other fun times together.
Image Credit: The LuxPad
We hope the notes and photos we've shared have been helpful? Share your thoughts and ideas in the comment section below. Please feel free to ask any questions you might have…..