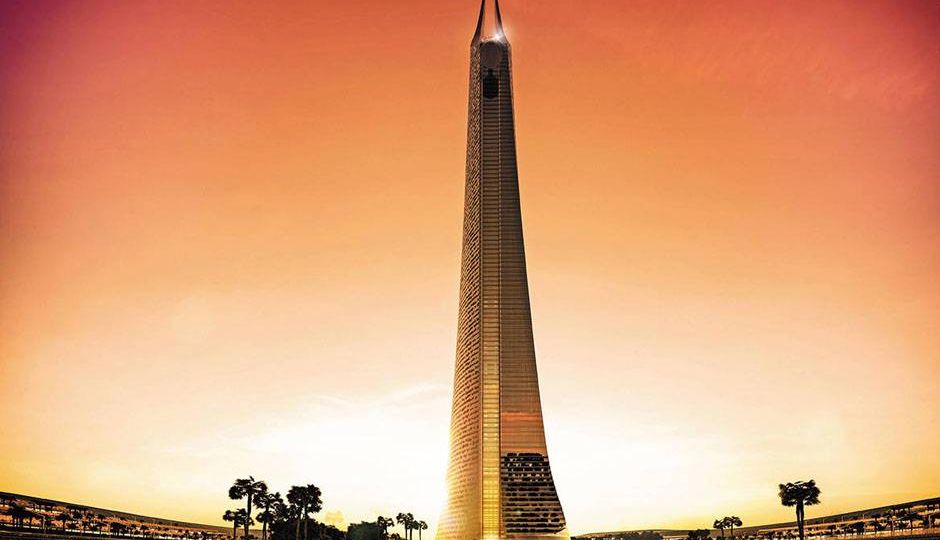 A new year traditionally sees us all setting personal resolutions. However, for Dubai-based Middle East Development, 2015 is the year in which they aim to start construction of the tallest skyscraper in Africa: the Al-Noor Tower in Casablanca, Morocco.
So what can visitors expect to see and enjoy at the Al Noor Tower?
Let's take a look….
---
AL-NOOR TOWER IN NUMBERS
The price? An estimated $1 billion.

The height? 540 metres tall in tribute to the 54 countries which span the African continent.

The number of floors? 114 to represent the number of surahs (or chapters) in the Quran.
DID YOU KNOW? 1000 languages and dialects of Africa will be represented on the inside of the structure (above).
---
FROM OUTSIDE TO INSIDE…
The "vanity heights" – expansive empty spaces – of some of the world's most famous skyscrapers are well documented. In contrast, though, Al-Noor Tower is destined to be fully functioning thanks to the inclusion of numerous of life's luxuries.
Those with deep enough pockets will be able to enjoy:
A 7-star luxury hotel

Fine dining in top-class restaurants

Art gallery

Spa

Luxury boutiques

Exhibition centre

Offices
All that stands between the June 2015 commencement of this awesome development is the completion of talks between the Moroccan Government and Middle East Development.
With every other continent able to claim ownership to some of the most beautiful skyscrapers ever designed – think The Shard in London, Burj Khalifa in Dubai, or the Petronas Towers in Kuala Lumpar –  let's hope those of us here on the African continent will soon be able to claim as our own another of the world's tallest skyscrapers.
So, when will Al-Noor Tower open for business?
The answer? 2018.
Having seen the dramatic changes to city skylines in the last decade alone, we wait to see the dimensions of future skyscrapers as Architects continue their battle of the skies.
---