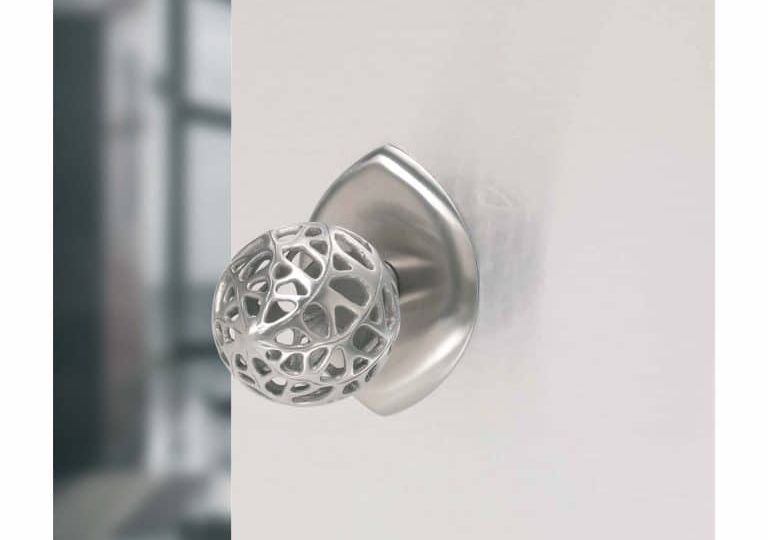 Having previously focused on some of the most beautiful (and quirky!) door handles, we are delighted to bring you a feature from an American company that is renowned for its stunning door handle design.
Los Angeles-based Martin Pierce is renowned for custom made door handle designs that are as stunningly beautiful as any of the movie stars living and working in the nearby Hollywood Hills.
Here, the company's co-founder, Anne Pierce, looks at an aspect of design that we all, from Architects to Interior Designers, need to know and will forever debate: what exactly constitutes 'modern' or 'contemporary' design?
"Being a product of the 50's and later being influenced by the 1960's mod culture, I have often used the adjectives modern and contemporary interchangeably and see that many search engines also assume these terms are synonymous."


"Various dictionaries define contemporary as meaning, 'to live or be from the same time', so clearly the word can be used to describe past periods, as in, 'Gaudi and Mackintosh were contemporary architects'."

Futuristic door pulls
"By comparison, the word 'modern' is defined as being 'in the present or in recent times' and does not have the historical breadth as the word 'contemporary'. That said, social trends and common usage may have the biggest impact on a word's meaning, and, while the word modern was, in the 1960s, understood to mean 'to be fashionable or hip', the word now seems a little dated."



"Lately, I find myself describing my partner Martin Pierce's designs as futuristic, which is not surprising given his fondness for sci-fi. So, when you look at these pictures of our work use whatever term you think fits!"
Anne and Martin Pierce are the owners of Martin Pierce Hardware, a Los Angeles door hardware design and manufacturing company and one that is known for highly original work. The company's work is cast in either stainless steel or bronze using the lost wax method of casting.