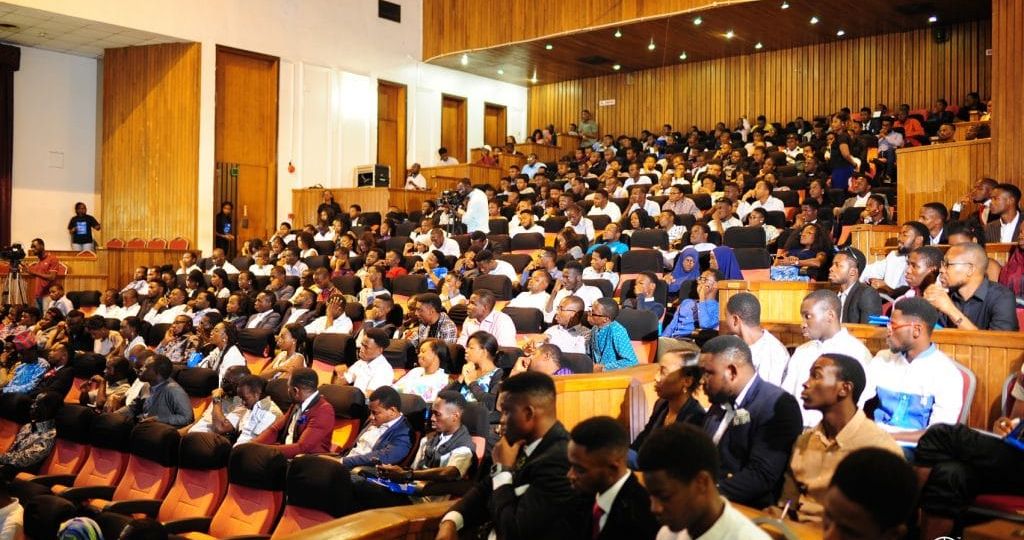 The most anticipated gathering of Architects in Nigeria.
Book your seat on time. Seats will run out very soon.
Here we are again, in the year 2017, a year full of ups and downs, progress and setbacks, highs and lows but with all these episodes occurring, one thing is sure – Creative Architects happens every year. Creative architects is our annual event. The event is the postlude to The Competition (Our annual competition for student architects in Nigeria). At the event, we present awards and certain chosen people of high calibre speak about the industry and making headway in the industry.
This year is the first of it's kind – we are having two of the classic event. One will hold as usual in Lagos and the other, for the first time in the history of Creative Architects will hold in Abuja.
There are lots of reasons to NOT miss this event. Here are a few of them:
1. First of all, you get to see and interact with Theo Lawson, Binta Suleiman, Olumide Ayodele, Hassan Anifowose, Moradeke Okunrinboye and Hussein Anifowose live at the event. These are successful men and women that have gone against the tides, rode the waves, climbed the mountains and finished stronger than ever. Don't miss out on any tips they may be giving at this event, You most likely will need it. Click here to read about these great icons.
2. You will get to see portfolios from the winners of The Competition 2017 and other notable architects out there. This is a beautiful inspiration, if you ask me, first that – I can do more excellently than my present state and secondly – Nigeria is indeed blessed (as all the exhibition of works will be from born and bred citizens of our country, Nigeria)
3. You will get discounts from our new platform – Print my Drawings. Print my Drawings is Nigeria's online print shop for Architectural, Electrical, Mechanical, Structural Drawings and 3D Renderings. Click here to know more about this company.
4. Networking. You can never underestimate the power of networking and the many fantastic benefits that come with it. Lots of high profile architects, 3D visualizers, and entrepreneurs will be at the event.
It's an opportunity of a lifetime to gather these individuals in one place – this means that lots of talents, wisdom, tips and tricks will be available at your disposal. For this reason alone, do not miss this event. I repeat DO NOT MISS THIS EVENT.
5. FREE &  FOOD. A meeting without chops, is that one a meeting?
There will be tea, coffee and sandwiches during the first phase of the event and later on lots of chops and drinks and guess what?
It's FREE. The food, drinks, your attendance. It's all FREE.
I wouldn't miss the Creative Architects event 2017 if I were you. Need more reasons on why you should be at the Creative Architects event? Watch this video below:
Venue & Dates
The event will be taking place on
Tuesday, August 8th at the Agip Recital Hall, Muson Center, Onikan, Lagos Island and
Thursday, August 10th at the The Collonade, Nicon Luxury Hotel, Abuja 
Time
Exhibition Starts 8:30 am
Speakers Start 9 am
Book A Seat
Download the app for Android phones/devices  here and app for Apple phones/devices here.
Sponsors

[/vc_column][/vc_row]