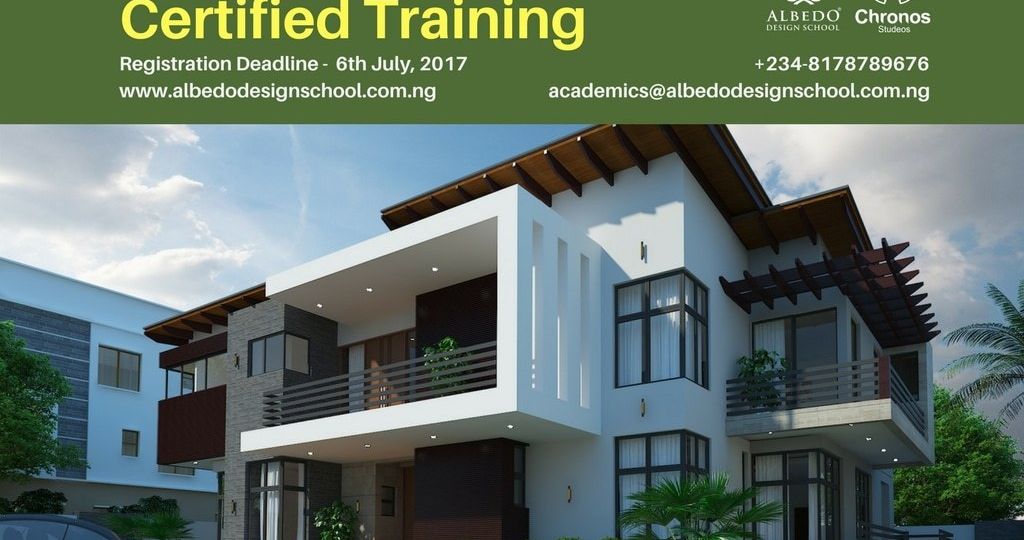 3D Visualization is a great way to communicate design ideas graphically to not only capture the attention and idea of the client but also to showcase design dynamism and creativity.
Albedo Design School is passionate about Design, Creativity, Knowledge and Skill, to this end they have partnered with 
Chronos Studeos
to bring to Abuja the second edition of the 3D Visualization training.
The second edition promises to be better.
Venue:
Albedo Design School, Abuja Branch. 5A Asa Street, off Usuma Street, by Gana Street, Maitama FCT Abuja
Training Duration:
7th – 22nd July 2017 (2 weeks)
Sessions
Session 1: 2 Weeks, Monday through Saturday 10am – 12 noon Daily
Session 2: 2 Weeks, Monday through Saturday 3pm – 5pm Daily
Registration
Training Fees, Registration Form full details are here