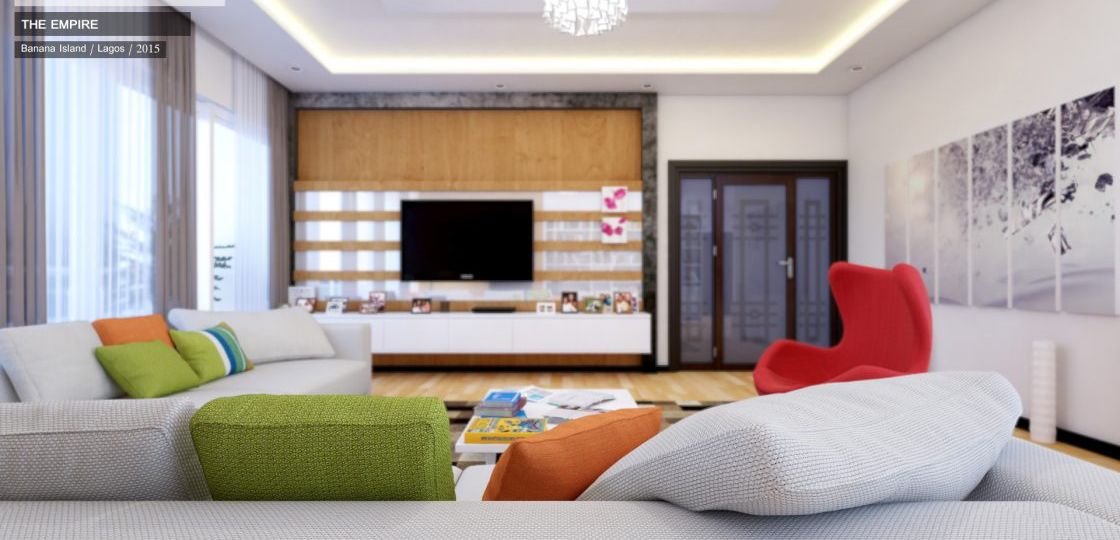 The living room. Its function is in the name. In contrast to the rest of your home, however, the living room has to tick so many boxes when it comes to its primary roles. It's from here that we first welcome visitors, whether friends or strangers, and it's to the living room that we all retreat for rest at the end of a tough day at work or school. It even has an unspoken role in giving outsiders an insight into our personal tastes and interests.
It's because it plays host to so many people, and has to be fit for so many purposes, that the living room is a strong contender to be the most important room in our homes.
Our in-house design team thought they'd offer up some tips and tricks to help you perfect the style of the room in which you live and lounge.
---
1. The Focal Point
Every living room needs a focal point, and for most, it is a large two or three-seat sofa, surrounded by solo seating, upon which family and friends can sit and enjoy conversations.
With the advent of large, flatscreen TVs we've seen humans being usurped as the focal point of living rooms across the globe.
2. The Ambience
It's too easy to focus so much time and money on the decor, but do little or nothing to make the lighting in the home feel warm and welcoming, rather than cold and stark.
Although bright lights are sometimes essential for activities such as reading, don't underestimate the value of softer lighting. One way to easily introduce a cozy ambiance, without breaking the bank, is via a simple dimmer switch which you can attach to any mobile lamps. It should be noted, however, that dimmer switches don't usually work on long life, green-friendly bulbs.
3. Plain or Patterned?
Our team is often asked for design tips, and one of those in our profession never tire of is: 'Keep it simple'.
Although homes increasingly feature wooden floors, for those with carpets our advice is to decide whether you want the primary design impact to come from the carpet or the furniture. Basically, if you have a patterned carpet then you need to keep it plain and simple with the furniture upholstery. Similarly, if you have patterned furniture upholstery, buy a plain carpet with little or no design.
Too much pattern – whether on the curtains, carpets, or upholstery – will cause your room to feel too crowded, even before anyone enters the room, so make sure you decide from the outset what design theme you want for the whole room, including all of the upholstery, carpets, and curtains.
And remember: "Keep. It. Simple."
5.

 The Walls: A Very Personal Canvas
Our architects are literally focused on the structure of buildings. Once a building becomes a home, our interior designers also focus their attention on the walls, for they are a personal canvas upon which you can inject your own personality or sense of style.
Don't feel that the living room or dining room has to be akin to a showhouse, for this is a place in which visitors can and should be able to get a sense of who you are. If you or your family have a talent for art and craft, don't be afraid to showcase the results by hanging a painting or two on the walls. It would be wise, though, to try to match any artwork to the theme. For instance, minimalist art would go well with a dining area that has fewer colours.
---

TIP: When visiting property ahead of buying or renting your own place, don't be put off by the current resident's taste in design and their clutter. Instead, focus your attention on the ceiling in each room as this is a quick and simple way to visualize the amount of floor space available to you for your design ideas and furniture once you move in.
---
6.

Keep Calm, No Clutter
If you do have a little too much clutter in the living room – and who doesn't, thanks to the sheer number of remote controls and electronic appliances we all own?! – don't be tempted to cram it all in by installing tall cabinets which take up some of that precious wall space.
Instead, try to ensure that the little furniture you do have in your living room, such as a TV cabinet or stand, has ample storage for all those things that make the living room exactly that: a place in which you live.
---