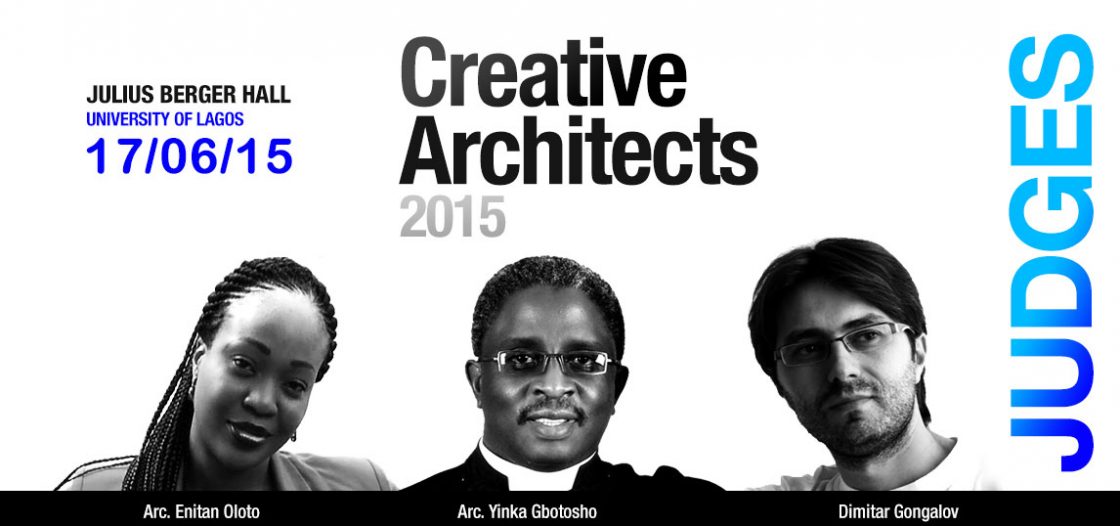 You've put the dates in your diary. You've read the brief. And we hope you've already registered to be in with a chance of winning The Competition 2015.
Now, though, it's time to reveal the three distinguished figures from the architecture world we're delighted have on the panel to judge your entries.
So, in alphabetical order, we give you the esteemed judges of The Competition 2015.
---
Arc. Yinka Gbotosho
There aren't many people who can live up to the description of 'living legend'.
However, within the 3D architectural visualization industry in Nigeria, Yinka Gbotosho has truly earned such lofty praise.
Most celebrated, perhaps, for his work in rehabilitating the Murtala Muhammed International Airport in Ikeja in Lagos State, this esteemed architect and doctor of ontology and metaphor is also the CEO of CadMission.
We firmly believe that you are destined for a career right at the top of the architecture industry if, through your work, you can impress the man who has single handedly done more than many to advance our profession in Nigeria and, indeed, beyond.
---
Arc. Dimitar Gongalov
I am a Landscape Architect by education, but my passion is interior design. I am positioned in the high quality render sector for architectural visualizations (interior and exterior).
A resident of Bulgaria, Dimitar has a long and distinguished career and has worked on projects in numerous countries across the globe, including in Libya, the United Arab Emirates, Australia, Hawaii, Iran, Bahrain, and England.
Now a Managing Partner in Cholakov – Gongalov Architects, where he combines his managerial role with those of Landscape Architect, Interior Designer, and 3D Visualization artist, Dimitar has previously worked for Atelier 56 and PROVIZ Ltd. Boosting the impressive credentials which make him a perfect fit for the job of judging The Competition 2015 is Dimitar's experience working as an assistant at the university of Structural Engineering & Architecture (VSU) "Lyuben Karavelov", where he taught students in the skills of Adobe Photoshop and 3Ds Max.
Software: 3DStudio MAX, Vray, Grow FX – (software for realistic plant modelling), AutoCAD, Photoshop, CorelDraw, Z brush, Marvellous designer (cloth, drape tent simulations program)

Fluent

 

in 

English
Excellent understanding in Russian
---
Arc. Enitan Oloto
Another who is no stranger to the lecture hall is our third and final judge of The Competition 2015. Arc. Enitan Oloto is an Architecture lecturer at the University of Lagos. However, her experience of the subject extends far beyond the classroom.
Enitan has co-authored papers on such matters as sustainable low-cost housing – an especial focus of her research being the re-humanizing of the mega-city of Lagos through sustainable approaches – and also urbanisation and the marketplace in West African countries.
As one who spends much of her time passing on her love of the subject and expertise to a new generation, Architect Oloto is looking forward to lending her unbiased eye to the judging panel as we once again promote and celebrate those students working towards their own long careers in the field of Architecture.
Everyone at Chronos Studeos is delighted and honoured to welcome all three of these committed and highly talented Architects to the judging panel of The Competition 2015.
---
We look forward to welcoming you to Creative Architects 2015 in the Julius Berger Hall at the University of Lagos on June 17th, 2015. See you there!
---
For those of you who'll be at the University of Lagos on June 17th, we hope you'll have your smiles at the ready for the people from, BezalelForce Studios whom we've commissioned as the Official Photographer for the Creative Architects event.