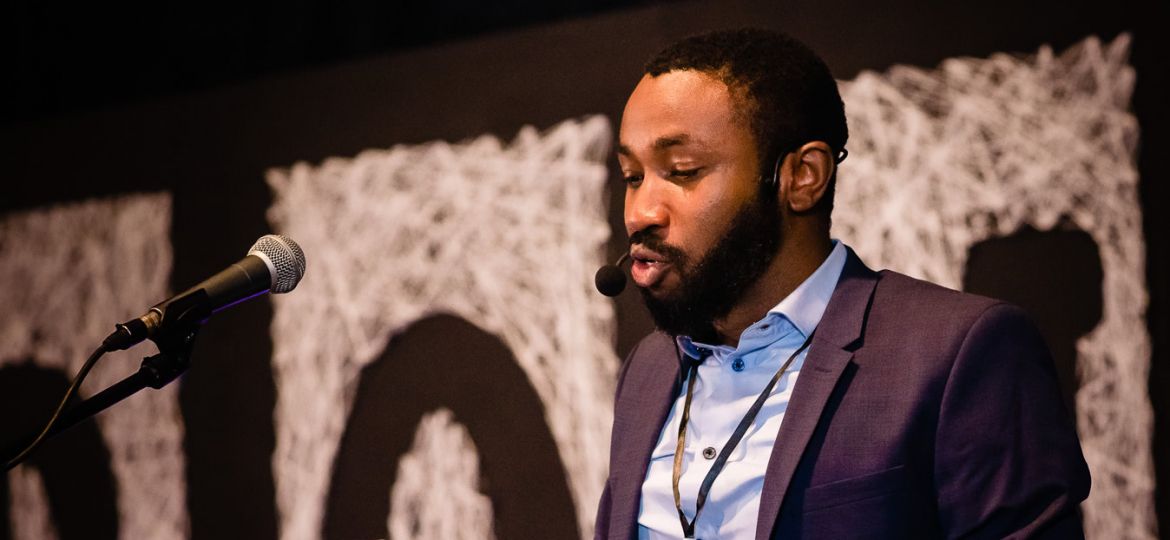 Hassan Anifowose, the host of the Creative Architects Event is a serial Entrepreneur and Architect. He is Co-Founder at Chronos Studeos, Chronos Stores & PrintMyDrawings.  He has, since founding Chronos Studeos, been an active contributor to the visualization industry in Nigeria on a large scale. With such an experience,  it was a delight to have him share some insights on how to make innovation happen. Read on to find out more about the insights he shared.
The difference between the creative guy and the innovative guy is this- the innovative guy steps out to do something through a process that results in a quantifiable gain. The fact that they can be innovative as well as creative is the advantage they have.
One thing that distinguishes the big brands is that they continue to innovate. For instance, people want to buy a new Samsung phone because it is different from the previous one. As Architects, our clients have problems. They don't admit to this but solving that problem is what gets them to pay for your services.
As you grow, you notice that your process gets more streamlined so you keep solving problems in the same way. You realize at some point, that something has to change and you need to do things differently as you get bigger – that is innovation. The key to the innovation of our workplace is the development of innovative solutions that address the evolving, complex problems of our clients.
You can train your mind to be creative but people want to pay for something they can quantify.
How you can make innovation happen
Sharing from his personal experience in a 48hr Hackathon where he had worked with a team as part of an experiment to prove how innovation really works, he gave three major arms of making innovation happen:
1. Brainstorming
Implement the matching theory – match the problem or brief with the problem solver. When your client gives you a brief, know that there are specific people that will make it happen. The process gets people to think about the solution to a problem.
When someone comes to you with a problem, ask for a solution, sometimes they know it but do not know that it is the solution.
2. The Business Part
Ask the money question. If you desire to go to the next stage, you have to ask – what will people be willing to pay for? If you can streamline your thoughts around what people will pay for by addressing the pain points, you are already solving the business aspect of the innovative process. What will your client be willing to pay for when they see your design?
Get to the point where people have the willingness to pay for what you offer or you won't be in business for long.
3. The Technical stage
Now that you know what people are willing to pay for, you ask – What exactly needs to be done and how do you do it?  How do you turn the ideas and sketches into something tangible that people will pay for? Put your tools together, create milestones, iterate the process,  discuss with the relevant parties – review, test, adjust, and launch. The technical part is where you do all the work. Have a project management board to help you monitor the progress of your work.
Don't be afraid to make mistakes when you are trying to build something.
Questions on innovation
why are some more successful than others?
Everyone is trying to do something but why are some more successful by others? Sometimes the question can actually be answered by the first person who steps into the market or the timing – when you get into the market. If you enter the market at the right time, it could set a lot of difference from everyone else. Sometimes it's about who launches the best product first, not just who launches first but whose product catches the peoples' hearts.
People – who do I need?
Nothing in your business is going to work without people. There are 6 major types of people you should have working with you.
The Genius – has all the ideas, does all the thinking, and understands the process.
The Superstar – Gets a lot of work done and is passionate about it.
The Leader people want to talk to when there is a problem – who encourages them to play their part.
The Industry veteran – knows the industry and understands how it functions.
The Sales animal – Moves with the product or service, pitches the benefits and ensures that money comes in.
The Financial Suit –  Knows the numbers and runs the cost analysis.
There is a certain number of people that can get together and be innovative. Research shows this number to be between 4-6. Try to keep that hot circle of innovative people. The smaller it is, the harder it is to come up with an innovative solution, the larger it is, the harder it gets for everyone to work in a unified direction.
Who are the drivers of innovation?
Innovation is primarily driven by the invisible styles and preferences of people. There are three (3)  groups of people in this category:
The Builder – wants to make things better when they come in.
The connector – Observes previous attempts and tries to do things differently.
The Pioneer – the revolutionary guy who comes in and starts a whole new process.
Irrespective of where you find yourself, there is something inside you that can help you add to the innovative drive happening in your workplace, don't always take the back seat. If you want to stay relevant and innovative, you have to make things happen.
You are not where you are because people like you – nobody pays anyone for doing nothing. You are where you are because you are making things happen.
Guess what? There's a lot more you haven't read from this session, but you can watch the full video below.
We're also giving you a free copy of his presentation, download it now.