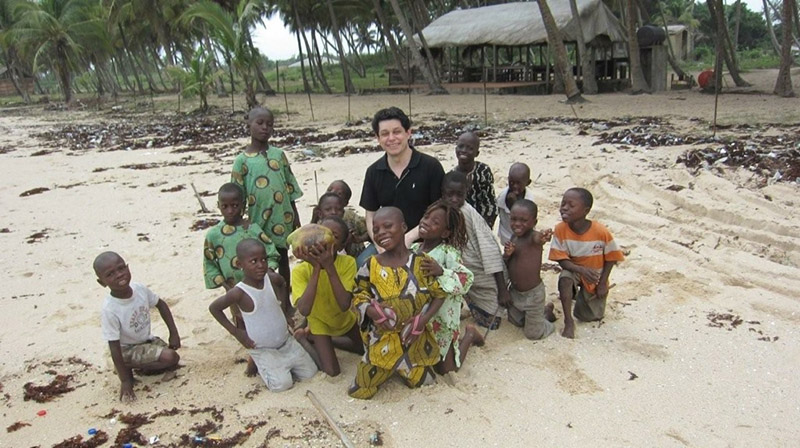 Introduction: About The Author
A Conceptual Designer and Project Manager, Mauricio Amado graduated with a Bachelors Degree from the Universidad del Valle de Mexico in 1987, obtained a Master of Architecture from the University of Idaho in 1992, and a Masters of Business Administration from Louisiana State University in 2005.
He has practised architecture in the United States, Latin America, Asia, Africa, and the Middle East; being a speaker in conferences in the United States, Latin America, Asia, and Africa. A Conceptual Designer and Project Manager, he loves a good challenge.
For the last 15 years he has simultaneously enriched his practice of architecture as member of the Design faculty at graduate and undergraduate level in universities of the countries where he has practiced. Mauricio has contributed to the field of architecture through his involvement with the American Institute of Architects; he is a past board member of AIA Baton Rouge, and past-committee chair of the Leadership Program for AIA Dallas. As a Design faculty he has developed study abroad programs for Japan, Turkey, Cambodia, Spain, France, and Germany.
He is a member of the American Institute of Architects and holds a certificate of the National Council of Architectural Registration Boards. Currently he is Country Representative for Saudi Arabia with the AIA Middle East Chapter and works as a Senior Architect at King Abdullah Financial District (KAFD) in Riyadh, a 6 Million square meter construction site with approximately 50 building towers, entertainment, and support facilities.
---
History, Travel and Architecture
The understanding of the field of architecture is a vast, complex, and time consuming enterprise. During our college years in architectural school we learned about history, architectural styles, and construction systems, among other subjects. The interest of far off places and the world of yesteryear puts a vail of romanticism on the civilisations that one learnt in Architecture school, and that only the teacher can unravel.
In our 21st Century world it is difficult to fully understand or comprehend the concept of a project taking hundreds of years to build, such as those which came to life thanks to the talent and sheer brilliance of a Leonardo da Vinci or Michelangelo.
It wasn't until I developed an interest in travel that my passion for history and photography surfaced.
Learning about the Egyptians, Romans, Aztecs, or Nabateans in school is the beginning of a view of a greater world. Reading about it creates a better perspective of a culture; its costumes and activities.
But when you are standing there today, in a place that has existed for thousands of years, you can still feel its magnificence and you cannot fail to stop and wonder at the culture that created it.
In my experience one needs to love his craft to understand it. Architecture is not only a three dimensional object. It so much more. It involves space-time and the cultural and social moment in the time of its creation, because to me architecture is a living art. You can feel a building when it is alive, when it is in pain, or when it is dead. I know, for I have felt many things through my travels and in the places that I have had the good fortune to visit.
Looking through one of the battlements of the Great Wall of China and standing in the same place where a warrior stood thousands of years back; you can almost see an attack on the wall. The landscape was probably the same, but back then the wall was alive. But to experience the world as it was through the eyes of what you see now it is necessary to be at peace with oneself. How do you achieve that? I do not know, but when you do, you can almost be there when the great monuments that today are all but rocks were a shining beacon of a civilisation.
For that reason, and when possible, I make an attempt of developing architecturally oriented trips where we teach and learn about architecture, history, and design.
Learning about the past is key to building a better future. As time goes on I will be talking here about the many places in America, Asia, Europe, and Africa that I have visited or worked over the length of my career; I will share pictures, thoughts, history, and architecture.
I look forward to sharing my journey with you.
---
Click here to read My Travels of an Architect | Part Two