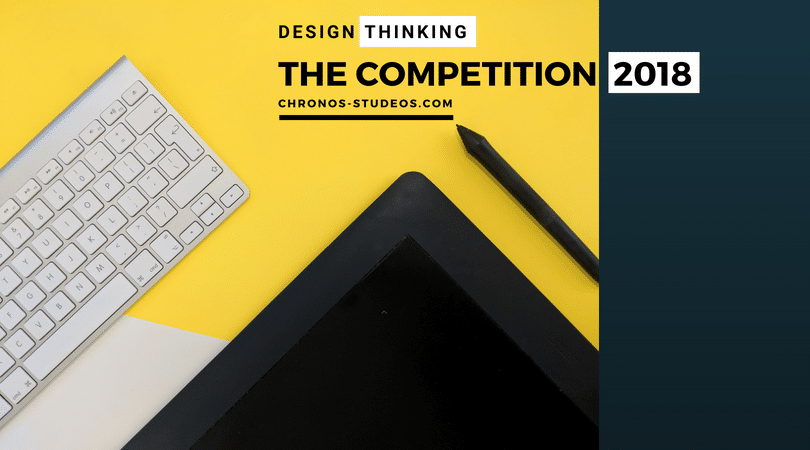 It is that time of the year again when great minds come together to solve problems. We are very excited to work on The Competition 2018. As we team up with a host of amazing figures and brands to celebrate and promote the talent of the next generation of Architects, Interior Designers and other Design Professionals.
Read on to discover what you need to do to enter The Competition 2018. Who knows, all too soon it could be YOU up on stage receiving our top prize and setting off on a plane to the West Africa Architecture Festival slated for the 2nd half of 2018.
 Theme : Great Questions Lead to Great Designs
---
The Brief – Questions.. More Questions..!
Innovative Housing/Living Solutions.
Nigeria has a growing housing finance sector. Despite the efforts of stakeholders (in both public and private sectors) to plan and execute housing projects, the demand for housing continues to trump the supply thereby stifling the ability of the average Nigerian citizen to own a house. Low disposable income and low earning capacity, cost of land, high mortgages etc, do not encourage affordable home ownership. Housing needs to become an investment opportunity for not only the older citizens, but also for millennials.
The aim of this exercise is to design innovative home prototypes for your desired region. The most important feature of this exercise however, are the questions which your solutions are able to answer by 'Design Thinking' which can be, but are not limited to –  Who are your building owners/recipients? What are their lifestyles? What is their earning power? What building types do they need? How would they want to live? How much will the buildings/apartments cost? What construction materials will optimize construction costs? What payment plans should be made available?
The best approach to answering these design questions is to profile any 1 or more of the 3 listed income classes, conduct field exercises and surveys by asking them these questions (which you may include in your video submission), and create designs that solve these problems. Emphasis should also be laid on the thought process which should be clearly represented in the presentations.
---
Task
You are in charge..!
A Corporate Establishment and your State Government (referred to as The Partners) intend to develop a housing scheme to enable low, middle and high income earners (listed income classes) own houses at affordable rates with various living options – fixed and flexible.
As part of this research methodology, and on behalf of the partners, you are required to design building prototypes, which can satisfy any of the following patterns; Rentable Apartments, Private Single Homes, Social Housing, Communal Living, Co-housing.
Your job is to create living solutions with innovative pricing via design.
---
Procedural Rules and Conditions
Each submission can be individual or a group.
If group, then teams should be comprised of not more than 2 or 3 participants and each participant's name must be clearly stated in the online registration and entry submission email.
Participants are free to generate their prototypes and design presentations to their design tastes and thought processes.
Versatility: Your choice of software is unlimited. It is important that you generate clean and precise presentations to express your ideas.
The judges will look out for your

design thinking process vis-a-vis design, user analysis, suitability for purpose and cost,
creativity and
ability to use software design and presentation tools to achieve the task to good submission standards.

Copyright – Chronos Studeos reserves the right to publish the entries online with due credits to the participants.
---
Eligibility
The competition is open to –
Graduate Architects in Nigeria (with not more than 4-years post BSc/Btech/Mtech/Msc University, Education/Work Experience). Ensure to indicate your Current Employment in the Registration Form.
Interior Designers, Landscaping and Other Design Professionals, must team up with at least 1 Architect.
Architecture Students in selected Nigerian Tertiary Institutions. Please check the registration page to see if your Institution is listed. Entries shall be accepted from students in all levels (OND/HND/Undergraduates and Postgraduate/Masters).
Cash Prize winners from 2017 are not eligible to participate.
---
Submission Requirements
Upon registration, you will receive confirmation and follow up emails from time to time.
Completed presentation drawings must also include sheets showing design thought process & ideas. (It is an advantage to have a diverse team of thinkers with various strengths – including other professionals), computer-generated perspectives (3D) imagery is required (as much images as necessary to express your ideas and analysis)
You must upload your submission files via

www.wetransfer.com

 to
thecompetition@chronos-studeos.com before Midnight on July 31st, 2018. You will receive a confirmation email once your entry has been downloaded.
The physical model is not required.
3D Animation is not compulsory.
Apart from your submission files uploaded via wetransfer, create a short 3minutes video pitch of your submission and in the video, tell us why your submission should be the winning entry.
The video should be properly named and uploaded to youtube.
Email the video link to thecompetition@chronos-studeos.com
---
Dates and Deadlines
The commencement date is Thursday 28th June, 2018. All submissions are online and must be made latest on Tuesday 31st July, 2018 by Midnight.
3 winning entries will be announced at the Creative Architects Event on Tuesday, 7th August, 2018 (Lagos) and 9th August, 2018 (Abuja)
---
Awards
The winning entries shall be announced at the Creative Architects Event. They will be displayed in print.
The best entry (individual/group) shall receive their cash prize NGN240,000
The two runner-ups shall receive their cash prizes at the event NGN150,000 & NGN90,000
There are other consolation prizes for top worthy mention entries
All selected top entries stand a chance to join the Team at Chronos Studeos
All selected top entries will be published on chronos-studeos.com/blog
REGISTRATION CLOSED
---
Past Winning Entries
Enquiries
We will be glad to answer any questions you may have concerning the competition. All enquiries should be directed to thecompetition@chronos-studeos.com
---
For those of you who'll be at the Creative Architects Event we hope you'll have your smiles at the ready for the people from, BezalelForce Studios whom we've commissioned as the Official Photographer for the Creative Architects event.