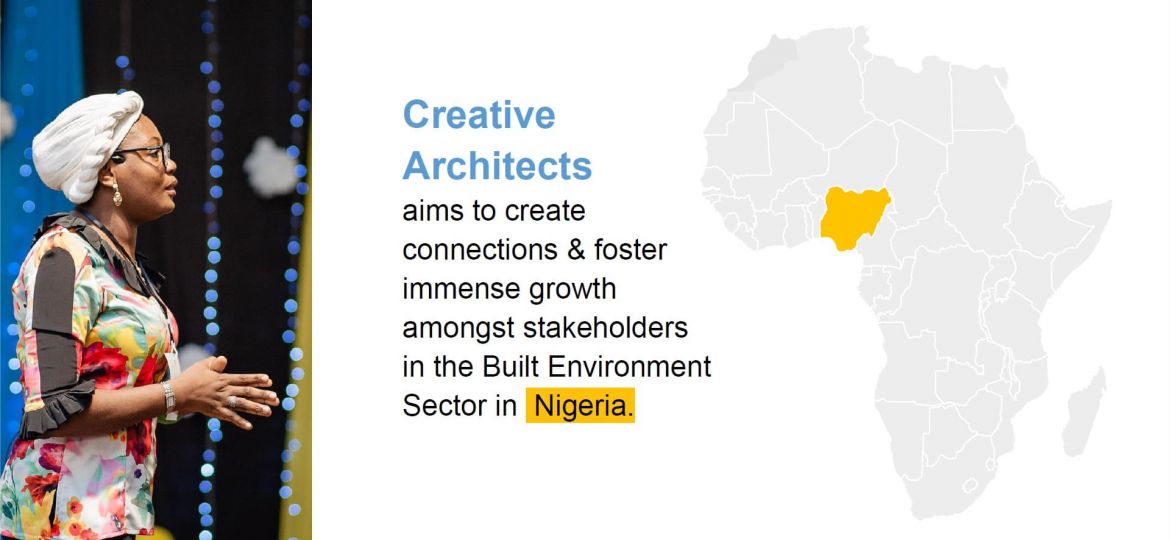 It's here!
The Countdown has begun. Here is the video where our co-founder, Hassan Anifowose talks about what to expect at Creative Architects 2019.
If you have not attended any Creative Architects Event before now, we guarantee you will want to clear up your schedule for that day! This is the 7th Edition of the event and the theme is 'Beyond Design – The Future of the Built Environment'.
Our focus is opening the eyes of design and construction professionals, especially the new generation, to the myriad of opportunities that exist in the Built Environment today.
 
Our target?
Architects, Interior Designers, Construction Experts, Project Managers, Digital Fabricators, Landscape Architects, Planning Experts, Architectural Photographers, Engineers & Project Consultants.
This year, to ensure you'll get the most out of the time you'll be investing, we have nicely crafted a series of workshops and talks from Nigerian and International Industry Experts. These would cover:
Talks (Agip Recital Hall)
Winning your next Client
Business of Architecture
Making innovation happen
Business of Interior Design
Startup Costs & Opportunities
Workshops (Function Room 1)
Art meets Design
Concept to Construction
Contract Administration
3D Visualization Tips & Tricks
Collaboration Prospects
Architectural Photography
A Career in Architecture
Real Estate Opportunities
Venue – Muson Center, Lagos
Date – Thursday July 11th, 2019
Time – 8am – 2pm
Schedule
08:00AM – Arrivals, Check-in, Networking
09:00AM – Exhibition
09:30AM – Workshops 1
11:00AM – Talks
01:00PM – Workshops 2
02:00PM – Awards & Close
Where else would you rather be?
Watch out for the Competition 2019 brief, profiles of this year's speakers and invited guests, and don't forget to reserve your seats.
You can also look through the highlights of the 2018 event here.
Stay Curious. Stay Inspired.