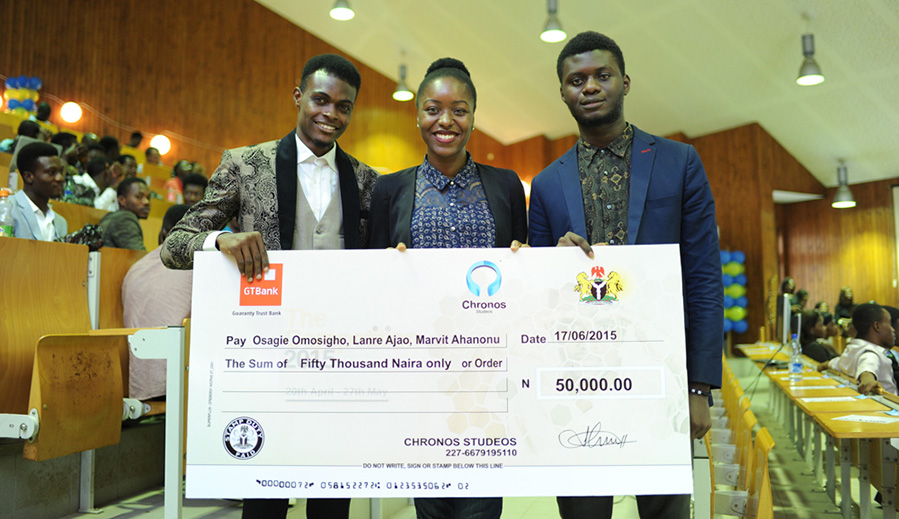 As we write, Creative Architects 2015 is taking place at the University of Lagos, and, just a few moments ago, it was with great excitement that we revealed the winners of The Competition 2015.
So, without further ado, we present the names and winning architectural designs and renders of the students who impressed our three distinguished judges.
We'd also like to take this opportunity to thank everyone who entered The Competition 2015. We salute every single one of you for your determination and the hugely impressive quality of your entries.
CLICK ON EVERY IMAGE TO VIEW IN FULL (Opens in a new window)
---
THE WINNING ENTRY
OSAGIE OMOSIGHO, 

LANRE ALAO & 

MARVIT AHANONU
(Covenant University)
---
2nd. 

OSUALA DANIEL
(The University of Lagos/UNILAG)
 

---
3rd. 

AIYEJUSUNLE ENIOLUWA
(The University of Lagos/UNILAG)
JUDGE: Arc. Yinka Gbotosho
16 Points: Osagie Omosigho, Lanre Alao & Marvit Ahanonu
15 Points: Aiyejusule Enioluwa
14 Points: Akanu Nduka
13 Points: Sorunke Quadri
13 Points: Olowose Damilola
JUDGE: Arc. Hassan Anifowose
19 Points: Aiyejusunle
18 Points: Osagie Omosigho, Lanre Alao & Marvit Ahanonu
19 Points: Osuala Daniel
12 Points: Olowose Damilola
10 Points: Fatai Osundiji
JUDGE: Arc. Dimitar Gongalov
20 Points: Adeogun
19 Points: Olowose Damilola
18 Points: Fatai Osundiji
17 Points: Osagie Omosigho, Lanre Alao & Marvit Ahanonu
16 Points: Osuala Daniel
The Top 12 Results in Total:
51 Points: Osagie Omosigho, Lanre Alao & Marvit Ahanonu
35 Points: Osuala Daniel
34 Points: Aiyejusule Enioluwa
31 Points: Olowose Damilola
20 Points: Adeogun Babajide
18 Points: Fatai Osundiji
15 Points: Daini Ayotola & Odeyemi Ifeoluwayemi
14 Points: Akanu Nduka
13 Points: Sorunke Quadri
13 Points: Mayowa Fanu
12 Points: Muhammed Mala
11 Points: Timothy Usoigwe
---