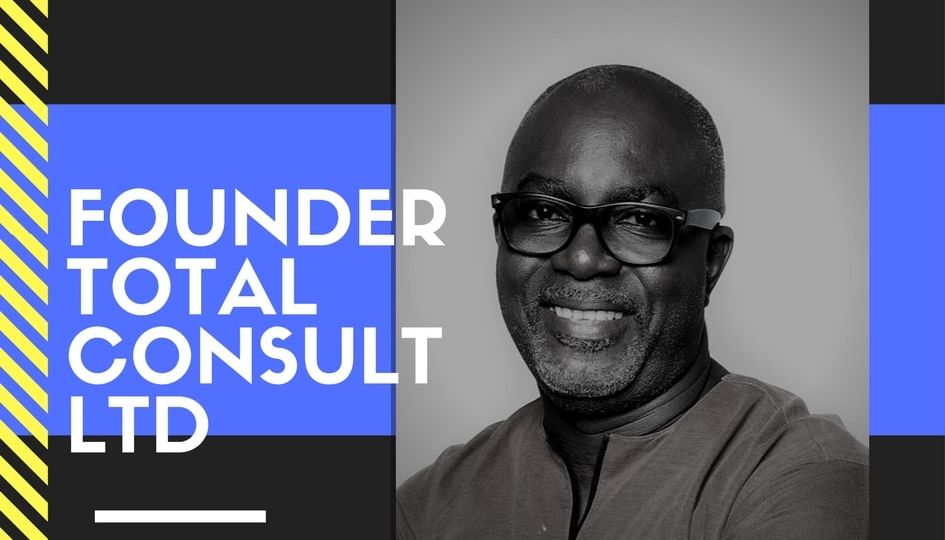 This year, we are super pumped as we count down to the most anticipated architectural event of the year. We the organizers of Creative Architects, constantly search for new and improved ways to wow our audience. The Creative Architects 2017 is no different as we bring our attendees a powerful and engaging learning experience.
An experience that will teach, grow, change and shape the world of Architecture and the lives of our attendees. We have a packed full event with incredible speakers who have carved a niche in the Architectural, Entrepreneurial and Interior Design Industries respectively.
We are pleased to introduce our speakers for Creative Architects 2017.
OUR SPEAKERS
Theo Lawson founded Total Consult Ltd, Lagos in 1991, and since 2001 has been a partner of the Lawson+Odeinde Partnership, Lagos Among his notable projects are the redesigning of the old Broad Street Prison to a theme park, now Known as Freedom Park; the redesigning of the residence of the legendary Afrobeat artiste, Fela Anikulapo-kuti into a museum named Kalakuta Museum.
An astute patron and support of various artistic projects, he has been the chairman of Felabration Organizing Committee since 2008; and is a member of the art, CORA. He is also a member of the Nigeria Institute of Architects (NIA), Creative Intelligence Agency (CIA), Lagos Chamber of Commerce among others. He is the patron of up & Coming artists Promotion and, promotes Para soccer Development.
Binta is the CEO of Albedo Designs Ltd and the proprietress of Albedo Design School, which started as a training arm of Albedo Designs Ltd but has grown so much and will soon start issuing national diplomas under the National Board of Technical Education. She has mentored many young entrepreneurs and is involved in many programs to promote interior design in Nigeria and entrepreneurship generally.
In her quest to promote interior design in Nigeria, she started a forum of design professionals titled DENIM (Defining the Nigerian Interior design Market) to promote, enlighten and educate interior designers in Nigeria and to showcase what can be achieved using ethnic and homegrown materials in design, as well as Nigerian designers.
Binta enjoys reading, learning new things and exercising.
Olumide Ayodele is the managing partner of the Lagos, Nigeria office, holds a BA (Hons) & Post Graduate Diploma degrees in architecture from the United Kingdom.
He was part of the award winning team, designed and worked on the St Pancras Hotel & luxury apartments at Kings Cross working for RHWL in London between 2003 – 2007. Worked with Bennetts Associates on a 15 storey office development in the city of London, UK in 2009.
His enthusiasm to contribute new ideas, question conventional methods and challenge oneself to find more efficient methods of achieving objectives made him relocate to Nigeria in 2009.
Hassan Anifowose – is a Serial Entrepreneur, Architect and 3D Visualization artist who, in 2007, set up Chronos Studeos. To date, he has started and continued to occupy strategic positions in 4 Enterprises while continually providing employment to teeming Nigerian youths and building a fast-growing and popular brand name.
Keen to encourage young entrepreneurs who harbour a similar talent and passion for these subjects, Hassan regularly hires new young minds to join the constantly expanding Chronos teams as they undertake projects for clients in Africa and beyond. He is the brain behind Creative Architects, a popular yearly event where near 400 attendees, who are mostly architects or entrepreneur wannabes converge to exchange ideas.
Moradeke is a well-seasoned Architect with over 25 years of practical experience, having worked with Adeniyi-Coker Architects Limited, the Design Group unLimited, ab.dt Partnership and a practice of her own. She is an intelligent, efficient, committed and versatile Architect, who has a passion for excellence and innovation, with a distinct knowledge of Architecture and Project Coordination.
A full member of Nigerian Institute of Architects (MNIA), and Architects Registration Council of Nigeria (ARCON). Presently serving as Chairman, Female Architects of Nigeria and has initiated the "Archi KiDS Africa Club" where children from pre to high school ages will be introduced to the processes of designing in the built environment, appreciating the city as a learning center while giving cognizance to sustainability, history and culture, as well as developing the creative instincts of the children.
Hussein is an insightful and business-savvy entrepreneur.
Since his university days where he studied Mining Engineering, Hussein has refused to settle for less and has achieved far more than he could imagine.
Hussein has been a force behind Chronos Studeos since it's inception. He enjoys being original and creative with thinking. His speech "Get back on your Feet" will make you rethink following your dreams and how not to settle for 2nd place.
Don't miss out on the Creative Architects 2017 event – Watch video.
[/vc_column_text]
The event will be holding in Lagos – Tuesday, 8th day of August 2017 by 9am at Muson Centre, Onikan, Lagos and for the first time Creative Architects will be lunched in Abuja – Thursday 10th, August 2017  by 9am at The Collonade; Nicon Luxury Hotel.
To reserve a seat Download the Creative Architects App available on Iphones and Androids


Sponsors

[/vc_column][/vc_row]