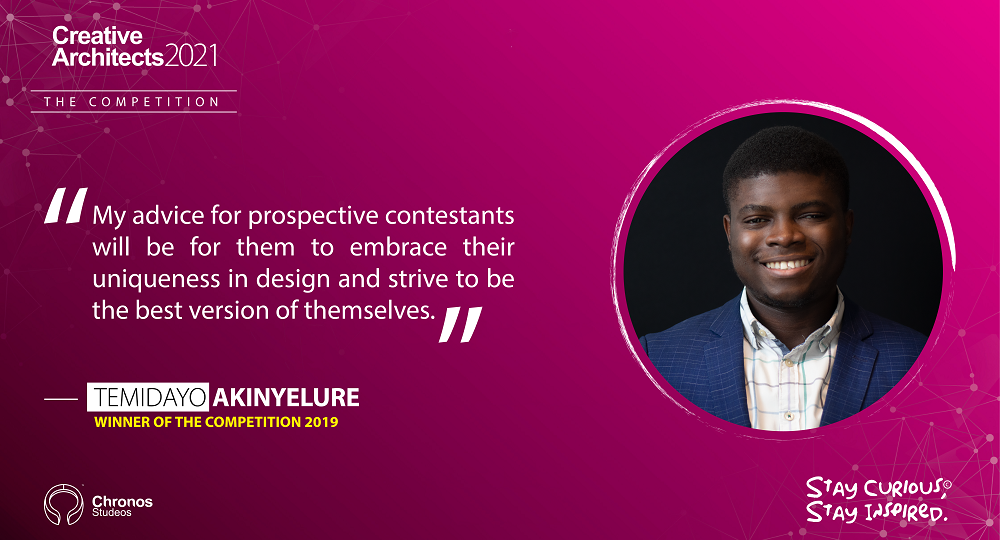 Akinyelure Temidayo emerged as the 3rd winning entry in The Competition 2019. He submitted designs for accommodations in a resort environment with three major typologies: the hotel stay, treetop chalet and a water chalet which included the surrounding elements in the design. Here, he tells us about his inspiration for the work and his experience since the competition 2019.
---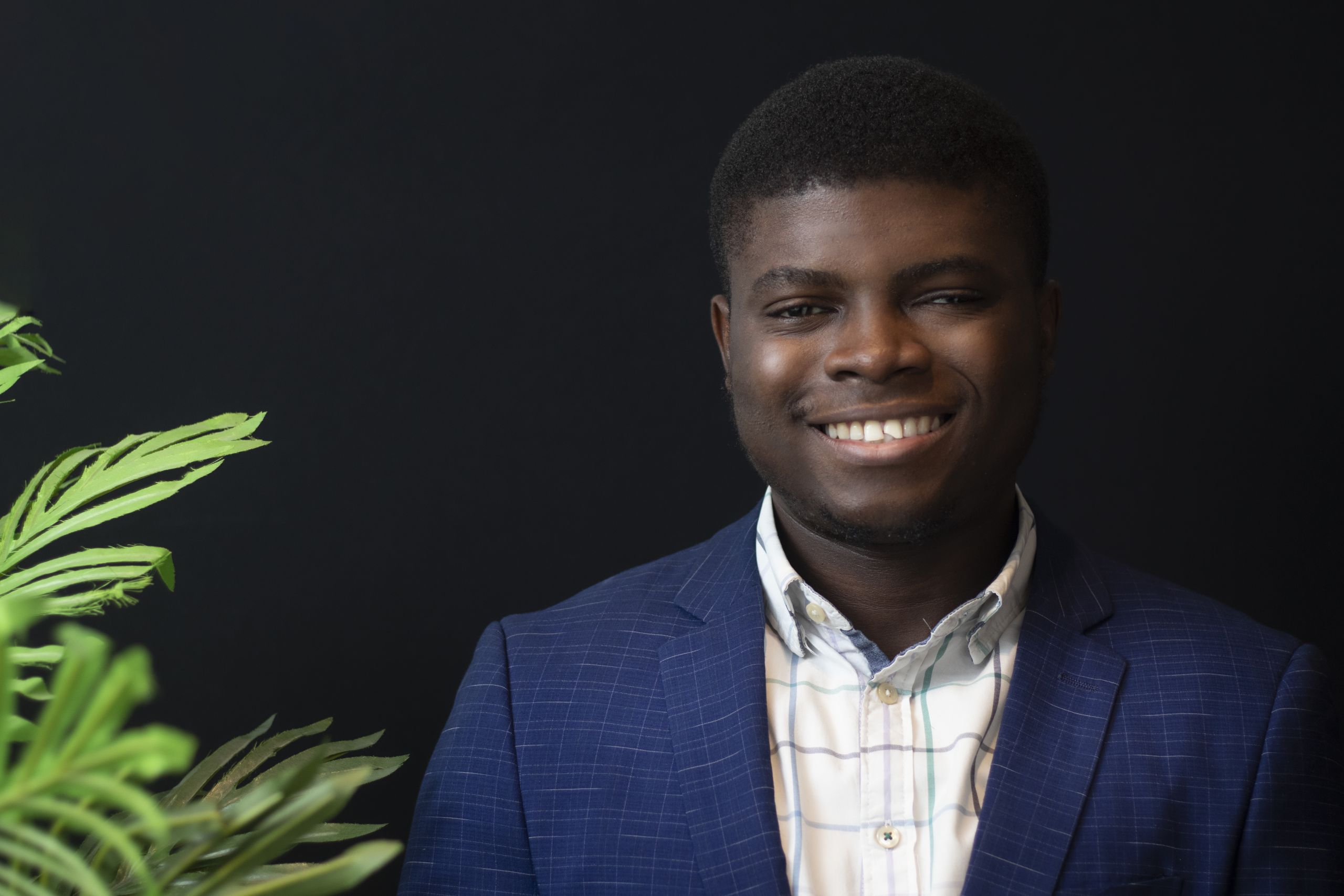 Tell us a little about yourself (your name, background, and so on)
Hi, my name is Temidayo Akinyelure and I am a bachelor's and master's graduate of Architecture from the University of Lagos. I am a big fan of Alvar Aalto, Francis Kere, Ade Shokunbi, Bjarke Ingels, and Jeanne Gang all of whom have positively influenced my approach to design-related solutions as an architect.
I also occasionally engage in volunteering work in fields focused on education, architecture, and sustainability.
Why did you enter The Competition 2019
I had always wanted to participate in "the competition" due to the prestige attached to it. The 2019 edition occurred when I had ample time needed to participate in one. The reward was also an interesting and compelling motivation for me.
What did you think about the brief given and what were your challenges during the competition?
The 2019 edition had quite a different brief and approach from the previous edition and unlike previous editions with a defined brief this year wanted to celebrate previously done designs. A lot of challenges that would have normally occurred were eased and I was mainly tasked with packaging an earlier project for the competition.
What Inspired your design choice?
My submitted design was one of my most recent works and I loved the opportunity to showcase it to a much larger audience outside of my university. It was a tourist resort center which I incorporated indigenous approaches to hospitality here in our locality while still maintaining a healthy balance with the reality of the modern world.
What has changed about your life and approach to design since you won The Competition 2019?
Winning the competition allowed me to experience life and most especially the architectural landscape of Dubai which has been internationally acclaimed for its daring structures. This helped refine my approach to design in terms of the possibility of what can be done.
What advice would you give to prospective contestants of The competition?
My advice for prospective contestants will be for them to embrace their uniqueness in design and strive to be the best version of themselves.
We appreciate you. Thank you for your time
You are welcome.
---
Truly, embracing your uniqueness in design fuels your passion to stand out and seek ways to be at your best. As we draw close to Creative Architects 2021, where winners of The Competition 2021 will be announced.
We do not want you to miss out on the updates, stay tuned on all our social platforms. Check out our interview with the two other winners: Akanu Nduka Olaleye and Anchor Obe.
---
Click the button below if you wish to our support mission to enable young architects make great moves in the design and construction industry. Our sponsors also get an option to showcase their brands at The Creative Architects event.