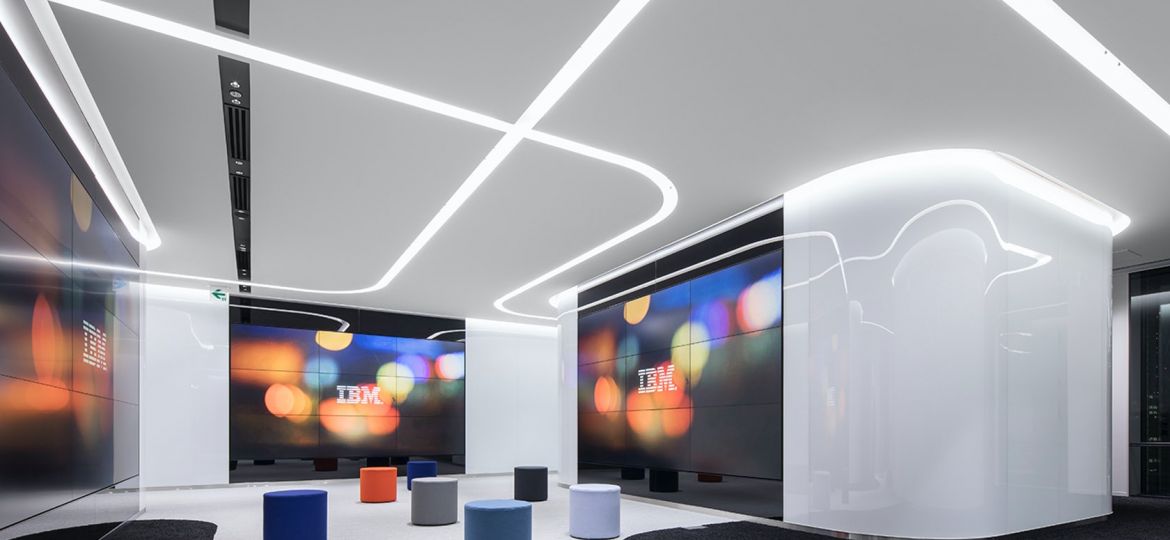 Photo Credit: Achitizer
Tomi Bamgbelu is the creative director at Spazio Ideale, an interior design firm that is primarily focused on commercial spaces.
Speaking at Creative Architects 2021, she explores the evolution of work and workspaces, revealing how the pandemic has affected workspaces across the globe. She also discussed what architects and creative designers will do to improve the work experience of users. Click on the video below to watch her presentation.
---
It is not news that we are in a pandemic that has caused a disruption in the way people work. This has stirred up conversations about the future of work.
Designers and architects have discussed how they see the future of work transforming and changing over the years. The pandemic made it necessary to rethink how things were done in the past.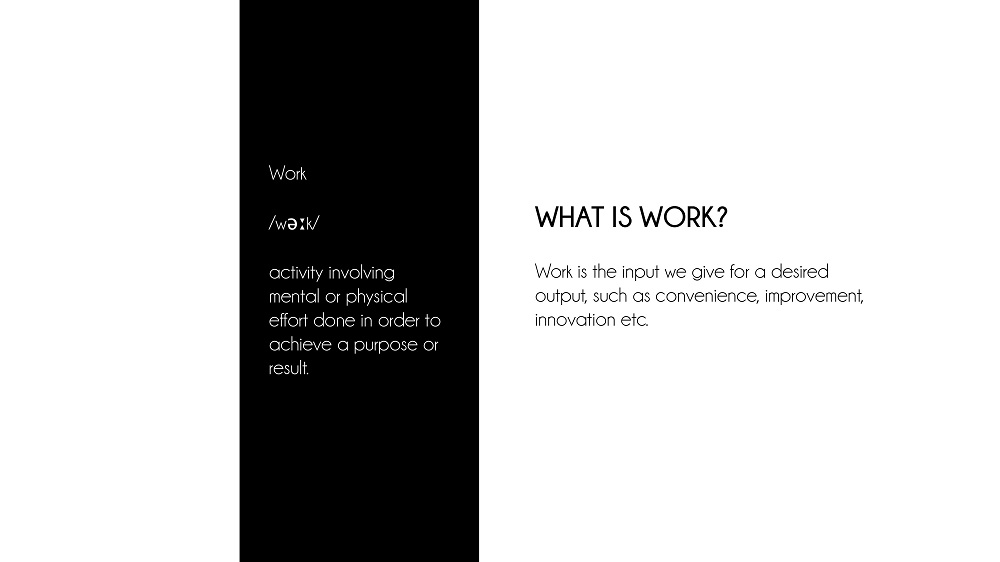 What is Work?
Understanding what work is and why people work is critical to designing workspaces that help them achieve those goals. To understand the concept of work, we have to ask a few questions;
How has work evolved over the years?
What necessitated this change?
Why do we have to rethink the way we work?
What can we learn from the past?
What can we imbibe into the present and future of how we work?
Work is an activity involving mental or physical effort done in order to achieve a purpose or result.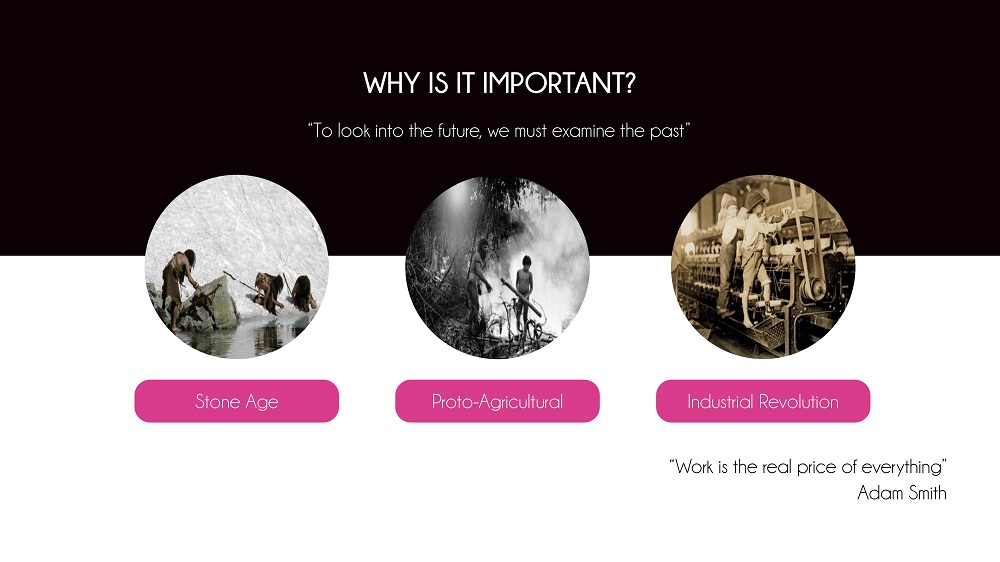 Work isn't new in society. It started from the stone age where our "ancestors" made hand tools like knives and spears, then moved to a communal gathering where people ventured into agriculture (the agricultural revolution). Afterward, It transformed into the industrial revolution with people like Henry Ford creating factories and machine lines.
Subsequently, we are moving to the technological generation. Although we still have factories and machine lines, work has evolved over the years and the way people work has also evolved.
Now, we envision how work will evolve in the future. What can we do as architects and creatives to ensure that we are delivering the right design for the needs of the workspace?
How creatives Engineered the way people work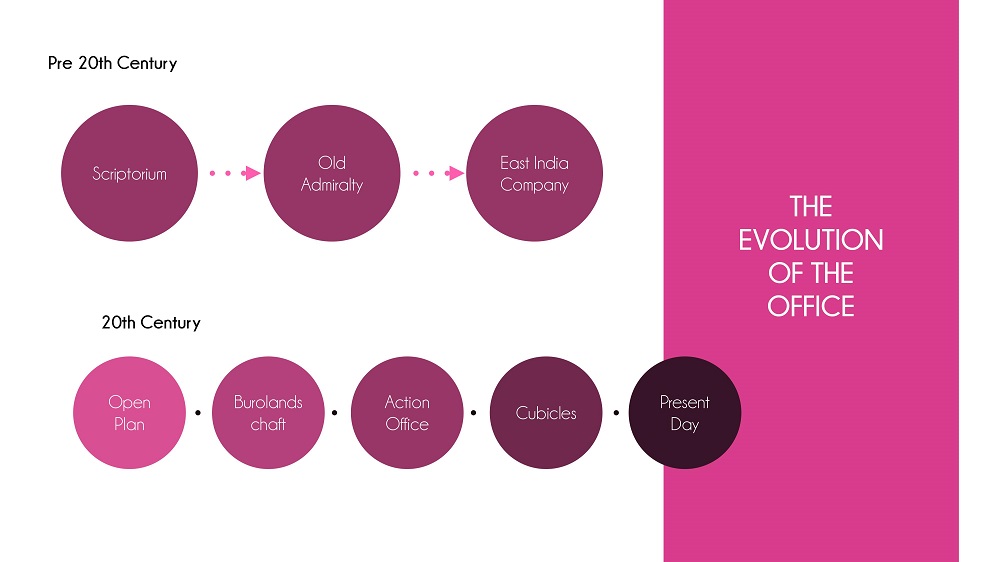 Before the advent of offices, people worked from home. Hence, working from home is not a new concept. However, it is important to understand why it did not work before and how we can make it better.
Why do we need to rethink the way we work?
Covid-19 is a major reason why we should rethink how we work. If we are thinking about the future of work, how do we determine what is going to be?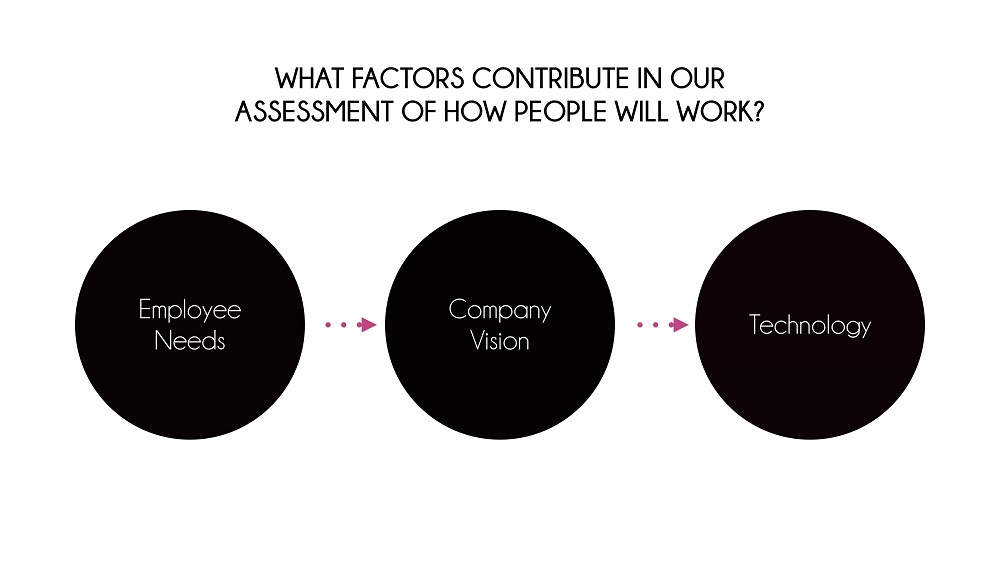 We consider the people's needs. Recently, these needs are different because we currently have 3 generations present in the workspace; the Baby Boomers, the Millenials, and the Gen Z's. Each generation has its needs and we should design to meet these needs.
Companies employ people to help them meet their goals. Therefore, we should create spaces that allow employees to be productive.
Technology will change how people work. We should consider future developments and how it affects the way people work.
What is the future of work?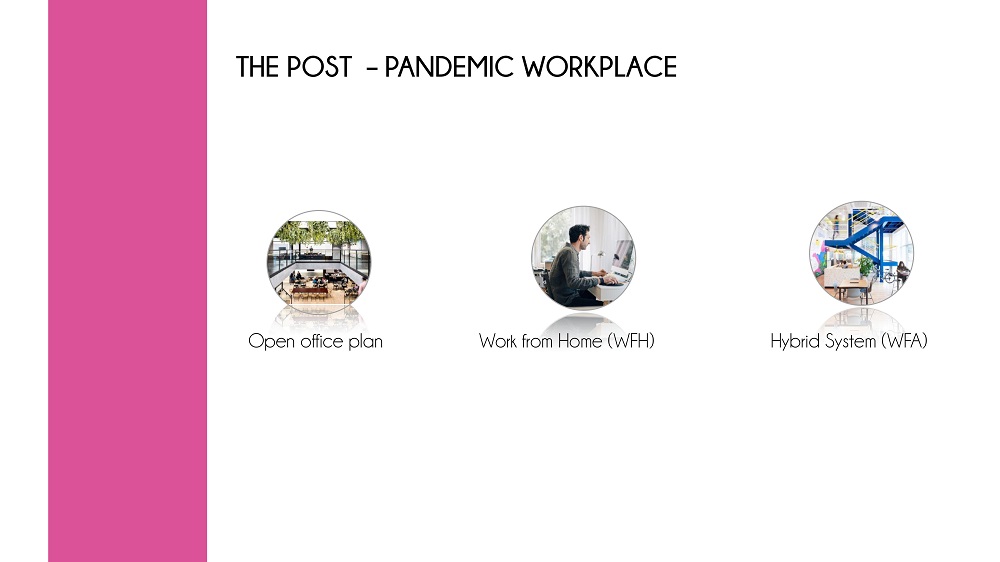 The general public transitioned to working from home when the pandemic started, but, impediments like access to technology, the internet, and power supply made it difficult in developing countries like Nigeria. As a result, organizations had to return to the office. However, few companies like Spazio Ideale adopted the hybrid system.
A hybrid system is one that allows employees to work from anywhere. It gives them a choice to work from the office, home, or use a coworking space. With the needs of the Millenials and Gen Z's who will soon comprise the majority population in workspaces, this is where the future of work tends to evolve.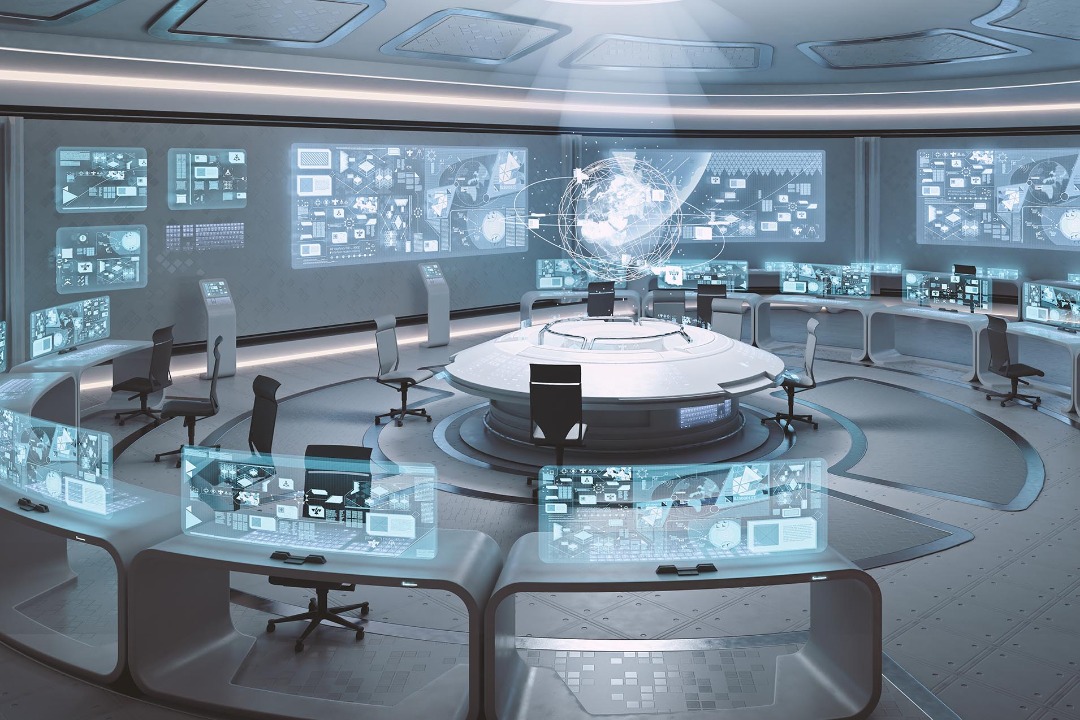 Why a Hybrid system?
It creates room for collaboration where the need arises.
Working from home results in working for longer hours. With the hybrid system, there is a balance.
It considers the safety of employees.
It makes process automation easier.
It reduces the risk of circulation.
Conclusion
There is no better time to intertwine architecture, interior design, and technology to improve the human experience. This is because everything we do is an experience that either leaves a good or sour taste in our mouth.
Organisations are trying to achieve goals and they can only achieve these goals through the people they employ. These people need to be productive, they need to love their space and be happy to work. That is where we come in as designers. To ensure that we help organisations maximize their talent with the space.
In all of this, adopting design thinking and empathy will help you think about what is happening and how it can improve workspaces by considering the people you are designing for. Endeavour to design for the future and not the present.
---
CREATIVE ARCHITECTS 2021 sponsors