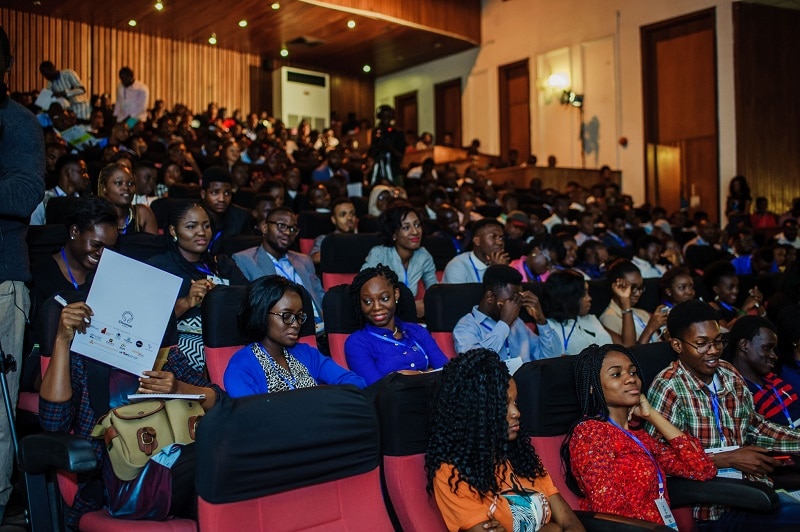 If you have a hard time telling apart the Anifowose twins, prepare to be even more confused! Balancing humour and a compelling delivery is something they both do well. One minute he's telling a funny story and the next, he has his 'game face' on and you're thinking to yourself, "I really should be doing a lot more with my life."
Hassan Anifowose divides his presentation into two parts. He begins by talking about the first job he ever lost. He uses this word picture to explain how important it is to "stay hungry" and never let devastating experiences keep you down. He tells how in his bid to get back on his feet again, he learned that no sacrifice is ever too big to pay in order to get to where you want.
The second half of his presentation was focused on one's ability to sell their ideas. Whether you have products or services to offer, you must be skilled in presenting them to potential clients or customers.
Download the Presentation Files from here
From studying big companies, he shares what he calls the BAF Approach- the three main features that set them apart from all the others. Knowing the Benefits, Advantages and Features of your products and services are a crucial part of any sales pitch. He closes by warning against complacency. He talks about the importance of confidence in Execution and how it isn't enough to just close a deal. Even after you've made the sale, you have to figure out how to keep the customer.
How exactly do you do that? All the reason why you need to watch Arc. Hassan's presentation at the Lagos and Abuja events!
Creative Architects 2017 (Lagos)
Creative Architects 2017 (Abuja)