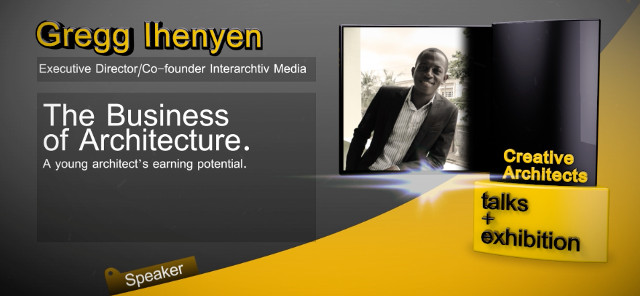 On May 13th, 2014 we were honoured to host Creative Architects: Talks + Exhibition at the University of Lagos.
Here we bring you The Business of Architecture: A Young Architect's Earning Potential – A presentation by Gregg Ihenyen, an Architect and Executive Director and co-founder of Interarchtiv Media.
In the days ahead we'll also be bringing you the full video presentations of the other guest speakers: Chronos Studeos Architect and Animation Supervisor Hassan Anifowose, and professional animator Chris Okonkwo of Lineguage Studios.
For all those who attended it was both an informative and, we hope, a memorable day on which architects of the past, present and future celebrated the burgeoning architecture industry here in Nigeria.