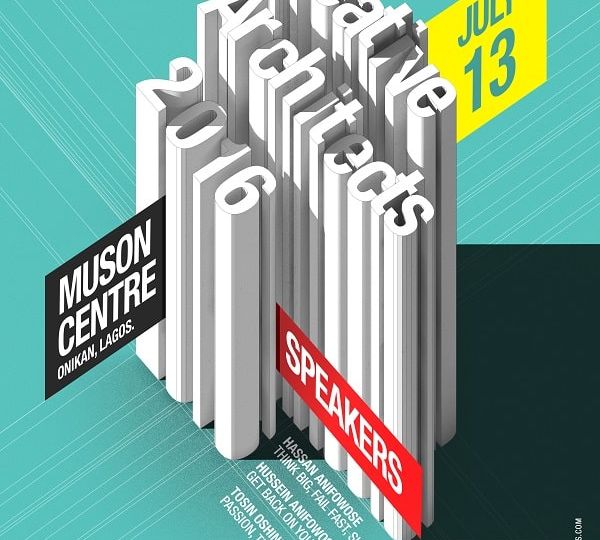 It's here again. The Creative Architects 2016: Stay Curious, Stay Inspired Event is coming up on Wednesday, 13th day of July 2016  by 9 am at Muson Centre, Onikan, Lagos
It promises to be as exciting and enlightening as ever as we showcase intelligent portfolios of various talented Architects in Nigeria and listen to top-notch secrets from three renowned Entrepreneurs in the Industry. Chronos Studeos will also be unveiling her new enterprise (Chronos Stores) for the world of Interior Design and Architecture. Winners of The Competition 2016 will also be announced with their entries showcased.
So without much ado, we present the speakers;
HASSAN ANIFOWOSE
Think big. Fail fast. Succeed. These words describe Hassan's personality, to say the least. Being a Co-Founder of Chronos Studeos and an enthusiastic doer who never gives up, he stands to share lessons from his entrepreneurial journey as he constantly seeks to employ technology in creating solutions to 3D visualization in Architecture and Design while also raising the next generation of Architects in the Industry.
Follow his journey through setbacks and his highly valued secrets of 'getting things done & failing faster than everyone else'. You will never see failure in the same light after his session.
TOSIN OSHINOWO
The brilliant and young Architect is the Project Architect behind the recently commissioned Maryland mall in Lagos, Nigeria; a massive 5 storey building (The Black Box) with a basement for parking and other illustrious outlets. She will be speaking on Passion, Time and Stairs at the Creative Architects Event 2016.
Tosin has been Lead Architect at cmDesign Atelier (cmD+A), an Architecture design consultancy practice based in Lagos since 2012. Her interests are in architectural history and socially responsive approaches in Design, Architecture and Urbanism.
HUSSEIN ANIFOWOSE
Hussein is an insightful  and business-savvy entrepreneur.
Since his university days where he studied Mining Engineering, Hussein has refused to settle for less and has achieved far more than he could imagine.
Hussein has been a force behind Chronos Studeos since it's inception. He enjoys being original and creative with thinking. His speech "Get back on your Feet" will make you rethink following your dreams and how not to settle for 2nd place.
There are more reasons to attend the event amongst which are Virtual Reality Exhibition for Architecture, Panorama views exhibition for Interior Spaces on Mobile Devices and many more.
The judges of The Competition 2016 will also be in attendance
Watch this video to know.
We also appreciate our partners – UrbanPrimer, Deluxe Residences, and Castles weekly  for supporting us in discovering the next generation of talented architects.