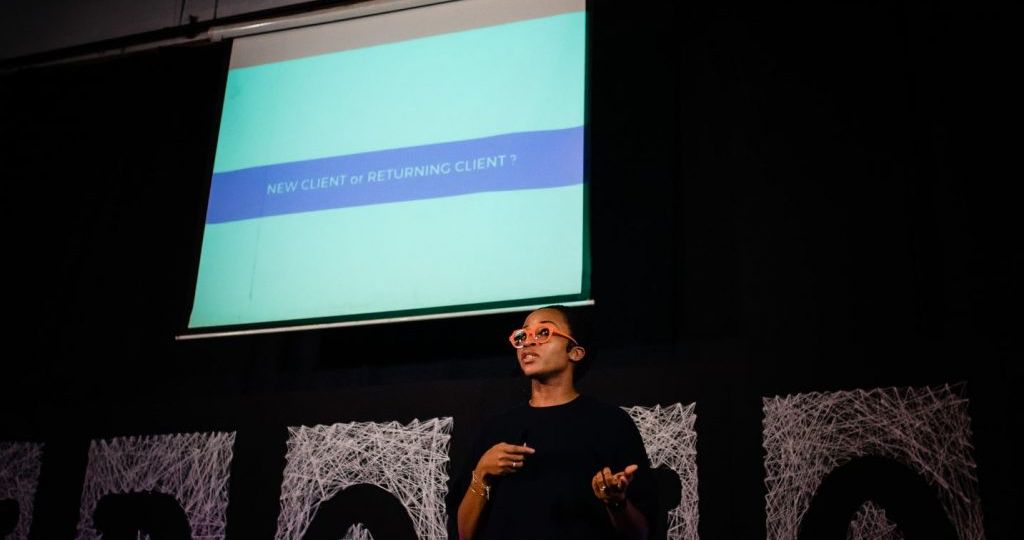 Tosin Oshinowo is an architect, creative entrepreneur, public speaker, author, and award-winning amateur photographer. She is the Founder and Chief Executive of Lifestyle furniture line, Ile Ila (House of Lines), and has been lead Architect at cmDesign Atelier (cmD+A) since 2012 – an architecture design consultancy practise based in Lagos, best-known for the Maryland Mall, Ilashe beach house and Senchillo beach. She is also a member of the Royal Institute of the British Architects (RIBA) with key interests in architectural history and socially responsive approaches in architecture design and urbanism.
Making her second appearance as a speaker at the Creative Architects event she shared insights on getting clients in the profession.
Getting returning clients in the industry can be challenging so you need to be conscious about your manner of approach.
Do you want to win new clients or retain old ones?
This is the first thing to consider when seeking clients. Architecture as a profession is very capital intensive so you to avoid making the wrong moves. A developer who builds a series of residential houses is more likely to be a return client than someone who intends to build a house once. Being aware of this helps you make strategic efforts to get clients.
Certain economic events could affect the incentives for large scale projects which has a negative effect on getting such jobs as an architect, so one may have to seek out smaller jobs for the purpose of staying afloat. This was what happened after the Maryland Mall project was completed in 2016 and a recession hit afterwards, she and her team set out to get a lot of smaller jobs.
No matter what the scale of your project is, a client is still a client, the fact that someone pays for your services should be honoured and respected.
getting your next clients
Having shared the challenges of getting return clients in the industry, Miss Oshinowo did not leave us in the dark, she shared some important points to note as an architect on the quest for new clients:
Apprenticeship
Architecture is first about apprenticeship, not entrepreneurship. School only teaches you how to design, but learning the core Architectural practices such as taking the design process to the finished work; dealing with clients and knowing how to collect fees; writing letters and understanding emails, can only be done if you work in an office. While working to gain experience, regard with importance, the need to keep good relations wherever you work, this will positively affect you even long after you've left.
Document your work
Firms should factor in the cost of photographing their work at the beginning of a project. As an architect, it is within your legal right and should be stated in your agreement that you can take credit for your work but you should approach your client respectfully and show genuine concern for their privacy and security. Document during the process because that's the only chance you'll get before the project is handed over.
Create brand awareness
How you represent yourself is how people will take you, what you put out is very important to your reputation, therefore you should create an awareness that is positive to your brand. You also have to be guarded with your information, carefully determine what should go public.
Get your projects published
Stepping into a room where the client already knows who you are is a very powerful thing. They will respect you and your work. Trust is very important in our profession, your client needs to understand that you bring something they don't have and you have come to add value.
Having your work published creates an aura around you which shows that your competence is acknowledged and appreciated. Publishing should be based on the merit of your work, it should not be paid for. This encourages you to push forward.
Collaborate
Not just with other people within the built environment, you should work on projects with many other people who have similar interests. An example of that is a project she worked on with the artist Victor I, which got featured on a Netflix series about interior design, giving her work more exposure around the world.
In any business, you must have foresight about what you want to achieve long term. – Tosin Oshinowo
Did this educate you? Watch the full video below to learn more from this session. You don't want to miss any detail.
Download a free copy of Tosin Oshinowo's presentation