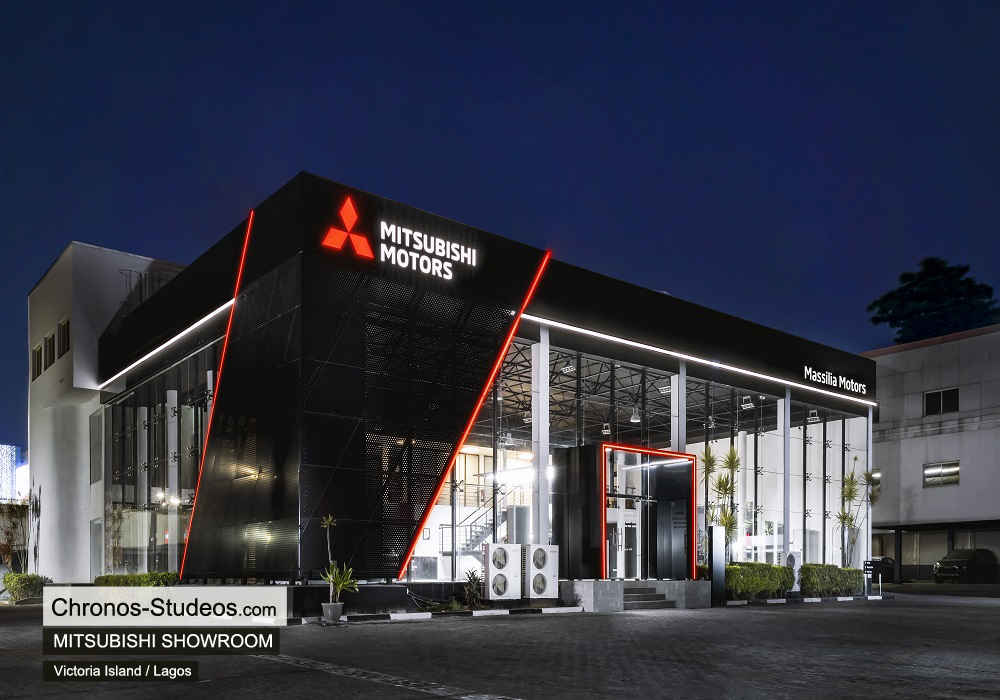 You can't but have a second look during a night drive. The Mitsubishi Motors Showroom is located in Victoria Island, Lagos, Nigeria. Our team was contracted to provide facade design services for this strategically located building that houses Mitsubishi's major showcase location in Nigeria.
With support from Mitsubishi's brand theme, Chronos design team conceptualized a befitting outlook for the brand. Further upgrades for the interior parts of the showroom were completed to aid Mitsubishi's drive for dominance in Nigeria's automobile industry. Our construction team practically hand-installed every bit of this beautiful edifice. You'll find 'the making photos' on our blog and social media pages.
Olumide Oshikoya, who was the design and construction lead on this project has led many other Chronos Studeos project to incredible success. No detail slips through the cracks and as always, we end up with very happy clients – our ultimate goal. This project is a result of great design and construction synergy.