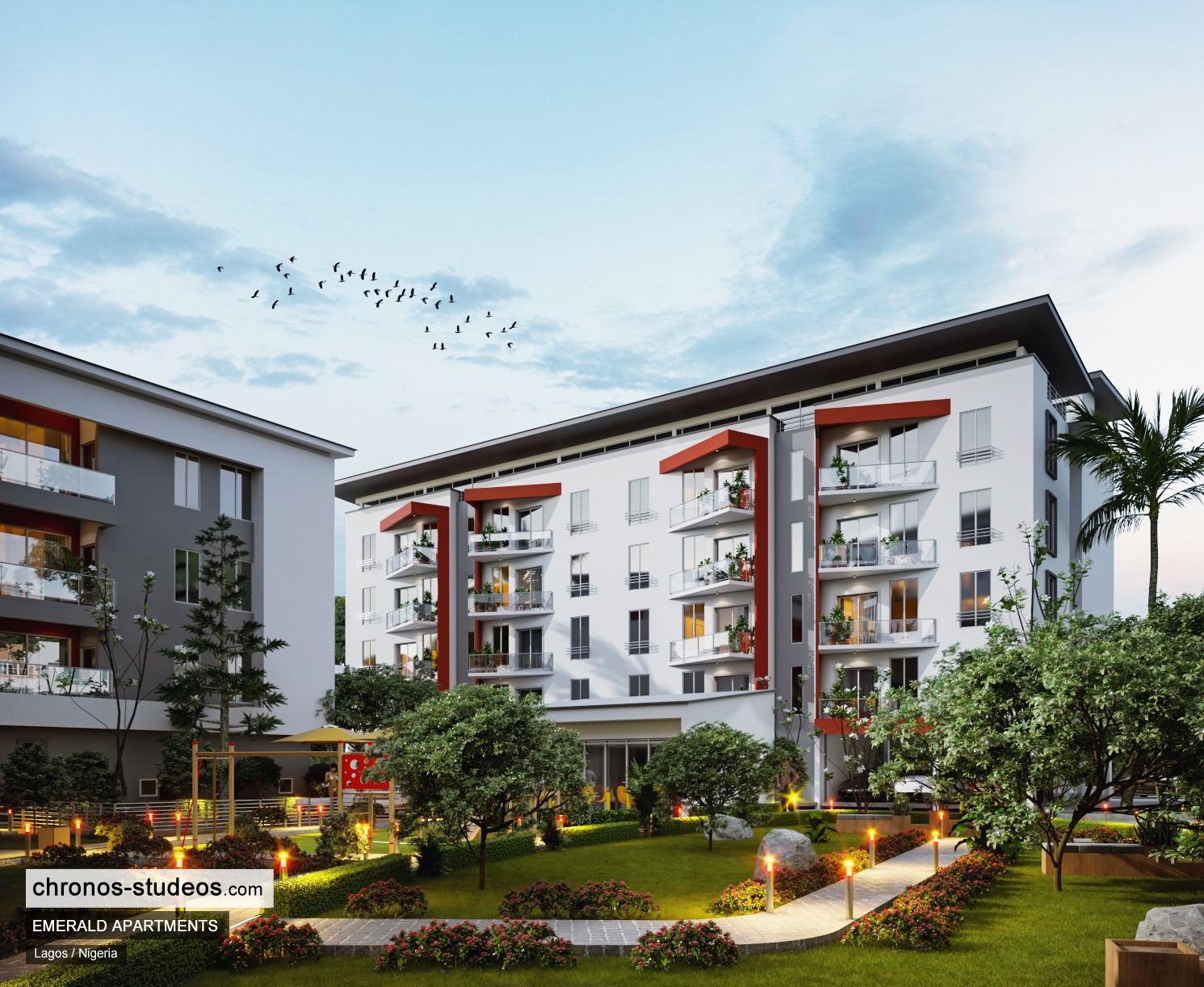 The Emerald Apartments project marks a clear distinction with its versatile building plan and structure. It provides four blocks of flats, each with its unique specifications. On this project which is owned by the reputable LandAfrique, we were tasked with creating the interior and exterior 3D visualizations from the buildings and layouts that were provided by the Architects; Economic and Technical Solutions (ETS). This is another 3D rendering project from the Chronos Studeos team in Lagos Nigeria.
The striking combination of grey, oxblood red, and white liberally embraces the buildings' exterior which is also embellished with delicate glass windows and balconies. Each block of flats is a unique facade gracefully standing beside each other.
The First Block holds six (6) floors including a ground floor parking lot and a penthouse, with a combination of one and three-bedroom apartments.
The Second block includes a basement parking lot and two-bedroom apartments all within seven (7) floors.
The Third block comprises both two and three-bedroom apartments, a penthouse, and a ground-floor parking lot.
The Fourth block is a host of 4 floors with four-bedroom apartments and a ground-floor parking lot.