Prudent Energy Office Headquarters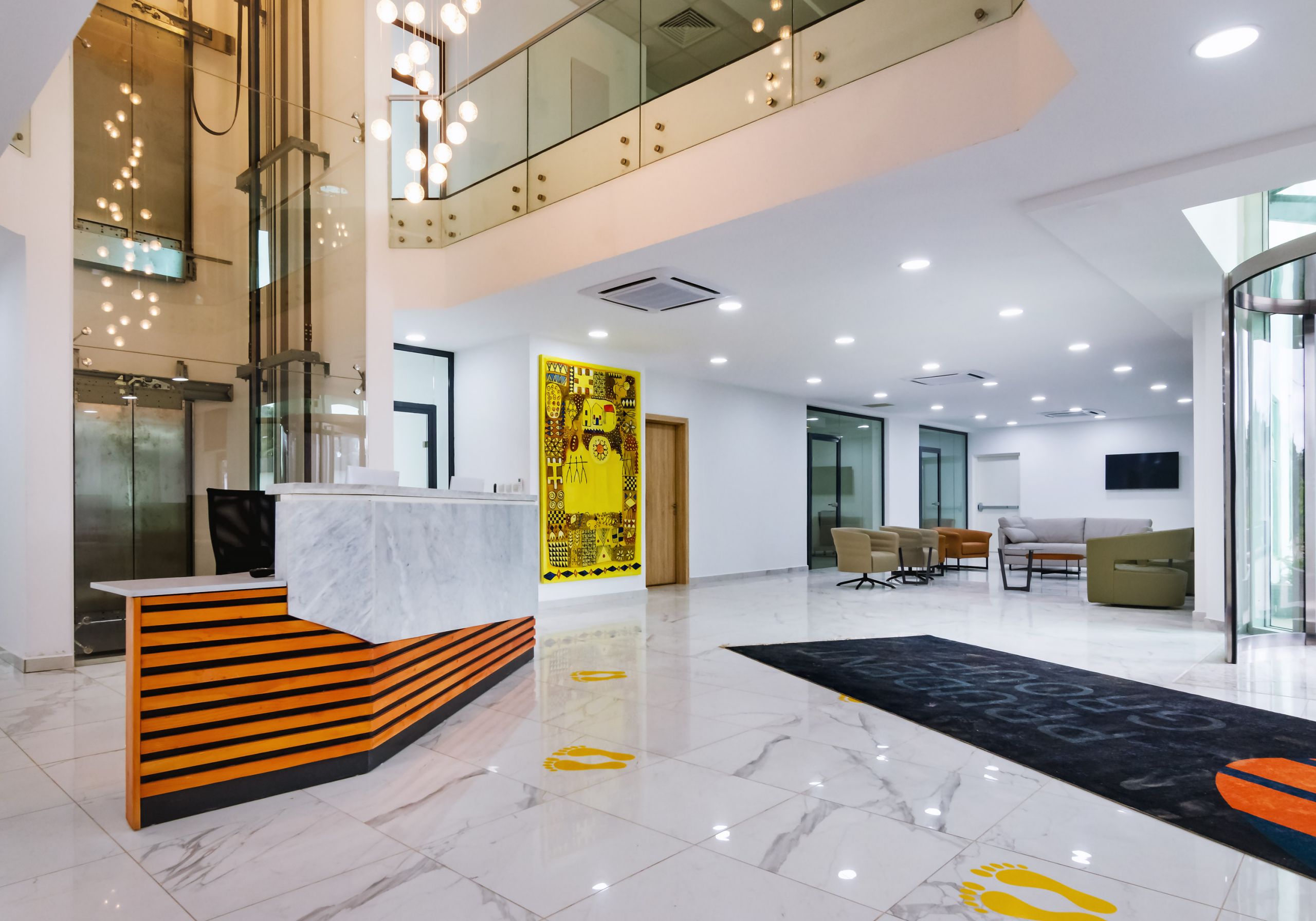 Commercial, Office Building
The Prudent Energy Headquarters is an Office Building project located in Ikeja, Lagos, Nigeria. The office building is designed to house the various departments and office operations of Prudent Energy alongside their subsidiary companies. The 5 floor structure features carefully designed open office arrangements, basement parking spaces, a central lift and flanking fire escape stairs.
The interior spaces are designed to reflect a simplistic and modern corporate office further emphasizing on the company's ethos for simplicity in operations and interface with customers. The furniture fitting was provided by Creative Design and the Construction was executed by Al Mansur.
The spatial ambiance for the project was derived from the corporate brand scheme. We explored clear spatial demarcations which allows spaces extend into bigger ones without visual obstructions. Materials for flooring, window coverings, shelving and accent colours for the furnishing were equally explored to create simple yet refreshing work environments for the Prudent Energy workforce.