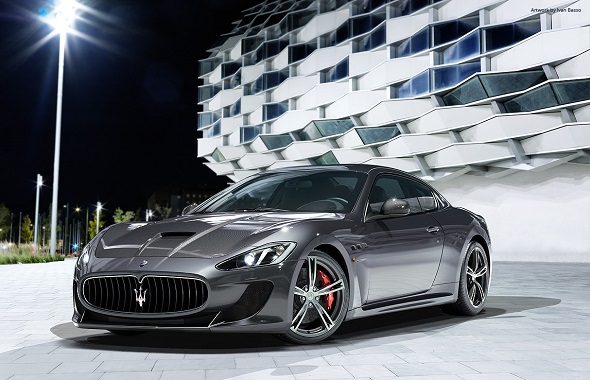 While the world's media and gadget lovers alike go gaga over the new Samsung Galaxy Gear smartwatch, those working in the world of 3D visualization are drawn to another launch.
The beta program for V-Ray 3.0 for 3ds Max has been unveiled by Chaos Group. In the months ahead all those using the beta software will enjoy direct access to the developers to iron out any issues ahead of the full, official launch of V-Ray 3.0 to users across the globe.
Already hopes are high for significant improvements to what is an essential piece of kit for everyone involved in the production of 3D visualizations.
Undoubtedly the most welcome improvement is the promise of a five times faster speed for ray tracing calculations. As well as a fresh interface design for fast access to key settings and controls, 3D artists will also applaud the addition of Progressive Production Rendering. This gives the CG artist an intuitive one-click action so that a scene can be set up within just seconds.
The full list of new updates or improvements to V-Ray 3.0 are as follows:
Faster Ray Tracing
Quick Settings
VRmat functionality
New and improved shaders, including a new Skin shader, ray-traced SSS, and support for OSL
Advanced Color to utilize a variety of color definitions including LUTs, ICC Profiles, and" OpenColorIO
New User Interface
Progressive Production Renderer
Improved Hair – As seen in this official image (below) which has been released by the developers, this feature will result in core ray tracing improvements and shading optimizations for rendering millions of strands of semi-transparent hair
Alembic (.ABC) file format support
Support for Deep Data and theOpenEXR 2.0 format
A new Render Mask feature to allow artists to define any shape for efficient rerendering
V-Ray RT GPU Render Elements
Distributed Rendering to give CG artists the ability to utilize multiple computers to render an image
Explains Chaos Group co-founder and V-Ray Lead Developer Vladimir Koylazov: "Speed and simplicity remain at the core of V-Ray 3.0's roadmap because that's what our users want. Our community is very active and very collaborative, which is a great situation to be in if you want artist feedback. V-Ray 3.0 is their proof that we hear them loud and clear."
This enthusiasm is shared by Chaos Group's Vice President of Business Development. Says Lon Grohs: "Productions of all sizes are about to get a lot more out of V-Ray. V-Ray 3.0 is our pipeline-ready answer to any production problem that takes away from the creative process."
V-Ray 3.0 Beta is now available for every user who already owns a License for V-Ray for 3ds Max.
Meanwhile, you can read more on V-Ray 3.0 for 3ds Max by visiting the official website. As always, we'd really welcome your thoughts so please do let us know what you think via the Comments section below.