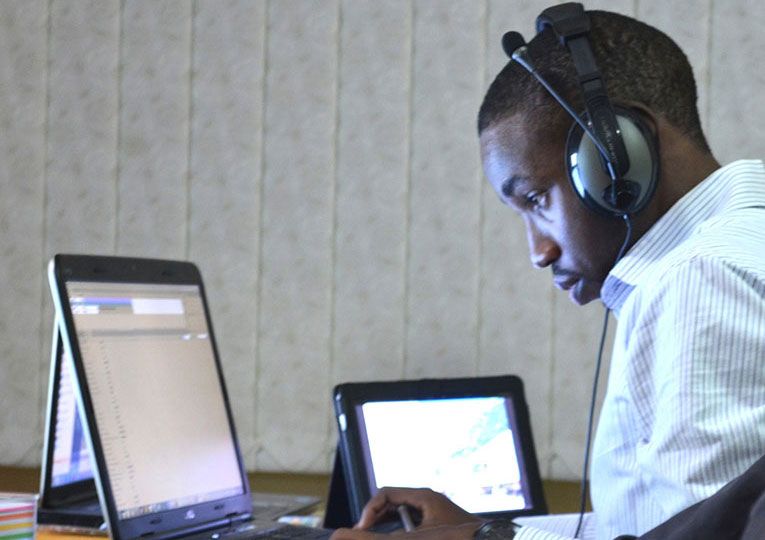 Welcome to the third and final part of our series of interviews with Chronos Studeos architect and 3D Animation Supervisor Hassan Anifowose.
Hassan, how has the use of technology and your ability to work face-to-face via Skype with clients across the globe changed your daily life as an architect?
Technology evolves, so does architecture, and also architects. Our blend with technology is not something we can control, since we are always challenged to be at our best at all times. Being inclined to technology has improved our outreach, and, by that fact, our works have changed from being just architects, to being architects who can express their involvement in their works by showcasing to an international audience who very well know what they expect in terms of high standards.
Technology has further challenged us to make our works better; read more, play more, be more involved, since being an architect is not merely being called such, but actually living an architect's life, which involves endless learning and actual 'doing'.
What software and hardware is essential for you to produce such high quality 3D visualizations for your clients?
Obviously, both only the very best software and hardware are essential for us as high end tools get high end results in quick time.
Software falls into categories according to their strengths. While some are the best modelling tools, others are scene population and lighting proficient. Some are good for quick presentations or workflow showcase, while some are better for realism and high-end visualizations. It still boils down to the individual's choice and desired output, and probably budget too, but, yes, we do have and use only the very, very best on the market.
Amongst the major, key players in the software market are Autodesk, Eon, Adobe, Graphisoft, Bentley and Chaos Group. These companies, I think, have the most widely used applications in the industry.
Hardware market key players range from Dell (my personal favourite), Asus, HP, Samsung, Sony, Nvidia, Alienware, and a few which I might have skipped.
And which is your favourite and least favourite software that you use? Is there any software that's a joy or a nightmare to use?
Favourite software? It depends on the task at hand and maybe the specified delivery time. Modelling for architecture is more precise in Archicad, but also is more flexible in Sketchup, which may be easy to setup in Revit, but with a resulting larger file size.
Lighting can be realistic in Artlantis, which comes with limited interoperability with other software. Landscaping can be awesome in Vue, while quick walkthroughs can be generated in Lumion. Meanwhile, quick render times might be achievable in 3dsmax and Mental Ray, while I think great realism can be achieved with 3dsmax, and Vray, but with longer render times.
To be honest, software choice largely depends on the user's ability to learn and master either one or a few packages and explore their capabilities beyond a certain boundary.
Sometimes, in this field, it is not about the software, it is the user.
Leaving aside the obvious value of a contract to Chronos Studeos as a company, what do you feel is the most valuable work you've done in terms of enriching the lives of the wider community?
Tough question. Asides from our main services, we do try to give much of what we have to the public in terms of knowledge and experience. As much as we always please our clients to the best of our abilities, we also try to give back to the public (friends, fans, followers, prospective clients and the random valued person out there who is reading this).
The CAD symposium and theCompetition events were purely driven to inspire students to re-adjust their inclination to using CAD for their works. We have further shared our ideas on our Free CAD tips section of our blog to spread this campaign. We also share the making of some of our works, as well as tips on 3D renderings and animations.
The competition 2013 and the CAD symposium have been the most stimulating and productive events we've staged so far and we are really looking forward to doing even more than these.
We are open to social projects, schools, hospitals et cetera. We actively want to give. We also actively want to hear feedback from you, as valued readers, as you find our blog post or webpages insightful. For me, it is a rewarding aspect of our work and we are keen and willing to do more.
You have to choose a style of design for your dream home or personal space. What would you choose? Do you favour modern or traditional?
Choosing a style of design for one's house is not an architect's biggest problem; sticking to the initial plan is the problem.
I like contemporary architecture. I have desired features in my head, pools with LED lights, pergolas, views of the surrounding scape, a gadget-filled man-cave within; huge display screens, you know, lots and lots. So, for me, that is not traditional. At least, not in this age.
And finally, as you probably dream of retreating to that home away from my questions, what would you like to say to all those who have read and hopefully enjoyed this series?
Oh, well I would say work hard and play harder in the short time you have to play. Nothing is more rewarding than happiness from within and that lies in following your passion.
Hope is what makes us wake up each day; hope that our best will get better. People have to believe in something, and, sometimes, all you can truly believe in is the beauty of your dreams.
You can read more on architect and CAD animator Hassan Anifowose at LinkedIn