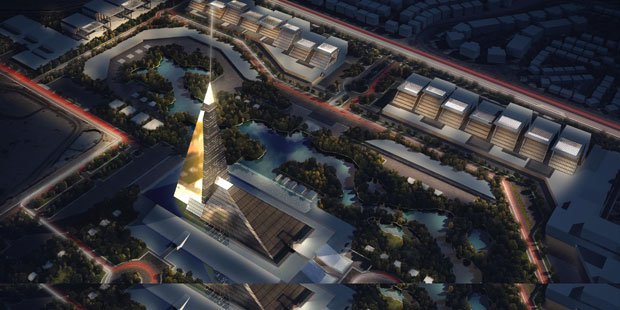 Visitors to Egypt are used to seeing amazing views. Now, though, the famous pyramids are to have competition in the form of a stunning new skyscraper.
The Zayed Crystal Spark project has been unveiled by Egypt's Housing Minister. The design clearly honours the shape of the historic pyramids thanks to the inclusion of a broader triangular base which hosts a tall, skinny pyramid which has been likened to the Washington Memorial in America.
Although Housing Minister Moustafa Madbouli didn't give any information about the architect behind the Zayed Crystal Spark design, what is known is the skyscraper in Giza will be the country's tallest to date.
Standing 200 meters (650 feet) tall, the new development will span 8.5 million square feet. The proposed Zayed Crystal Spark project will be financed and constructed thanks to a public/private partnership.
No proposed start or completion date for the project has been announced.