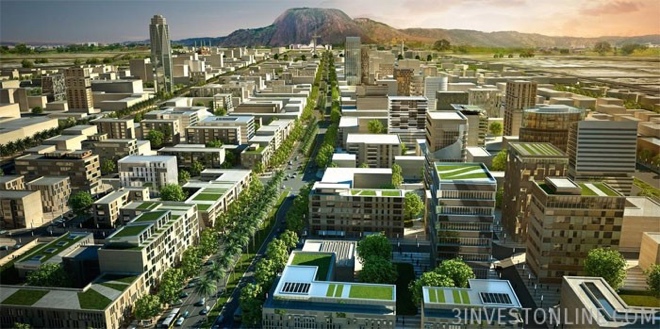 Nigeria's Federal Capital City is set to become a new mecca for shoppers after it was announced that construction will start in May 2015 on the new Abuja City Center.
While those with a penchant for the best that money can buy will be hoping to pick up a few bargains, the same can't be said for the people behind this magnificent new construction.
The estimated price of the construction of Abuja City Center? A whopping US$3.5bn.
Built-in two construction stages on 17 hectares of land, the development aims to attract new business to the region with the building of four international hotels alongside offices, residential homes, a condominium, and shops.
Details of the new construction were announced by the Minister of the Federal Capital Territory (FCT), Senator Bala Mohammed, during an investor's presentation before officials from the FCT administration at the minister's residence, the Banquet Hall, in Abuja.
The new Abuja City Center development will be executed by the Chicason Group – a major conglomerate based inside Nigeria – working in collaboration with the Eagle Hills, a highly renowned international development company based in Abu Dhabi.
Whilst highlighting the undoubted national and local economic benefits that will come with the construction of Abuja City Centre, Senator Mohammed also alluded to the contribution of the Federal government, explaining: "The land premium, as well as the development control charges accruable to the FCT administration, would be used as its equity contribution to the project. In addition, the investors would construct a National Mall at the cost of $40million at no cost to the FCT administration."
As architects and visualizers with our own track record in developments large and small,  everyone at Chronos Studeos can't wait to see the latest architectural addition to our nation's capital.