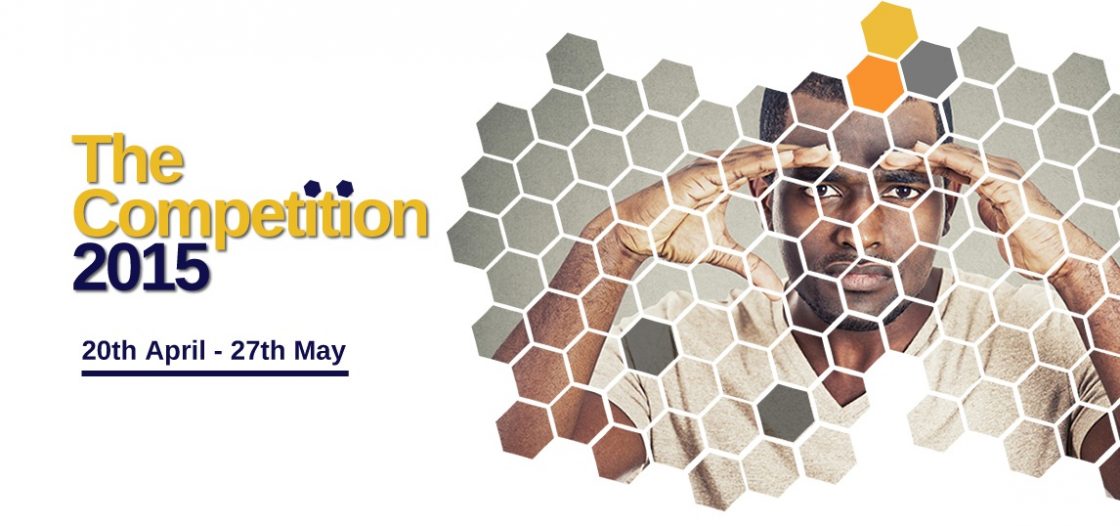 Yes, it's that exciting time of year again when Chronos Studeos teams up with a host of amazing figures to celebrate and promote the talent of the next generation of Architects.
Read on to discover what you need to do to enter The Competition 2015. Who knows, all too soon it could be YOU up on stage receiving our top prize and the cheers of the crowd.
---
The Brief
With an increasing demand for housing in urban areas, occupants' and young urban professionals' requirements are changing. Young entrepreneurs are opting for spacious apartment blocks in order to get maximum value for their rent. As an architect, it is your job to ensure that you meet your client's requirement while, at the same time, ensuring good living standards via design.
---
Task
Your client, a young married couple (both architects) recently commissioned your team to design and produce architectural drawings & 3D visualizations for their home.
You are required to make 2D presentations to high standards and produce a few 3D renderings of the building which will convince your client to award the project to you.  Your presentation skills and adept usage of CAD & graphics software will be tested here. Drawings have been provided and will be sent to your email immediately after registration.
Click the button below to register
---
Procedural Rules and Conditions
Teamwork: Each submission can be from an individual or a group. Each group should be comprised of not more than 2 or 3 participants and each participant's name must be clearly stated in the online registration and entry submission email.
Participants are allowed to modify the drawings to their design tastes but must not completely deviate from the scheme. Please note that floor layout, elevations & roof plan can change. However, building footprint, number of floors, building height must remain the same as shown in the supplied drawings.
Versatility: Your choice of software is unlimited. It is important that you generate clean and precise presentation drawings and 3D images to express your ideas of an ideal live, work residence for your client. The judges will look out for your ability to use the software tools to achieve the task.
---
Eligibility
This competition is open only to all Architecture students from Obafemi Awolowo University (OAU), Covenant University (CU), Ladoke Akintola University of Technology (LAUTECH), Federal University of Technology, Akure (FUTA) and University of Lagos (UNILAG). Entries shall be accepted from students in all levels (undergraduates and postgraduate/masters).
Students from other Universities who register and submit their entries are automatically entitled to reserved seats at the Creative Architects Event.
---
Submission Requirements
All entry submissions should be sent via email to thecompetition@chronos-studeos.com
Email should be titled 'THE COMPETITION 2015 – SUBMISSION'
Completed presentation drawings must include sheets showing concept design & ideas, at least 1 furnished floor plan, approach elevation, computer-generated perspectives (3D) imagery is required (minimum of 1 interior & 1 exterior image); No physical model is required. Large files (above 15mb) should be sent via www.wetransfer.com
Drawings have been provided and will be sent to your email immediately after registration.
---
If you have trouble viewing files, please download winrar from here (click on the download button for your corresponding windows version of winrar i.e. 32bit or 64bit and then click the green 'download latest version' button)
Dates and Deadlines
Commencement date is Monday 20th April, 2015. Email submissions must be made latest on 27th May, 2015.
Three winning entries will be announced at the Creative Architects Event on Wednesday, 17th June, 2015.
---
Awards
The winning entries shall be announced at the Creative Architects Event at the Julius Berger Hall of University of Lagos. They will be displayed in print during the event.
The best entry (individual/group) shall receive their cash prize NGN50,000, in addition to a session with teamChronos & VizBox Academy on conceptual presentations, sneak modelling & rendering for Architecture.
The two runner-ups (individual/group) shall receive their cash prizes at the event NGN30,000 & NGN20,000
All 10 top entries will be published on www.chronos-studeos.com/blog
---
Enquiries
We will be glad to answer any questions you may have concerning the competition. All enquiries should be directed to mosun@chronos-studeos.com
---
For those of you who'll be at the University of Lagos on June 17th, we hope you'll have your smiles at the ready for the people from, BezalelForce Studios whom we've commissioned as the Official Photographer for the Creative Architects event.