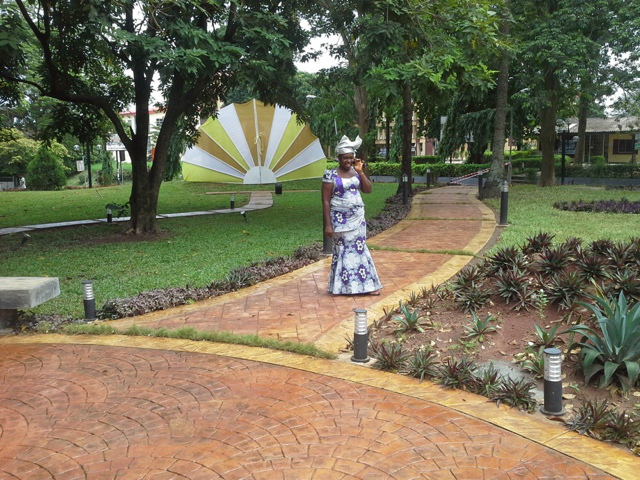 These are especially proud times for past, present and future generations of architects associated with the University of Lagos in Nigeria.
Ahead of the Creative Architects: Talks + Exhibition, we were hugely proud to witness the opening to the public of the redesigned recreational park close to the Senate Building which has been renamed in honour of the late Professor Adetokunbo Sofoluwe.
The early evening ceremony marking the opening on Sunday, 11th May 2014, was the climax of months of intense work undertaken by a team of environmental scientists and architects which included a great friend and colleague of Chronos Studeos.
University of Lagos Professor and Landscape Architect Mrs. Nnezi Uduma Olugu of Designedscapes Ltd. recently spoke to us about her work which, in recent times, saw her helping to transform the park into a worthy tribute to the 10th Vice Chancellor of UNILAG.
Professor Sofoluwe's sudden death on May 12th, 2012, had a profound and lasting impact on everyone at the University and beyond.
Promoted as a calming space of transition away from the hustle and bustle of city life, visitors to Sofoluwe Park are greeted by a seven-foot sculpture of the late professor.
Other features include a sitting area, a memorial wall and a tribute of mosaic tiles which form an iconic image of Professor Sofoluwe.
Architect Mike Adebamawo, who headed the project, recently spoke about the desire to create a serene and contemplative area in which visitors could reflect on the achievements of one of the most popular and celebrated alumni's of UNILAG.
Explained Mr. Adebamawo: "The design was also meant to maintain the function of the park as it is strategically placed in front of the Senate. The statute of the late VC is also strategically placed at the centre of the park to be seen by anyone who is transiting from the park and for more sober reflection of the life and times of late Professor Sofoluwe."
"We hope that this park will truly serve as a way to reflect on his past."
The work of the architects, designers and everyone associated with the project is especially appreciated by the late professor's family.
Said the professor's wife, Dr Olufunmilayo Sofoluwe: "He was a wonderful, caring and loving man. I am very overwhelmed and surprised at what the school management has done."
"It was a great and good surprise and I give all the glory back to God."