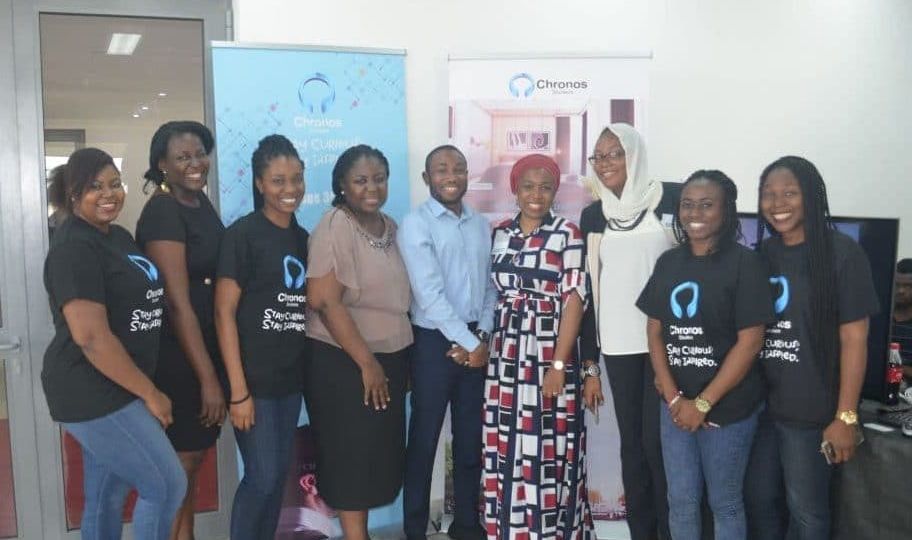 The Chronos team set out bright and early, as is our custom, for the Real estate Outlook 2017 programme which was held at Landmark Towers.
Being at such a grand event, we put our best foot forward to make sure we struck a chord in the hearts of people present at the exhibition. We got to work, set up our equipment, gadgets, gizmo's and tech gear to showcase our talents and wet their taste buds.
The event kicked off with guests seated and more trooping in, several notable persons making relevant presentations and speeches but we couldn't help but notice, people couldn't avert their gaze from our stand and this was further confirmed as guests made their way to our stand once it was time for exhibitors to showcase their products.
We definitely didn't "fall the hands" of our guests as we dexterously unleashed our tools which gave the Virtual reality, Panoramic, 2D & 3D rendering effects we offer. Our stand was packed but I believe everyone got the virtual reality and panoramic experience.
The co-founder of Chronos Studeos, Hassan Anifowose, took the centre stage and delivered a presentation on the "secrets of selling in a recession". He stated major key factors affecting the market and how companies selling properties or looking for buyers miss hitting their target audience and proffered possible solutions in engaging one's market pool as the current economy has affected consumer behaviour.
He noted that key factors such as branding, visualisation could change the views of consumers and make them yearn for products as humans are moved by what they see because they retain a mental note based off on their visual experience. He also highlighted the need to know your target audience, create visual content, sell the experience and also find suitable ways in conveying one's products where the consumers are comfortable by utilising technology.
[/vc_column_text]
Chronos Studeos Exhibition at Real Estate Outlook 2017
He concluded by advising one to be pragmatic, notice the change in tides and seasons, embrace change and utilise the current norm or else your competitors would take up the reins and set the pace thereby cornering the thoughts and minds of consumers. The use of technology cannot be overemphasised; integrate it to your selling and marketing strategies and see a growth in consumer interaction.
The Slides are available in the link below
The exhibition ended with a Bang! well more like food in our bellies, but we had a great time, thanks to everyone who came out to support.
For more information or questions on how to use the above tools to improve your business, please contact: hassan@chronos-studeos.com