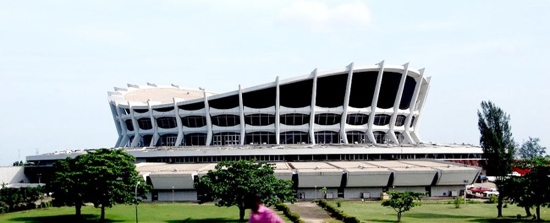 We are expanding again and, oh wow, it feels so good. Yes, okay, so I know you're probably thinking, "Well, she would say that," but, no… Really, it's true.
We've recently welcomed two new colleagues to our team. The way we're going we'll soon be hailed as the United Nations of architecture companies, as, let's put it this way: our regular communications with those architects and other staff members who are based outside Lagos sure are interesting as we communicate across the globe in our wide range of regional accents.
On a personal level, I'm yet to ascertain whether anyone actually understands more than a few words I say in this broad English accent of mine. I wouldn't blame everyone if they view me like the crazy aunt who unexpectedly turns up at a family gathering and sits in the corner chattering away in a voice which nobody can understand, but to which everyone just nods their heads politely.
It's obviously brilliant to have an increasingly large pool of expertise and experience on which to draw but give us a couple more years and goodness knows how we'll all be speaking! I used to think it exotic of me to know just a few words of French, but now I find myself learning Yoruba. (*Wu mi orire!).
Secret No. 4

from The Architect's Assistant
Sometimes I don't know what my colleagues are saying.
Yes, I confess. As a British person working for a Nigerian company, I do sometimes struggle to understand the people around me. I swear, right at the beginning of my time here, I kept catching myself wondering who or what Lasgidi was. No doubt much to everyone's relief, these days I recognise it to be the popular name for Lagos so there's no longer any danger of me being heard to ask if 'Lasgidi' is coming into work today!
I think it's probably best if, for now, I stay behind the computer and let my Nigerian-born colleagues represent us out in the wider world as, combined with the British accent and an ability to misunderstand even the people I work with, I fear I'd end up one of the unexpected sources of laughter if I were to join them at the Lagos Carnival on Easter Monday.
Yes, leave me behind to once again blush as I remember the time I took the minutes at a meeting of our architects in which architectural terminologies took on whole new meanings. For instance, "pelmet" (a framework located above a window) became "helmet" in my document.
Keeping in mind that I was born in a country which, compared to Nigeria, doesn't have the most exciting place names – you can't exactly compare Chester and Newton to Ogbomoso and Ibadan – you can imagine how confusing it was when I was listening to broad Nigerian accents referring to places such as Lekki (it became Gecko to my English ear… I know, not good, huh? After all, what on earth have lizards got to do with architecture? Do lizards even live in Nigeria?!?!).
It got worse…
I thankfully saved myself from wider embarrassment by quietly asking the Boss to clarify, but I have to admit that I did originally turn the project titled Asiko Residences into 'Keano Residences'.
In my defence, all I can say is I must have had a misspent youth watching too many Manchester United football matches in which star striker Roy Keane (Keano to the fans) helped destroy my beloved Liverpool FC.
Oh, if only I'd been born just over 100 miles away from my actual hometown. Then I could have turned the tables on my colleagues and, come the time of filling in any official employment documents, have the Boss scratching his head as I told him I was born in Llanfairpwllgwyngyllgogerychwyrndrobwllllantysiliogogogoch in Wales.
(*Regarding 'wu mi orire': For those of you who aren't Yoruba speakers I hopefully included a phrase which means 'Wish me luck'. If you do know Yoruba, please feel welcome to assure me via the Comments section below that I didn't just publicly declare in front of the Boss that I'd be happy to take a pay cut and forego my holidays for the next three years).