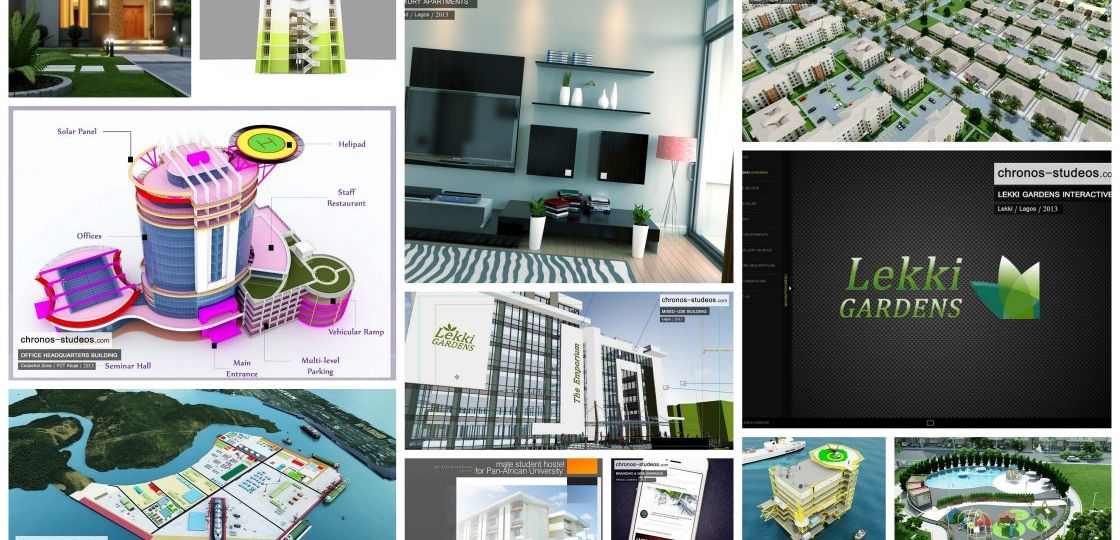 As we all welcome 2014 we're taking this opportunity to share with you, our valued readers and supporters, our reflections on a busy and successful year for the Chronos Studeos team of architects, CG artists and media and web graphics professionals.
Across the following pages is a selection of our main projects of 2013, from 3D visualizations to website graphics.
We'd also like to take this opportunity to thank you all for being here to support us in our desire to impress on the wider world the hard work and commitment of everybody who works as an architect or CG artist in West Africa and beyond.
Your support is truly appreciated by every member of the team.
We look forward to sharing our journey with you all as we welcome a new year and embrace new and exciting opportunities in architecture and 3D visualization.
CLICK THE IMAGES BELOW TO SEE MORE ON EACH PROJECT