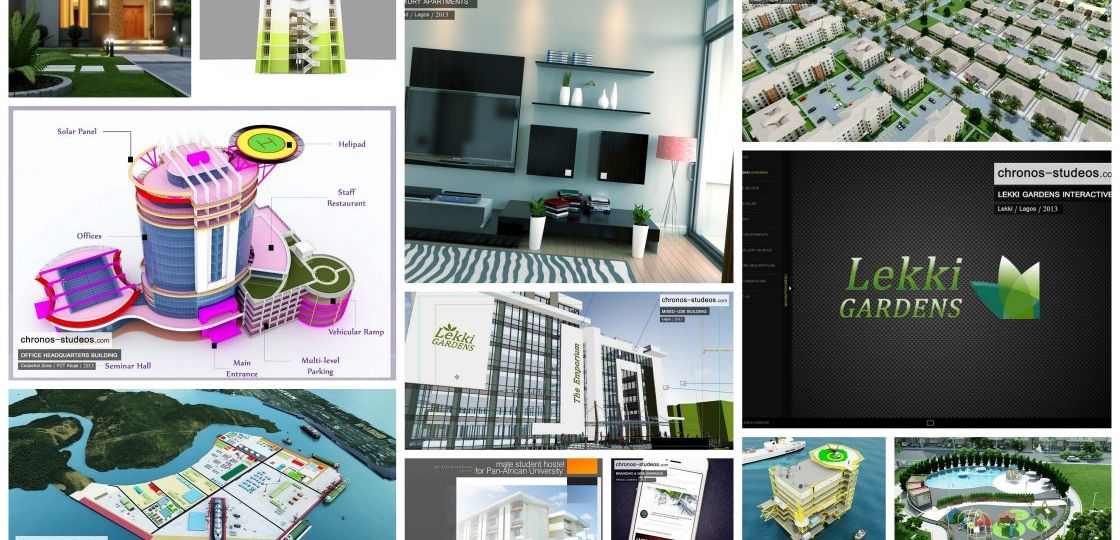 Project Name: 1008 Housing
Location: Ijora, Lagos
Year: 2013
Project Details
The 1004 housing scheme is a housing project by the Lagos State government. Architect Professor Olumide, from his years of experience in providing housing solutions, was commissioned to design the 1008 nos apartment development in the heart of Lagos, Nigeria.
Chronos Studeos worked directly with the architect, who through constant reviews, successfully expressed his design ideas via sketches, 3d models, and 2d CAD drawings. The beautiful array of colours in the housing estate distinguishes each block from the other and with a lot of climbers and potted plants in the atrium and skywalk, the architect was able to introduce oxygen exchange and also a communal type of living for residents.
A genius solution to solving Lagos' teeming housing problems, this project is currently under construction.
Chronos' moments
The Chronos Studeos team was able to pull off an impressive submission to the Lagos state governor, Babatunde Fashola, who was pretty eager to commission the project as part of his administration's contribution to the state. Amid the tight timeline and numerous reviews during design, the Chronos Studeos team of architects and visualizers enjoyed every stage of this project.
Special thanks
Prof. Olusanya, Eni-Flair, Itoosoft, Autodesk