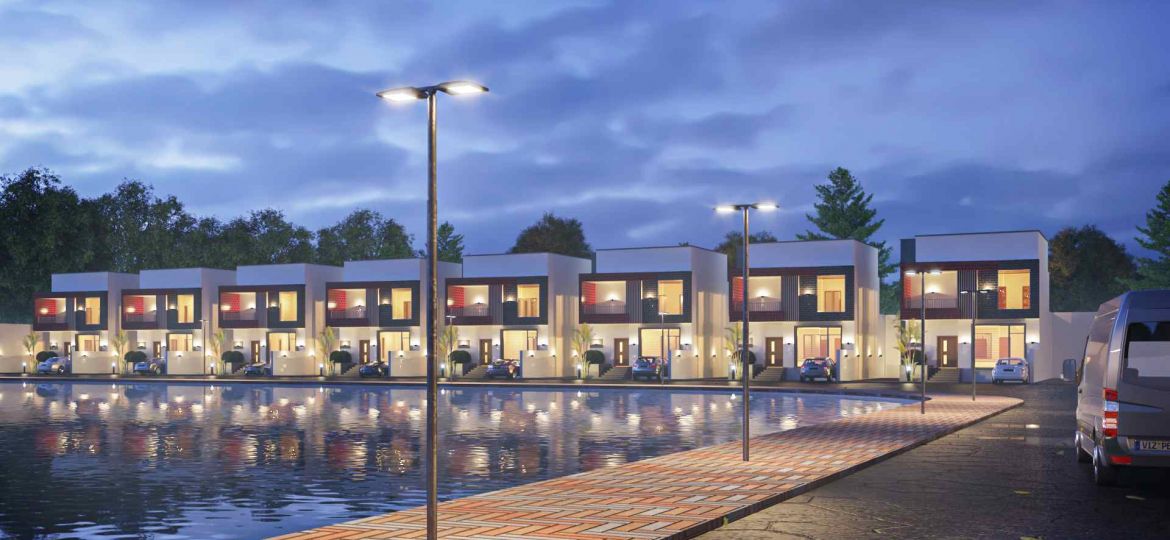 As an architect, it is a priority that you put down your ideas and designs in a form that's not just easy but also very appealing to your clients. This is what a good render does for you. As a result, it is paramount that we not only use the right tools but also try to get familiar with as many functions and alternatives that exist to make work a lot better. Vray for Revit has proven to be a worthy tool for creating awesome renders.
What Revit is
Revit is a Building Implementation Modelling (BIM) software which enables you to draft 3d and 2d architectural renderings. Peculiar to Revit is its ability to create a complete drawing package which covers all phases involved in the design and building process. Its feasibility covers architectural designs, structural engineering, preconstruction design, MEP engineering and detailing. It is useful for conceptual design, 3d parametric modelling, detailed design documentation, Design visualization, and construction documentation, just to name a few.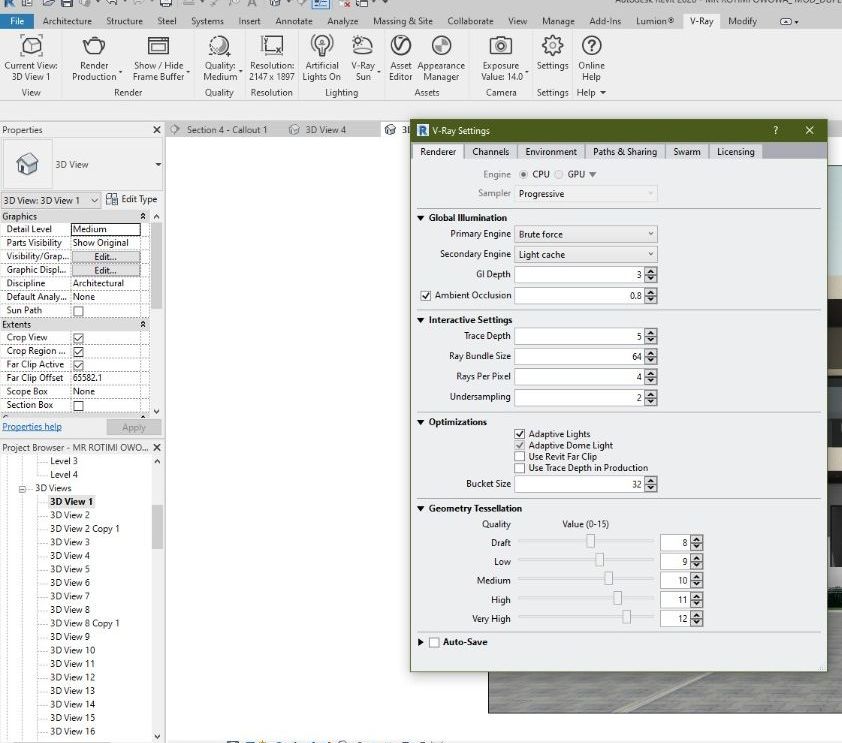 Vray for Revit
Vray is a rendering plugin which allows users to achieve professional renders with features that make it easy to concentrate on the details of your design. It is the most commonly used plugin for rendering and no doubt, it is highly effective when it comes to producing quality results. There are certain properties which the plugin holds and their mastery equips you to create that awesome render which leaves both you and your client pleased:


Tools
V-ray's toolbox gives you access to its editing features. It has custom components which allow you to implement manipulations without ruining the software's performance. Its tools are integrated such that your projects can be completed within the Revit software without the need to import or export, thereby preventing any disruption in the flow of work.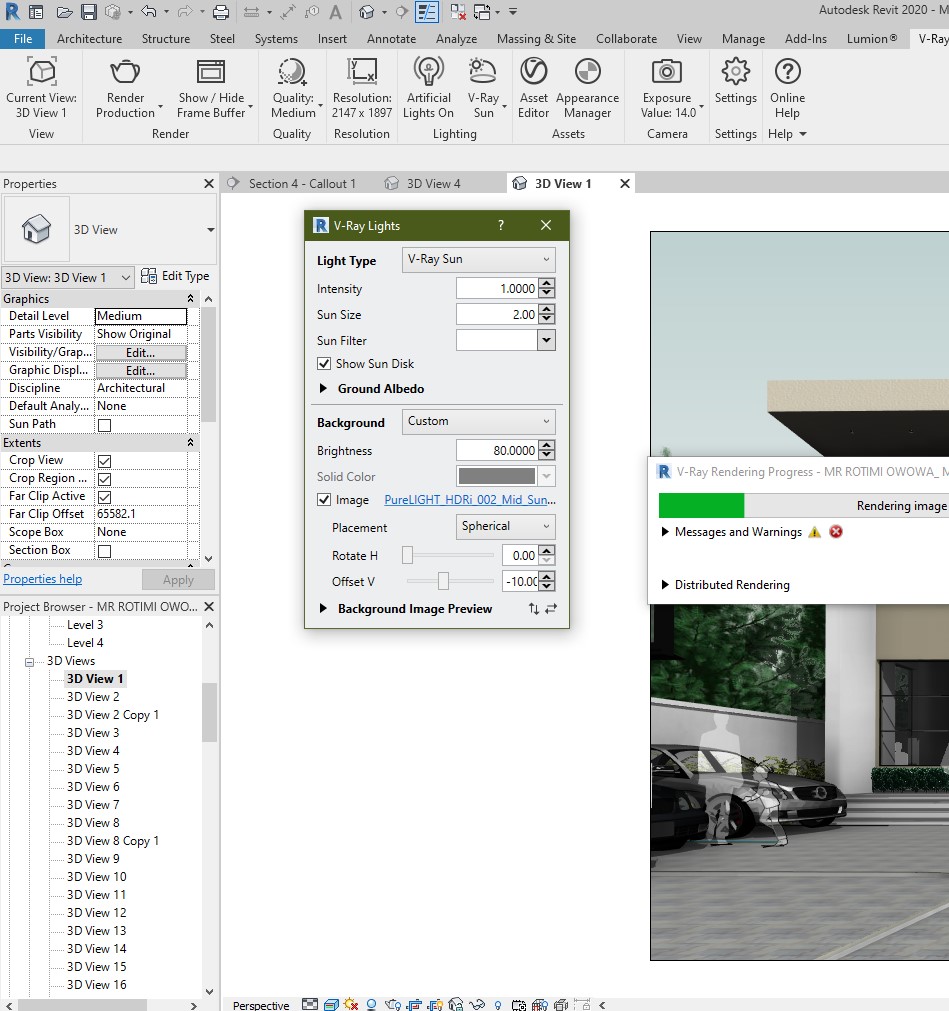 Lights
V-ray supports natural and artificial lighting effects, it lets you control the position and direction of light. Therefore, you can manipulate the relevant parameters which comprise of but are not limited to, photon emission, light shade and shadow, intensity, reflection, texture, interaction, shape and resolution.
Also, it accommodates the sun and sky animation feature so you can simulate a realistic surrounding in your design, these elements can be enhanced based on turbidity, ozone value, intensity, atmospheric vapour, ground colour, sky texture, angle and visibility, all of which contribute to creating renders with awesome quality.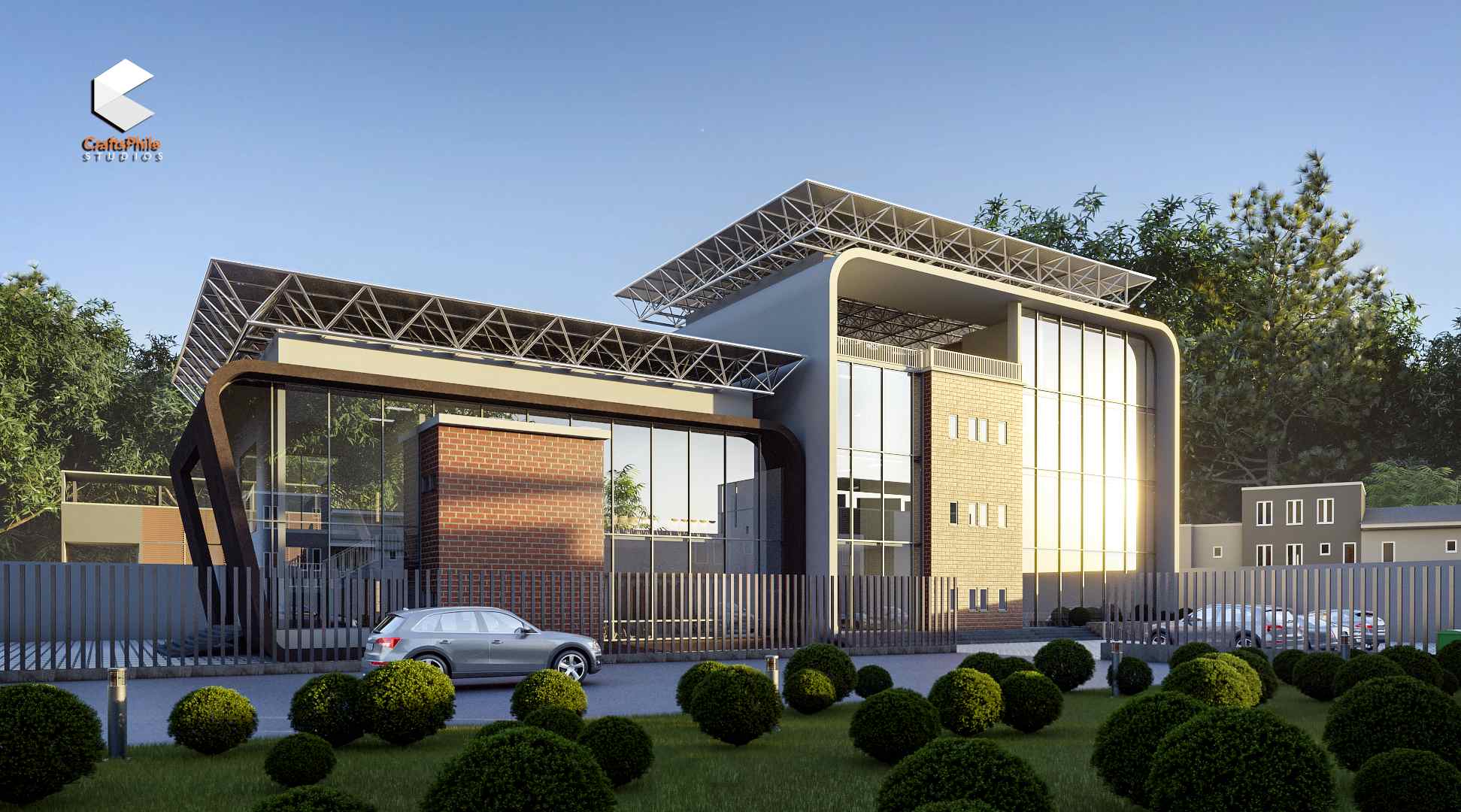 Camera
It possesses real-life camera settings which include, ISO film speed, Distortion, Shutter speed, F-stop, White balance, tilt and depth. V-ray lets you customize the shutter type so you can achieve either a picture, movie or video camera.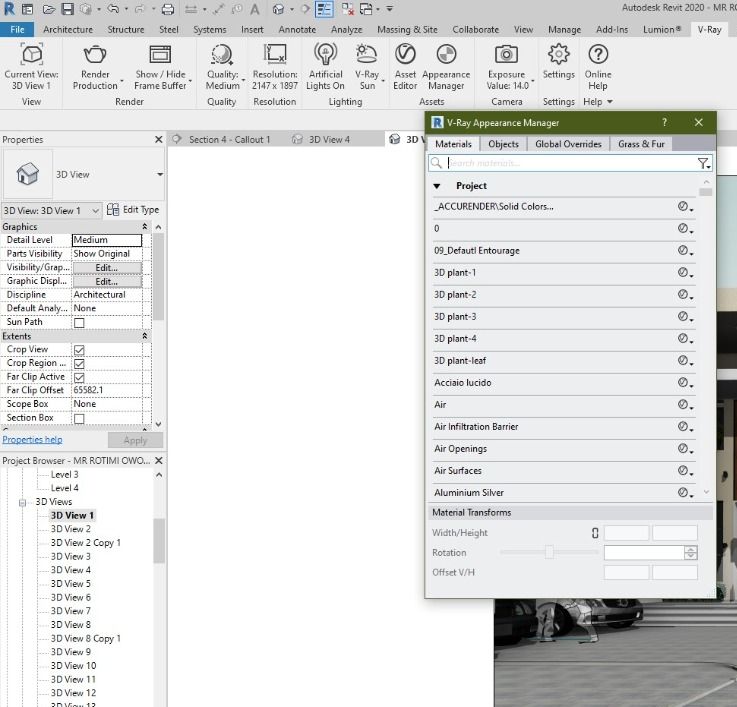 Material and texture
The plugin allows a variety of materials from metals, plastic, fabric and more to be incorporated into your render. These materials can be altered to project textures like leather, marble, granite, rock, tiles, cloth and so on which appear how they will in a real-life space.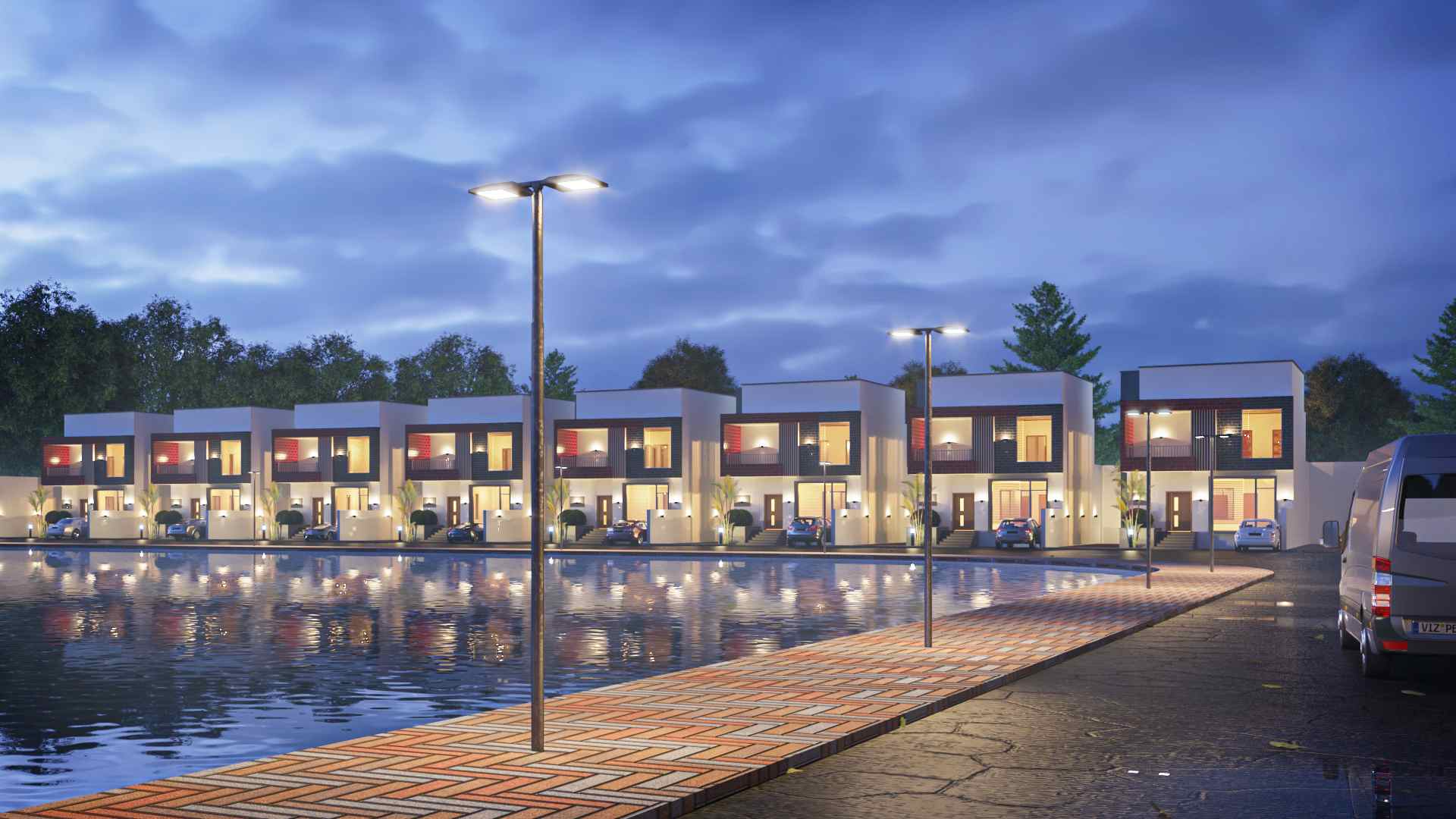 Functionality and speed
Vray is equipped to help you ascertain multiple visuals with unique atmospheric conditions, composition and lighting. It gives you total control over your project when you have to perform renders in batches. Because of its realistic preview, it lets you see the result of alterations while you make and correct necessary changes. This speeds up the process of work.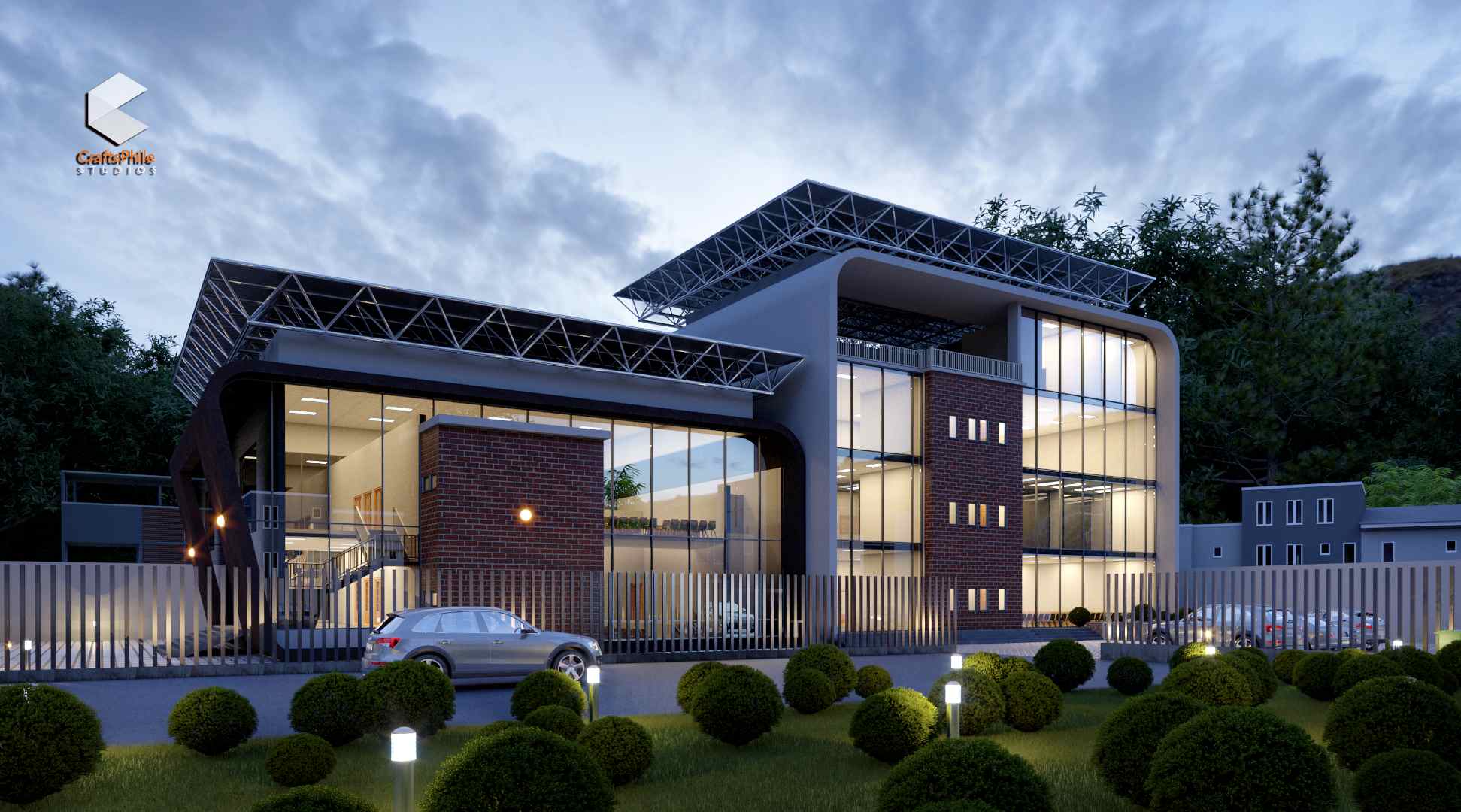 In summary, V-ray lets you accurately alter key parameters like light reflection and refraction, geometry, and other elements which are part of your design. Its interactive render feature makes it easy to manipulate effects like the quality of lighting, camera, and texture of materials.
It also gives you a realistic preview of your work and performs an automatic analysis which will help improve the quality of your render. It has a friendly user interface and is easy to adopt so newbies can understand it and professionals can use it more effectively.