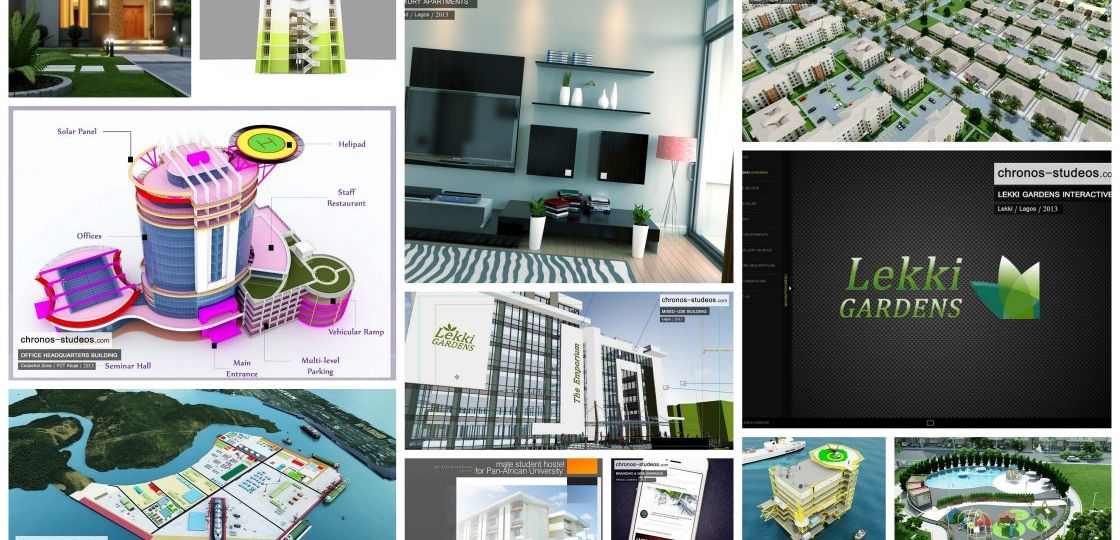 Project Name: Chois Gardens Animations
Location: Lekki, Lagos
Year: 2013
Project Details
The Chois gardens scheme is a large housing scheme with about 6 different prototypes and is, in fact, one of the largest handled by the Chronos Studeos team this year.
Working with the project architects, First World Communities, is indeed another testimony of expected precision. Every prototype on this development was modelled (exteriors and interiors) and an animation is currently being worked upon to high quality submission standards. Our multimedia team was not spared of the trouble of constant reviews on video presentations to the client's architects and marketing team. Looking back at the project inception, one would wonder how far we have come with this amount of details on each building prototype. We have been committed to the client's expectations from start and it will be carried till completion.
Chronos' moments
The crunching timeline for the first and second presentations of this project were as exciting and at the same time, very difficult. Having the opportunity to work on a real project of this scale has been rewarding as we have adequately learnt to estimate project timelines more precisely. Oh yes, really nice animations almost take forever… [laugh].
We are looking forward to delivering the final animations in the coming month.
Special thanks
Bayo Ogunmefun, Efe Orere, Solidworks, David