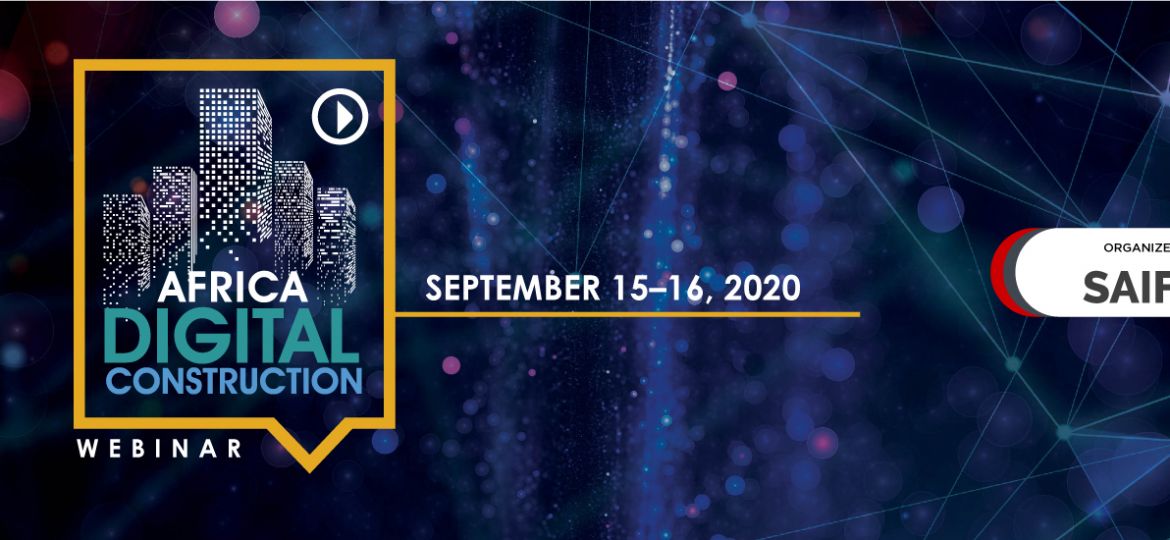 Digital transformation has made a sublime impact in the Architectural, Engineering, and Constructions sector. The right combination of tools and structures will produce dynamic results as projects will become easier to implement.

Construction projects in Africa have recently experienced a surge in the use of Building Information Modeling (BIM) and technologies due to the growing need for remote collaborations and multiple project deliveries that need to be swiftly executed. We can now achieve projects which remain relevant across time and locations.

This has stirred up a conversation among professionals who will converge at the Africa Digital Construction 2020 Webinar, Hosted by Canon Central & North Africa.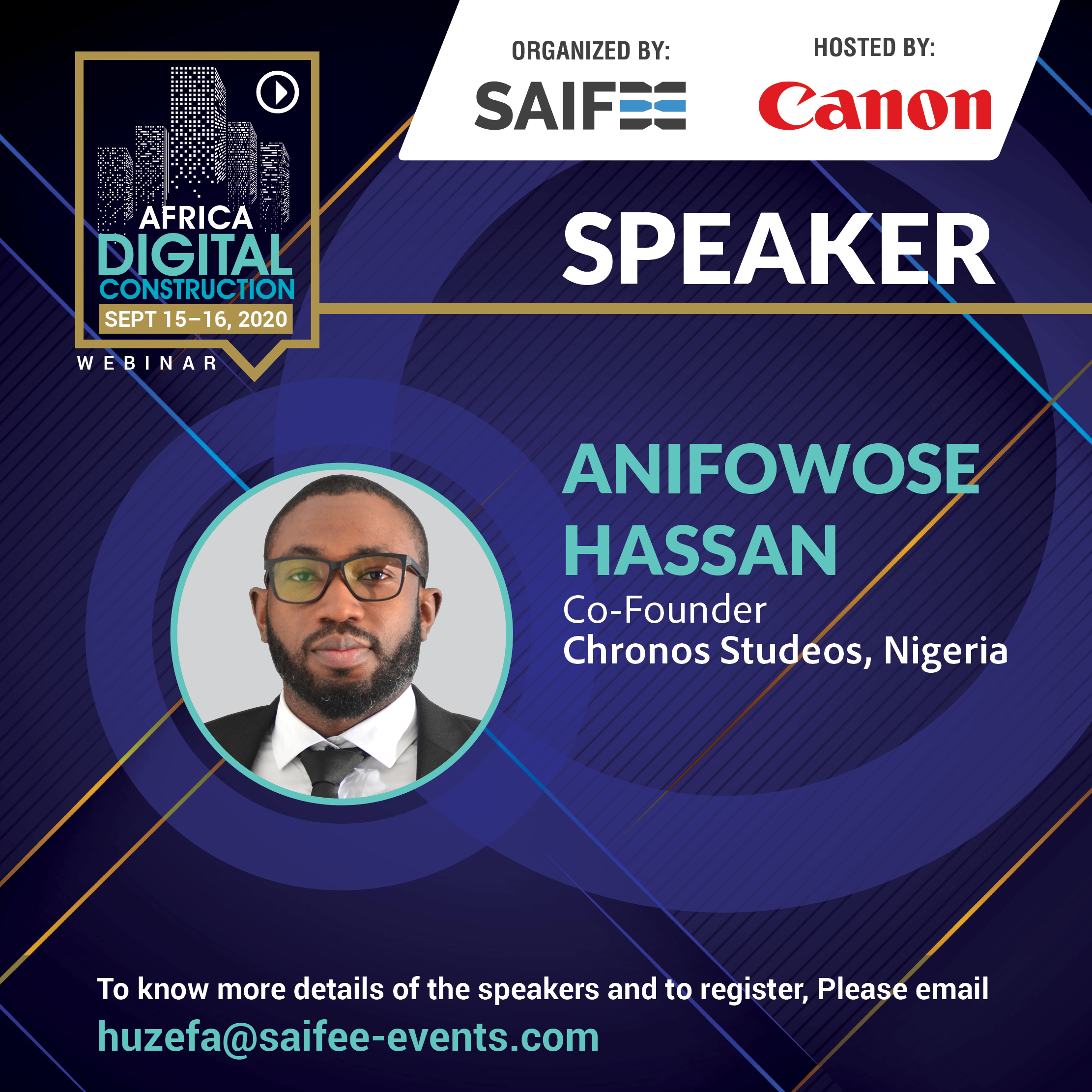 Join the conversation as we explore how BIM and Construction systems will contribute to the technological advancement in AEC projects.
Among the delegated speakers is our very own Hassan Anifowose who will be revealing how advanced construction visualization will favor Architectural, Engineering, and Construction Projects, as well as the relevance of using data in BIM. He will also highlight suggested workflows for companies to explore possibilities for better project results. 
Event Details
Date – 15th – 16th September 2020
Time – 10:00 AM WAT | 12:00 PM EAT
Hassan will be speaking on Benefits of adopting Advanced Construction Visualization in AEC firms at 11:45am (Lagos, West Africa Time) on September 16th. 
See the full speaker list and schedule here (ADC2020-Webinar-Brochure)
BIM learning resource coupons will be given out to attendees who answer questions correctly during the session. 
Don't miss out on the conversation… It is FREE.