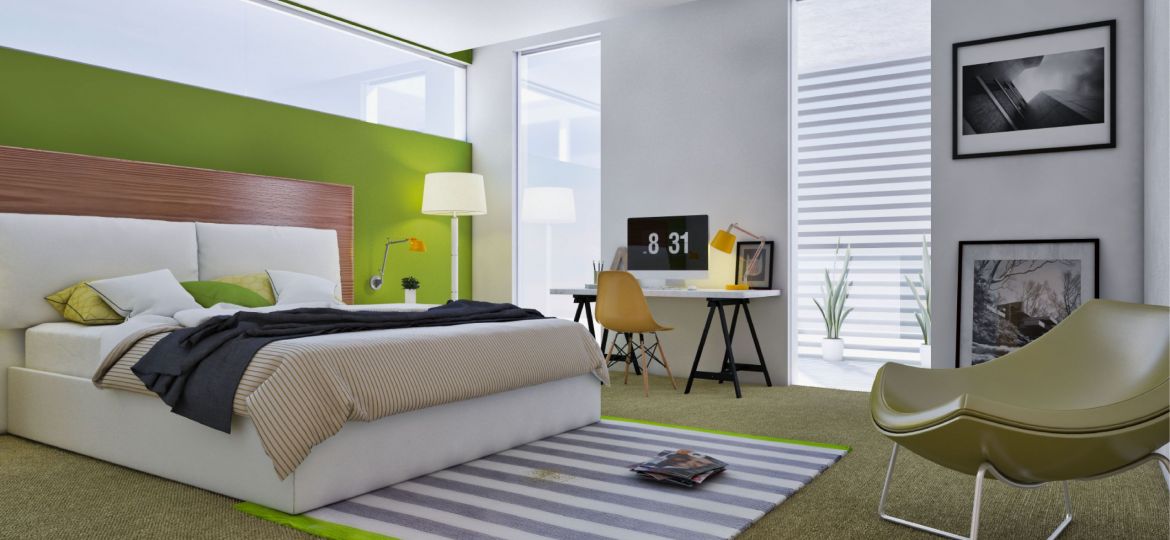 The bedroom is where we prepare to set out for the day's adventure, it is also where we go to relax and refresh after a long day's work. It should give us a sense of comfort, warmth and safety. If anything, one can rightly say it is often the favourite place in the house, hence, it is important that a lot of consideration goes into the design process. We have put together a couple of ideas to guide the planning and design process when it comes to creating that perfect spot which anyone would barely want to leave.
Colours – Keep them soothing
The psychology of colour proves that it influences mood and impacts how we connect with our environment. The choice of colours in the bedroom will either provide warmth or discomfort – we want to prevent the latter. Classic colours will make the room feel cosier and help the owner feel at peace within the space. It is advisable to go for a neutral or earth-tone background highlighted with bright pops of colour to create a resonating pattern and rhythm within the room. Choosing colours that are close to nature will help create a serene ambience.
Furniture – Go simple, go elegant
Keep them simple, elegant and defined. Go for furniture that boldly defines the appearance and style of the bedroom's design. The bed, shelves, drawers and so on, ought to repeat a similar pattern, coordinated in such a way that nothing seems out of place, you want to go for a rhythmic effect which creates a subtle balance among the room's elements. Positioning should allow a smooth flow of transition within the room. A Headboard can serve as a unique accent in the space, which boosts the style of the room.

Lighting – Embrace nature
Nature rarely goes wrong in any design. Building upon the advantage provided by natural lighting is one sure way to go. Use window coverings that provide a system for efficiently controlling the intensity of sunlight during the daytime, choose colours that will help reflect lighting better. For artificial lighting, you want to evenly spread the layers of lighting across the room. The intensity of light should be relaxing. Bedside lamps, wall lamps and recessed lighting can be functionally positioned across the room.
Décor – mix, match, blend
Good décor spices things up, you want to achieve a relaxing space, not a boring one. Artworks and accessories can help create a balanced atmosphere – a fine mix of convenience and elegance – which repeat the defining pattern in the space. Don't skip on the mirrors, they effectively enhance the spatial attributes of the room. Indoor plants depict life and help create the perfect blend if you choose to go for a more natural theme. An area rug is also useful when there is a need to mark out or accentuate specific areas of the room.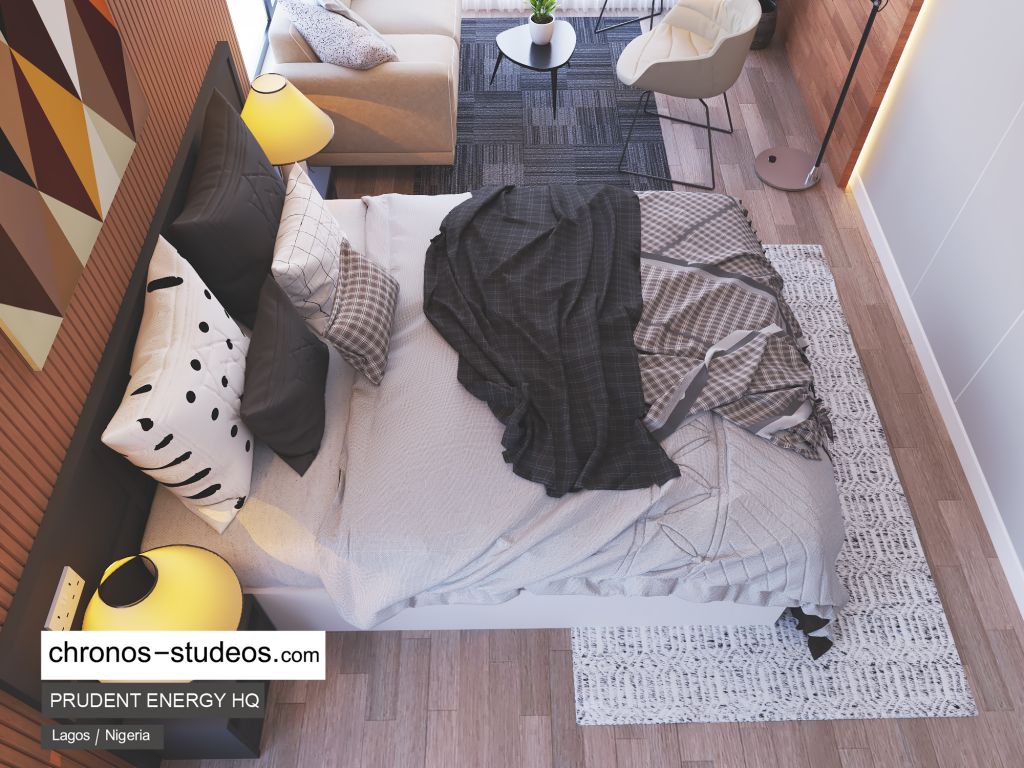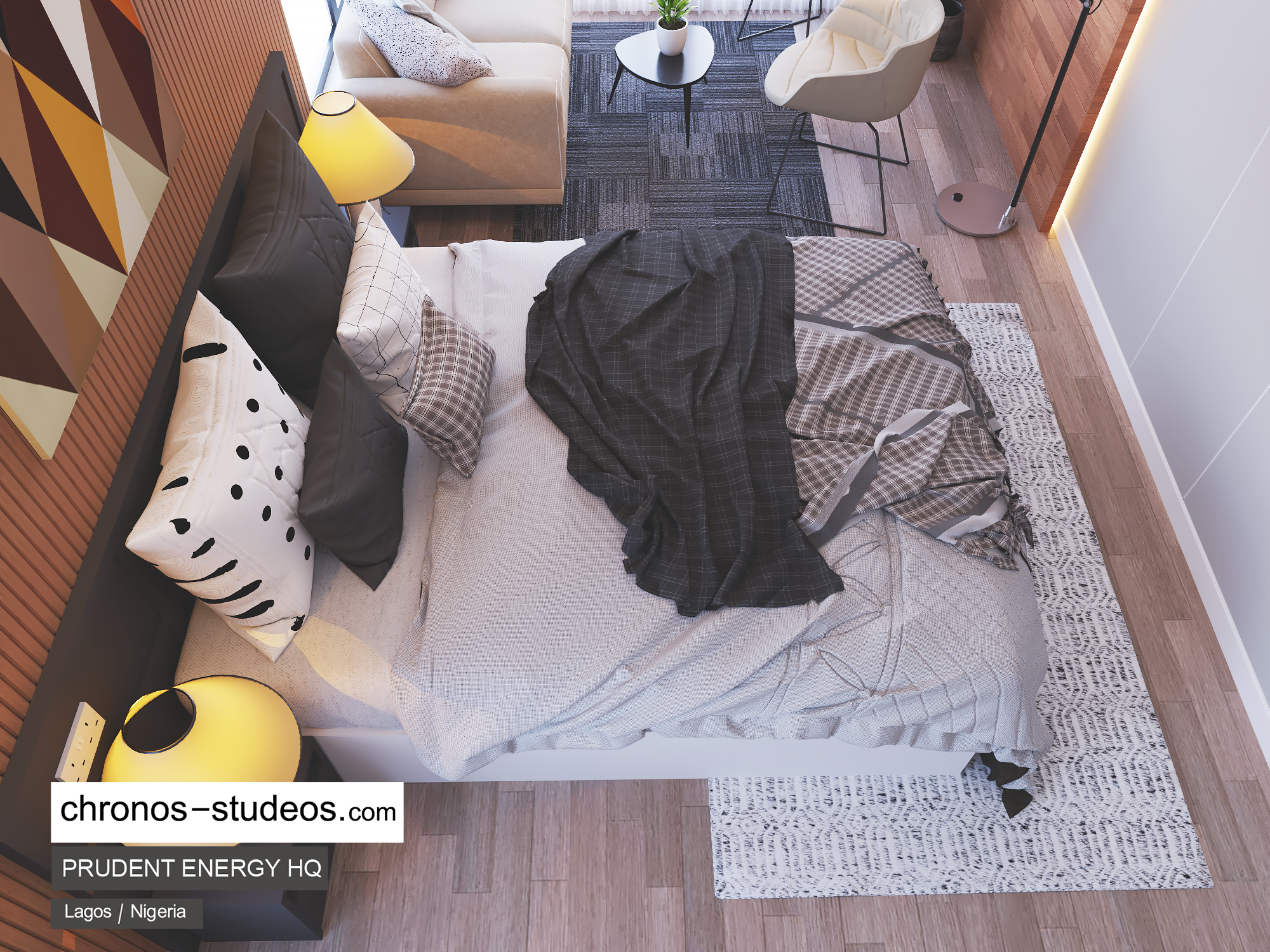 Space – The number one factor
 Not neglecting the room size as a major factor in the choice, pattern and arrangement of its components. For small rooms, select neutral colours which reflect light and create the illusion of space, use furniture with smooth edges and keep surfaces free of clutter. Large rooms demand a certain amount of dark colours to eliminate emptiness, you can go bold with the furniture and pattern or maintain a modest combination of subtle and dramatic. Utilize the corners but don't be afraid to allow enough spaces between transition.
To the homeowner, the bedroom is a personal sanctuary and this is why every detail of its design puts the owner into perspective. Asking questions about the user's preferences and personality will help create a more appreciative space.
NEED HELP DEVELOPING GREAT VISUALS FOR YOUR REAL ESTATE PROJECTS? SEND US A QUICK MESSAGE HERE.