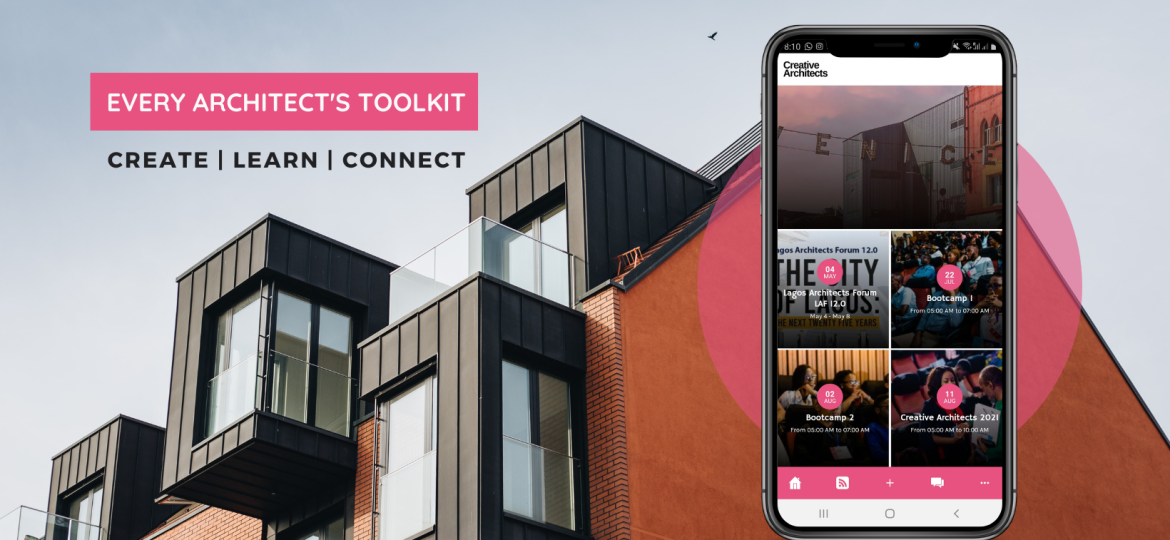 We know first-hand that creativity cannot be left in the dark. As an Architect, you definitely want to be seen where it matters. This was why we developed the Creative Architects App to help Architects, Engineers and Professionals in the Design and Construction industry to connect, network and collaborate with like minds.
Now, we're taking it further because we believe that creativity not only thrives with recognition, it also deserves its rewards. So, if you put in the effort to create your masterpiece or worked on an amazing project, then it's okay to get the accolades that come with a job well done.
That's why we're introducing the 'Add Post' feature, to help you share your work and get seen in the right place. With this feature, you get reactions and comments on your post. Now here's the highlight! You get rewards for those engagements every month through a nomination.

How does it work?
Download and sign up on the Creative Architects App on Google PlayStore or get the Apple Web Version.
Upload and share your amazing designs.
Creatives with the highest views and reactions get a reward each month.
Who is it for?
Architecture Students, Engineers, Interior Designers, Design Professionals and others who love to share innovative ideas.
How to share a picture on the creative architects app
Open the app
Click on the three-dot menu
Select "Add post"
Click "Submit post"
Enter your E-mail address, choose an image, and add a description
Click on "Send"
Get started
Download the Creative Architects App on PlayStore. Get the Apple Web Version