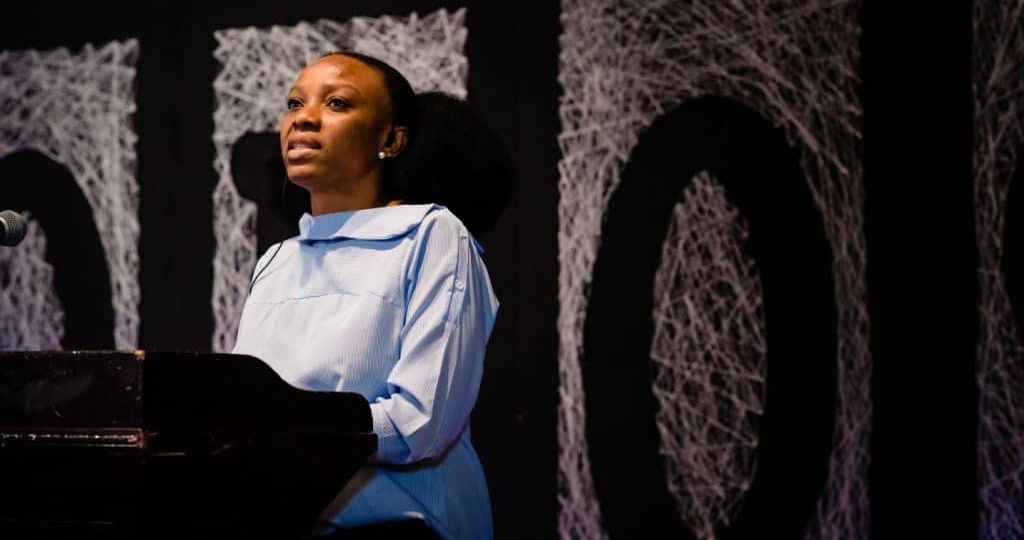 Principal Interior Designer at James Cubitt Interiors responsible for the office in Lagos, Jacqueline has presided over space planning and interior design commissions such as the Ericsson and MTN Ghana Head Offices. She joined James Cubitts in 2008 as a Building Technologist and Interior Designer and assumed the position of Managing Director of James Cubitts Interiors (JCI) in 2013 and is now a Managing Partner. Speaking extensively from her wealth of experience in management, dealing with clients, and handling various commercial and residential projects, she addressed the importance of empathy in interior design.
"I like to design with empathy which means having a deep understanding of how the other person feels or what they want and what they are going through."
An Empathic Approach
She said sometimes clients will come with a brief wanting you to replicate another organisation's project,  giving an example of how her firm typically handles projects like these by adopting a more personalised approach to problem-solving. After listening to the clients, they (the JCI team) visit their clients' already existing office and immerse themselves in 'their process' to study how they work, this will help identify some problems the clients may not be aware had existed. This she described as "a more empathetic approach to problem-solving".
Many times clients don't realise how much time and effort goes into the work you do for them. What you produce for your clients is taking care of everyone who will be using the space(s) so as a designer, you are connected to everyone who uses those spaces in some way. Working with empathy allows you to visualize the client's desire and condition before proceeding to do a design, it puts your client in the forefront. You are more concerned about creating functional spaces for them instead of just replicating a design which may not be feasible for the client's operations in the long run.
"Design is empathy in proferring solutions, whether it's in a product or a service."
The design thinking cycle
At the forefront of your design thinking cycle should be empathy because it is essential to designing an efficient space. Empathy influences how you carry out the other aspects of your design cycle where you define (what is required?), ideate (try out different scenarios to see what best suits them and what best addresses the issues they have?), prototype (choose the one that works and then you apply it), and test whatever it is you are proposing. These five key phases of the "Design Cycle" were discussed in more detail than the short notes above.
Empathy breaks down barriers and promotes the design of products and services that are human-centred. We spend 90% of our time indoors and this will end up affecting us as people. This is why someone has to take up the responsibility of ensuring that the user experience in these spaces is positive.
"The comfort of applying empathy is knowing that you are connected to every facility you design."
Next, she elaborated on some questions she gets asked a lot:
What is interior design?
It is an art and science of enhancing the interiors of a building to achieve healthier and more aesthetically pleasing environments' the art and science of understanding people's behaviour to create functional spaces within a building.
What is the difference between an interior designer and a decorator?
Interior design focuses on the technical aspect of creating functional spaces within a building while Interior decoration is the furnishing and adorning of a space with fashionable and beautiful elements. Interior design requires a more formal and advanced knowledge than interior decoration which is why an interior designer can decorate but not the reverse.
Things to consider when you're considering going into the business of interior design:
"The why"-  Do you have a drive or passion? Study yourself and discover who you are as a person.
Understand your unique selling point.
What problems will you be solving?
What capital will you be investing?
Would you be an entrepreneur or work with an organization aligned to your goal?
Know who your clients are, carry out a survey, set your objectives. She shared how of JCI, for example, majorly focuses on commercial projects even though they handle a few residential establishments for more high-end clients. Carry out market surveys to be sure you're providing a service that's needed.
How do I begin?
Get registered, keep yourself informed. Develop a flexible business plan, learn to adapt, monitor the trends and tweak it a little. Build your team. Develop a sales plan; until you can talk about who you are, what you have and what you're about; until can get the attention of the buyer, you're not making sales. When you begin, upscale your business, integrate technology and keep growing.
Finally, Jacqueline shared a few lessons from her experience in the field, there is so much insight into the business of interior decoration from her that we can't cover it all here. Watch the full video to unravel the enlightenment from her session.
"The ultimate goal of our buildings and communities is to create a positive human experience. Interior design matters because  empathy matters."
Click the text below to download her presentation:
The business of interior design -Jacquelin Aki  speaks at Creative Architects