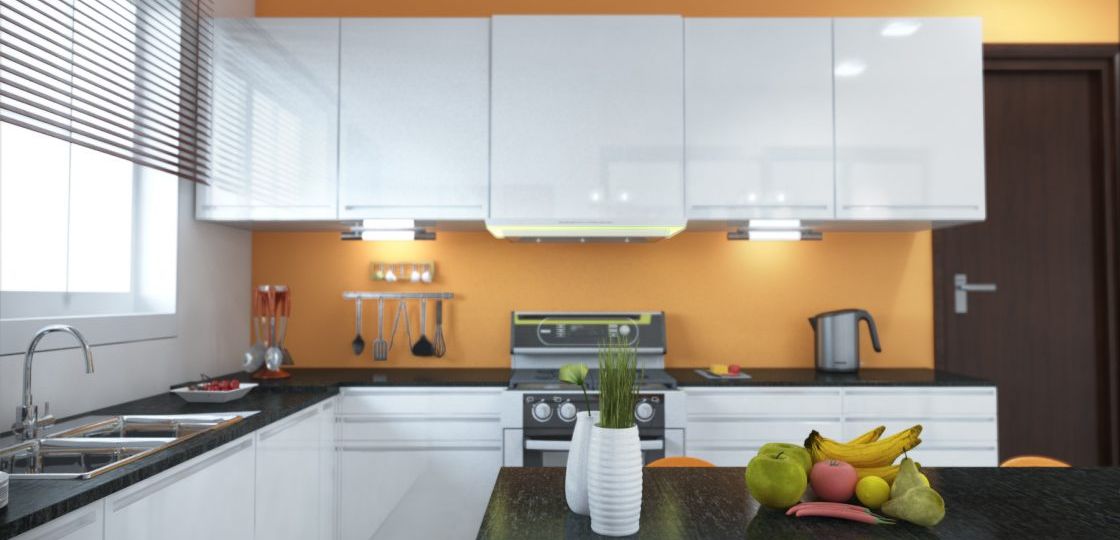 Nothing beats an efficient cooking environment. The intimacy, the closeness such an environment provides demands not only careful planning and attention but also a perfect, flawless combination of elements. A sink and cooker does not make a dream kitchen.
---
Cabinets
White cabinets in High Gloss not only give an illusion of space, but also spells class and good taste. Asides from a vivid, visual refreshing sense of purity, the shiny surface brightens up the kitchen space, as well as contrasting nicely with any color of wall finish, equipment and countertop. The high gloss finishes are also well known for bouncing of light rather nicely.
Soft draw, that's what we call perfectly made drawer rollers. With a beautiful cabinet exterior, it would be ridiculous trying to coax the drawers open. The roller system employed is flawless and up to date, the overall arrangement encourages ease of movement.
---
Counter Top
Black is the color of all things serious, and so for some it is an easy choice for functionality. However, the choice of black for the granite top is deeper in meaning; it complements the High Gloss cabinetry, the color black is timeless, elegant and was made for white in heaven, it looks sturdy and stands out in any environment, and what's more, reflects down lighting perfectly.
How fitting, then, that we use this ageless element in such an intimate environment.
---
Wall Color
You don't want to eat your meals in a sterile, clinical looking environment, hence the orange wall color. Adding variety and serving as an accent, it radiates warmth by combining the physical energy and stimulation of red with the cheerfulness of yellow.
Color psychology further describes orange as optimistic and rejuvenating, balancing the cabinet and counter top coloring with an overall mature finish.
We are in the age of all things shiny. Chrome, stainless steel, aluminium, and so on, glam up the space, bringing it alive. When the lights come on, and reflect off the shiny elements, it's simply breathtaking.
When the kitchen becomes the new thoroughfare to the living room, and your wife shows it off to visitors, then it's gone beyond the fabulous mark!
---
Conclusively
Yes, at Chronos Studeos, we carry you along from the sketch, to drawings, to visuals, to execution. You deserve a beautiful, intimate, kitchen space that will serve well its purpose of bringing your family together. A place to make memories, this is our holiday gift.
Call us at Chronos Studeos for a wonderful kitchen experience!
---