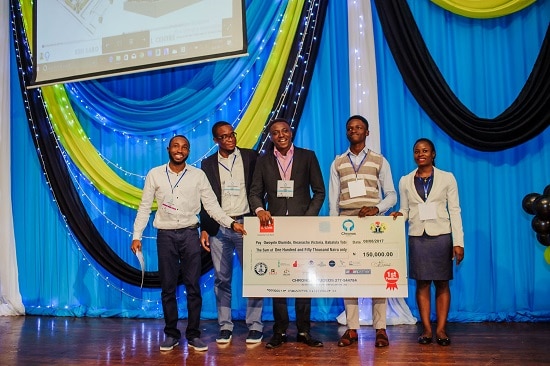 The Competition 2017 ended on Monday, 31st July 2017 and three major winners have emerged. Yes major, because all the contestants are winners. It is a fact that brilliant, adept and clever minds are all over the architectural industry as this was confirmed when the submissions started rolling in. It was amazing to see.
But as it is, Chronos Studeos had to choose the three most exceptional of the winners. One lesson I have learned from the submissions of all the contestants is that TEAMWORK IS INDEED GOOD WORK.
Without much ado, I present the top three winners and their score points:
| | | |
| --- | --- | --- |
| Top 3 Entries | Score | Position |
| Owoyele Olumide, Iheanacho Victoria, Babalola Tobi | 15.76 | 1st Place |
| Moshood Emmanuel, Osagie Omosigho, Odeyemi Oluwayemi | 14.25 | 2nd Place |
| Fatai Osundiji, Ayo-Loto Emmanuel, Ogunkunle Tunde | 13.33 | 3rd Place |
There were other worthy mentions among the winners who came very close in score points to the top three.
Worthy Mentions in no Particular Order
Farinuola Ebenezer Shogo – Ease of Construction
Moses Okorie – Highest Scored Solo Entry
Uzoigwe Timothy Seyi – Best Post-Occupancy living concept
First Position – Babalola Tobi, Owoyele Olumide and Iheanacho Victoria
Second Position – Moshood Emmanuel, Osagie Omosigho and Odeyemi Oluwayemi

Third Position –  Ogunkunle Tunde, Osundiji Fatai and Ayo-Loto Emmanuel
\
Click here to read the bio of the Speakers at the Creative Architects event 2017
Sponsors