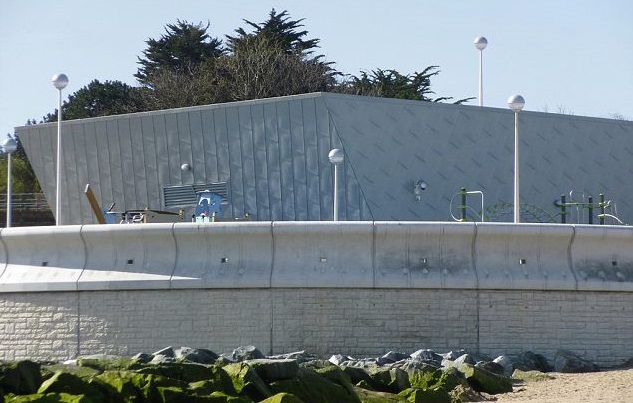 While all architects work towards building a portfolio containing at least one nomination or award, this week members of the profession will be hoping anyone's name but their own is announced when the envelope is opened and the recipient of this year's Carbuncle Cup is revealed.
The event, which takes place each year in England, is named in recognition of a famous broadside against modern architecture by a man who has become the scourge of architects far and wide.
It was in 1984 that Prince Charles shocked guests at a dinner marking the 150th anniversary of the Royal Institute of British Architects (RIBA) when he used the event as a platform from which to very publicly condemn modern architecture.
The future king's most scathing comments were reserved for Peter Ahrends' proposed work on an extension to The National Gallery in London. The heir to the throne slammed the design as a "monstrous carbuncle on the face of a much-loved and elegant friend". Although the design was duly scrapped, the prince later invited Ahrends to a private dinner at Kensington Palace, telling the multi-award winning architect as he left the royal home: "I'm sorry it had to be you!"
Nevertheless, almost 30 years later the dreaded "carbuncle" is back to haunt a new generation of architects as they prepare to discover who will be judged to have designed Britain's ugliest building of the past 12 months.
The six shortlisted structures deemed most offensive to the eye, as voted by readers of Building Design Magazine (BDM) but ultimately judged upon by an architectural jury, are as follows:
Previous recipients of the unwanted trophy are the architects behind the electric razor shaped Strata Tower and the restored Cutty Sark clipper in Greenwich, the latter taking the title due to its controversial glass canopy.
This year's Carbuncle Cup awards ceremony takes place on Friday (30th August, 2013).
Architects can at least sleep easy knowing that this is at least one trophy that won't be handed out by Prince Charles, for he's apparently still at work overseeing the portfolios of some of the country's most esteemed architects.
According to Lord (Richard) Rogers, whose designs for Chelsea Barracks fell victim to another intervention by the prince back in 2009, the royal taste in architecture continues to be all-powerful.
Interviewed for the latest edition of The New Yorker magazine, the man behind such iconic buildings as the Pompidou Centre in Paris and the 'Inside-Outside' Lloyd's Building in London says that architects face the "amazing situation" of Prince Charles' opinion being sought by developers before they sign off on any major constructions.
Explains Rogers of the dilemma faced by developers: "They're into minimising risk. and Prince Charles is a risk."