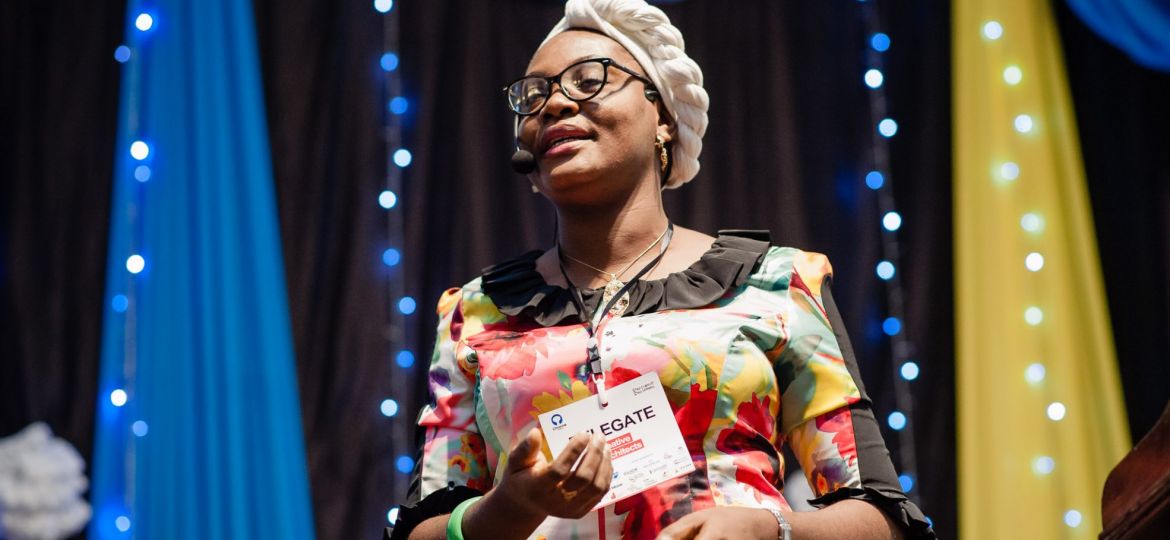 Mrs Faniyi begins by pointing out that although she is not an architect herself, she started her journey in the construction industry aspiring to become one. She believes this is true for almost 50% of all the other professionals in the industry, but however, asserted that there's a place for everyone in the industry.
Having studied Building for 5 years at the Ahmadu Bello University (ABU Zaria), Kaduna State, Nigeria, she joined Construction Kaiser Ltd. In 2005, and has been working there ever since. Her story is one that many other professionals can relate with- the gruelling experience of obtaining a university degree, getting a job less than two years after graduation with little or no practical experience, but fortunately coming across colleagues and mentors who helped her grow and find strengths within herself she didn't know she had.
She talked about the Kaiser group- their work, values and growth over the years – and her experience working for them.
The second half of her presentation was dedicated to talking about her contribution to the construction industry, which she really didn't count as a lot until she received the invitation to speak at Creative Architects. Here are a few highlights:
1. People
She spoke about the importance of treating people fairly. Mrs Faniyi, who is now the C.O.O. of Kaiser M&E Limited (the Mechanical, Electrical & Plumbing Installation Unit of the Kaiser Family), has grown from managing a staff strength of 2 to 40 persons in her division alone. This was a role she was asked to occupy when she was only 28 years old. That event left a strong and encouraging impression upon her that her superiors believed in her, and this caused her to believe in herself as well. She also spoke extensively about their employees and the social development activities of the group. The Kaiser group has a 100% Nigerian staff base and has never employed an expatriate. They are also very involved in mentoring and offering support to secondary school and university students, thereby investing in the construction industry's future leaders.
2. Profit
She confessed that they really don't make as much money as people believe they do. One of their core values is focusing on quality (ensuring things are done somewhat different from what the norm is). They also discourage capital flight in their operations, as they aim at improving the Nigerian economy.
3. Planet
The Kaiser group advocates in its own little way by encouraging the use of earth-friendly products.
Mrs Jamila Faniyi said so much in between we've hardly scratched the surface with this summary. This is enough of a reason to watch the full video (below). Plus, there's a surprise at the end! Engr. Igbuan Okaisabor  (founder and chairman of the Kaiser group) leaves a simple, yet mind-altering final note…
[/vc_column_text]