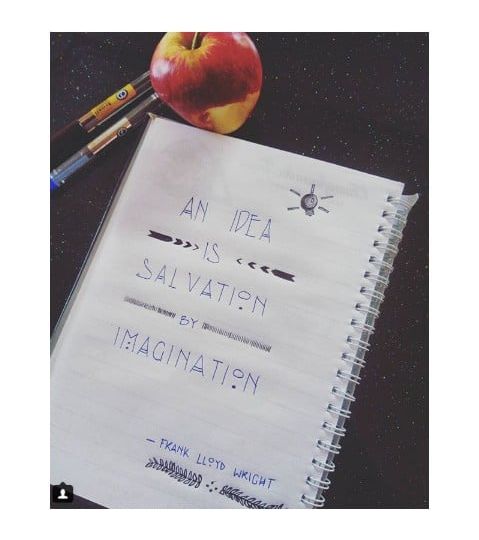 Architects have always been known to have impressive hand-writings. A few exceptions here and there, of course (no shade intended). Also, from years of practice filled with both pleasant and unpleasant circumstances, amusing discoveries and thoughts about the work and life as a creative, words have been laced together by respected architects across different centuries to summarize these experiences.
Last month, we started the Chronos Lettering Challenge as sort of a middle-ground between these two facts. The task was simple- write down your favourite quote about architecture, take a picture and upload it online. We gave a few instructions on how this should be done, but we conveniently left out one little detail- the top five entries would be featured on our website! Here are the top five entries with the  participants' Instagram handles:
1. Nwachukwu  Amanda (@the.life.of.mandy) 
2. Elufioye Oluwabukola (@stephenbukky)
3. Ejiole Arnold (@arnoldgace)
4. Obayanju Oluwapelumi  (@obayanjuoluwapelumi)
5. Aina Ibukunoluwa  (@aina_ibukunoluwa)
Which of these five quotes do you like the most? Do you have a favourite architecture quote of your own? Please let us know in the comments sections below. Thank you!
Will there be another challenge soon? Well, that's for us to know, and you to find out!