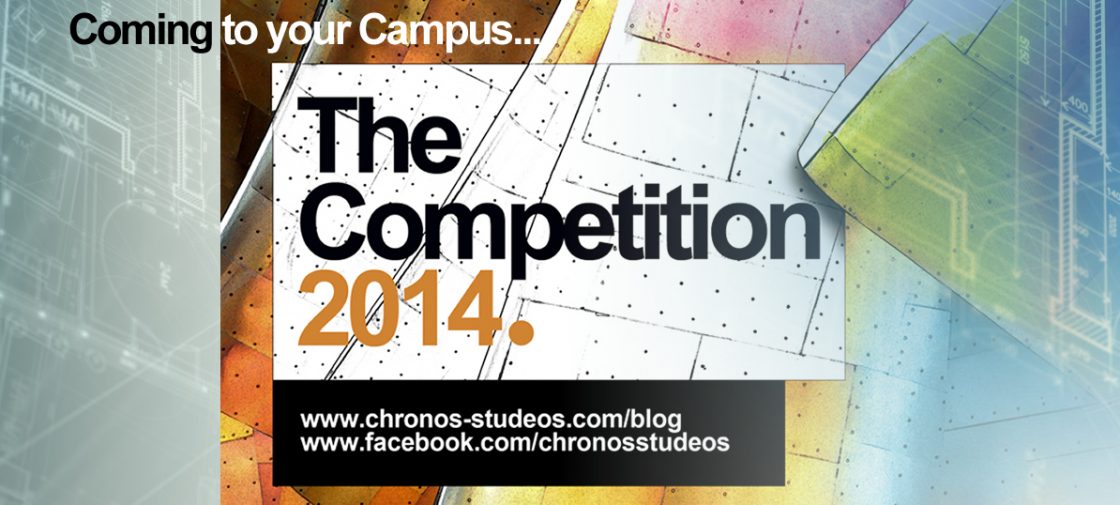 The Competition 2014 Loading..
Do you want to stand out from the crowd with your CAD skills? Are you looking to impress those who've already made it in the architecture industry? Or do you simply enjoy pitting yourself against others who devote many hours to perfecting their 2D & 3D visualization techniques?
If you answered yes to any of those questions we advise you to stay tuned here, to the Chronos Studeos Blog, as we will soon have the perfect opportunity for you which will span over the next few weeks.
Following on from the huge success of last year's event at FUTA, we've been working hard behind the scenes to bring The Competition 2014 to the University of Lagos. Whilst aiming to both recognise and celebrate the work of Nigerian Students of Architecture, The Competition 2014 will actively reward the winners with prizes you won't want to miss.
We'll bring you more details of the event, such as dates and times, very soon. In the meantime, though, get all your 2D & 3D visualization tools at the ready and prepare to reach for the skies as there's no reason at all why YOU won't be hailed as the winner of The Competition 2014.