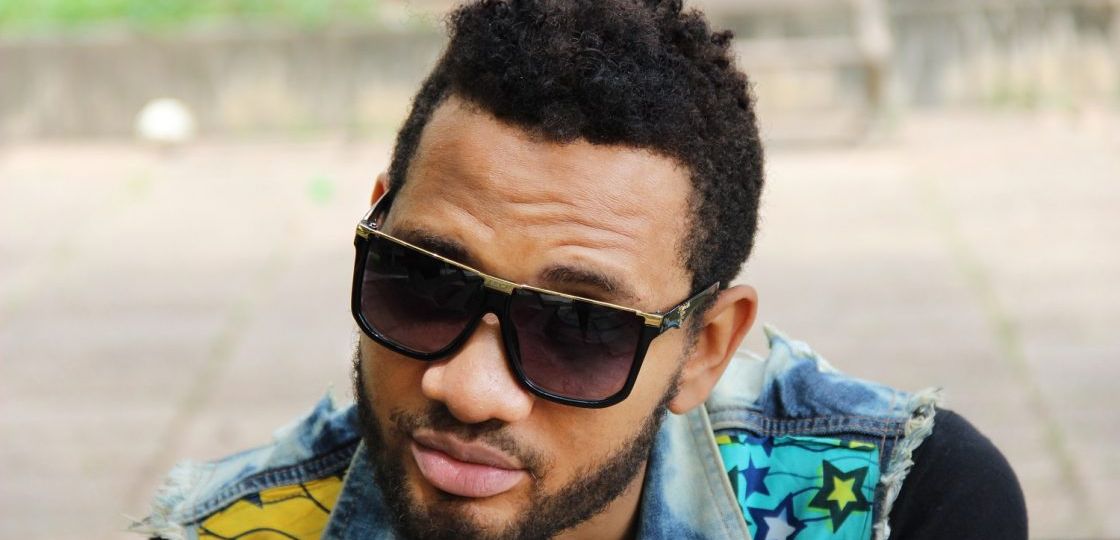 Last year, Chronos Studeos held her 3rd edition of The Competition 2015, an annual architectural and 3D visualization competition for architecture students in Africa, and as usual, three classes of winners were selected.
Today, after one year and as we prepare to launch "The Competition 2016", we have the honour of interviewing one of the winners, Daniel Osuala.
Good evening master Daniel.  Thank you for granting us this interview out of your busy schedule. Now, moving forward…..Let us get to know you. Tell us about your background
Well, I am an indigene of Imo state, Nkwerre to be precise. I was born into a very simple family, a Nigerian father and a mixed breed mother (for those wondering why I am this fair…lol). I was born in London UK, and was brought back to Nigeria at the age of 5, and have been here since then. I am the first child with only a younger brother as a sibling. I come from a very humble background which advocates for hard work, diligence and honesty. So that's my bio. Lol…
Why did you enter the competition 2015?
Hmmm… I entered the competition for two reasons. The first reason was because of my mum. At that period when there was a call for entries, I promised her an overdue gift… (Yeah, I don't joke with my mum). So I decided to enter the competition and if a winner, use the proceedings to redeem my promise. Moreover, the very thought of my mum and her countless selfless sacrifices is with fuels my hunger to forge ahead and succeed in all endeavours and challenges. So like I always say, "Subtract my mum from my life's equation and I become lost, empty…" Oh! And yes, I did give her almost all the prize money, I just deducted my data bills…lol.
Another reason I entered the competition was to make a statement, a statement that will open more doors and expose me to positive attention within the large network of architectural practices in Lagos as a whole. Coming from the eastern region of the country where I have a good track record to a new environment that is highly competitive, I knew I had to look for any opportunity to stand out and "The competition" was just the perfect platform.

What were your challenges during The Competition 2015?
Ermm… I actually did not have any challenge worthy of note just the usual constraints such as time and render time considerations. I work and school at the same time so I have a very scheduled timeline.  Committing extra time to work on my entry had to come from my night sleep hours and weekends. As the reality of the deadline began to dawn on me, I had to borrow 3 extra workstations to render with. It was a crazy period for me and stress levels were unbearable but in the end it was all worth it.
What has changed about your life and design mode since winning The Competition 2015?
A lot of things no doubt. First of all, having another experience in a competition design contest was a plus for me knowing full well that this is how most signature jobs are won in practice. The competition also had an important impact on my design philosophy. The competition was my recognizable first attempt in critically exploring and understanding the importance of simplicity and rhythm in facade design. I am a very adventurous designer and always love to explore new elements and characters especially in facade treatment and form modelling. So I can confidently say that the competition enhanced my approach to design.
How has The Competition impacted on your attitude to life and success?
The impacts are already evident. I got the attention I wanted after emerging as a winner which has also boosted my confidence, self-value and worth since then and it also looks good on a C.V…lol…
The competition attracted younger architects around me, young chaps who are filled with passion for design and thirst for self-improvement and who also see my works as a source of inspiration, a case study to better themselves and their works. A privilege I also see as a responsibility, and a reason to keep pushing the limits and achieving more.
Thank you so much, Daniel, for this opportunity. We hope to do more interviews with you as you gain higher grounds
Thank you.