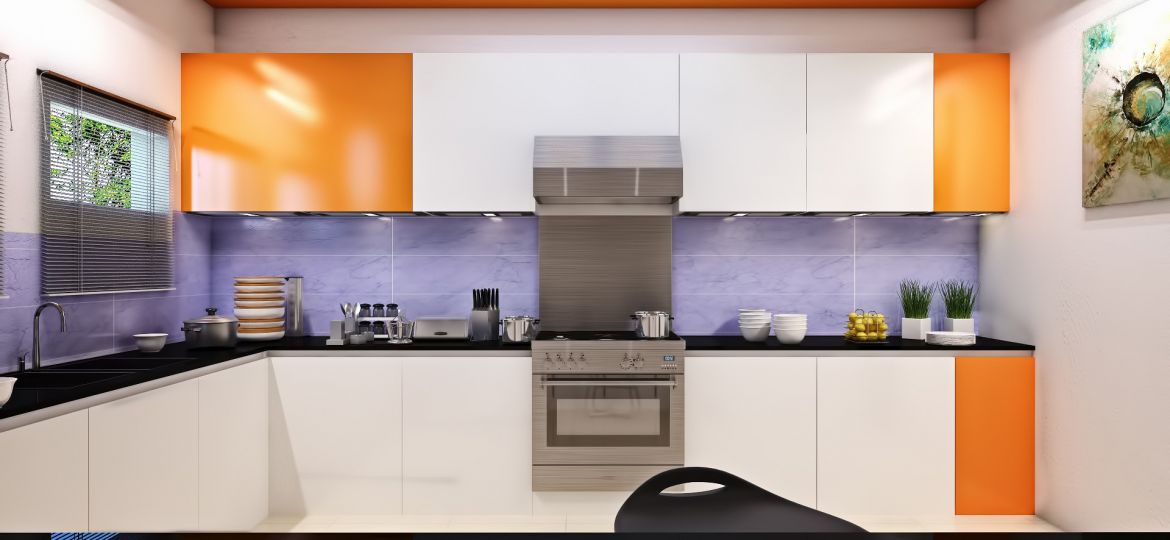 We often get projects that are challenging not just because of the brief requirements handed to us by our clients, but the amount of space (floor area) we have to work with has us going "back to the 'ol drawing board" multiple times within short intervals. Through a lot of practice, the Chronos Team has been able to find a way around this dilemma. Here are a few examples in some of our past projects, as well as product suggestions to help you achieve the same feats:
1. Lighting and Colours
• Rooms that are properly lit often come across as open and roomy.
This works not just for kitchen spaces as seen above, but others as well. Before you rush off to get some new fixtures installed, however, here's a trick to make sure you're not adding to the chaos: to save space, buy wall mounted instead of table or floor lamps.
• Colour Effects that are playful, yet not too dramatic are a huge plus.
We also chose to play around with both bold and subtle colours to distract the eyes from the actual dimensions of the above kitchen space.
• Daylight makes artificial lighting more effective.
The view out (we used blinds instead of curtains) also helps to make the space look less confining and 'cagy'.
2. Mirror, Mirror on the Wall
This is a trick that is probably as old as most of us have been around. We used a mirror on the wall facing the sliding door to give the illusion of space.
• Furniture choice and overall arrangement as an added advantage
The space was abundant in length, hence merging to spaces together (kitchenette and dining area), with minimalist furniture pieces but the width called for something to help balance the dimensions out.
• Push back the walls
The view out in itself has the space reaching for the outdoors. The break in the long strip of walls, pushes it back in a way, just like a curtain. You could also choose to make the mirror a lot larger if you are so inclined.
3. Sticking With the Basics
We made this bedroom just that: a BED-room.
Bedside tables, a dresser and wall hung shelves were chosen with just a few added accessories and appliances. This helped prevent the already small-looking room from appearing crowded and clustered.
The mild tones and pastel shades chosen also give off a very airy, roomy vibe.
Reposition fixtures for a larger headroom
We did the same with this bathroom. By sticking with just the basics and adding drawers beneath the wash basin instead of a cabinet above, this small bathroom space appears 'taller'.
Creative use of colour and geometry to even things out a little
The red strip along the all-white walls also 'draw the eye' giving an illusion of an expanding width.
4. Unique Storage Solutions
For the above kitchen space, in addition to the parallel arrangement chosen, we made the walls work overtime by installing cabinets and compartments to keep the space organized and roomy.
Safety is an important consideration in kitchen designs and we consider solutions that will keep things off the floors and out of the way as much as possible to avoid accidents and damage.