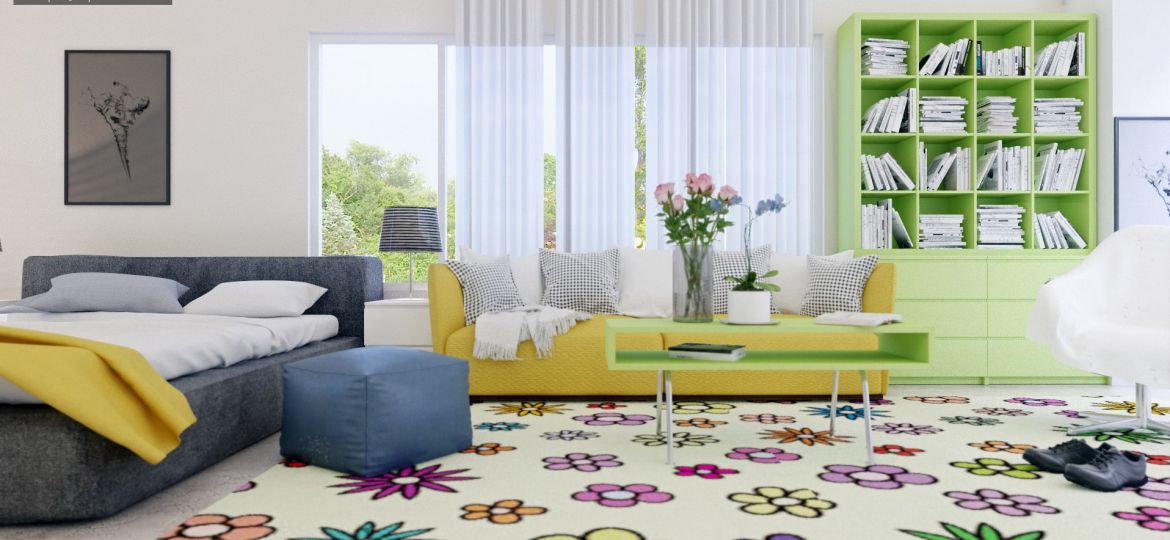 A Crash Course on Bedroom Designs (Part 4)
Ladies! We don't mean to sound like a fashion blog or YouTube celebrity, but please, stop feeling pressured to follow trends. Colours and styles go in and out of season more frequently than any of us can keep up with, to be honest. Try to think deeply about your own interests and preferences, and make sure that they reflect in your choices so you can truly feel at home within your space.
Here are four ways we are sure will take your space from 'bleh' to 'wow':
1. Wall Art: Self-Motivation Ideas
Most ladies prefer sitting cross-legged on their beds or living room floors to study or clear-up work left over from the office to an actual work desk or even a dining room table. You would definitely want something you can look up at and feel 'motivated' to keep working on whatever it is you're doing. How about a row of suspension shelves? They are a very classy way to remind you about that two-book-a-month goal you set at the beginning of the year. A piece of pottery, figurines or artificial flowers hanging off them will also give off a generally homey feel. We've said a lot about colours and curtains already. Feel free to try out wall-art-clocks, posters, decals, and wallpapers as well.
2. Storage Solutions 
This is one thing that might just be every designer and homeowner's worst nightmare. All your efforts could end up being a waste if you don't "clutter-proof" your space. By this, we mean get shelves, boxes, laundry baskets, wardrobes, bedside tables with drawers or racks, anything that will prevent personal belongings being sprawled out or piled up in corners. For small spaces, custom-made furniture is the way to go. There are tonnes and tonnes of options that will allow you combine different uses into one furniture piece.
3. Decor Options: Artsy clocks, Wallpapers, Posters etc.
Many times, it's a sum of all the little things that takes a space from bland and boring to edgy and exciting. The good thing about decor is that you don't have to buy everything all at once. You can save up to buy something new every month or lookout for affordable locally made souvenirs on your next vacation, so your account balance barely feels the weight of these expenses. Just be sure you're buying things that are useful (e.g. a nice looking wicker basket for laundry), help organize your space (e.g. a shoe racks) or complement the colours included in your scheme.
4. Lighting
Lighting can greatly alter the mood of a space. Apart from the regular ceiling and wall lights, try to invest in a few table and floor lamps (with less intensity) as well. The unique glow you will get when the main lights are turned off will almost have you feeling as though you are in a different space entirely! 
We hope the notes and photos we've shared have been helpful? Share your thoughts and ideas in the comment section below. Please feel free to ask any questions you might have as well.
If you missed any of the other blog posts on bedroom designs, please click any of the following: Master Bedrooms, Young Couples, and Bachelors.