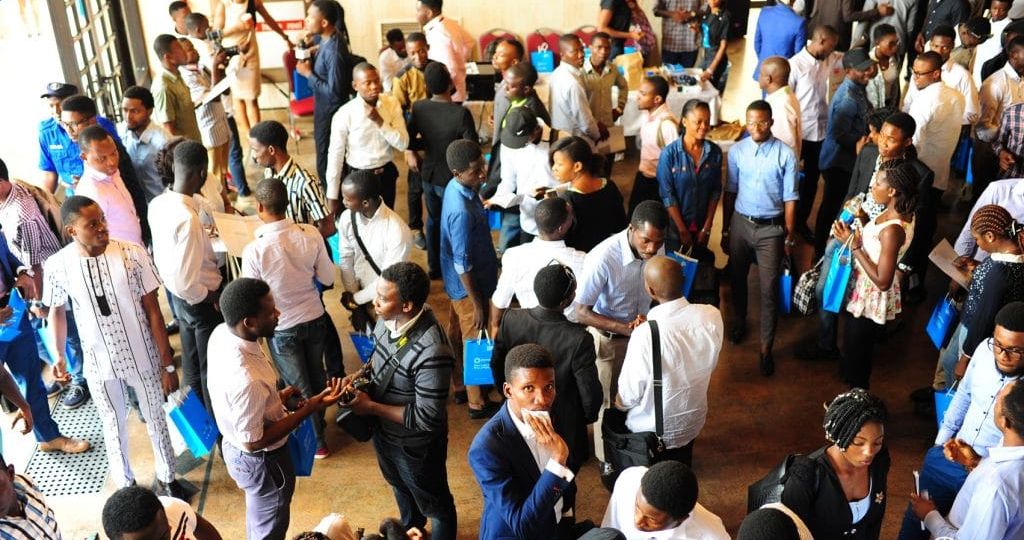 The event started on Wednesday 13th July 2016, pretty early. We have been waiting for this day since last year. Another day to get inspired, the hype has been out of this world. From the social media buzz to one on one invitation. Young Architecture Professionals, students and general creative minds within the Lagos metropolis and even beyond had this date locked as all roads led to Muson centre for Creative Architects 2016
We all know Chronos Studeos for striving towards excellence and pushing the boundaries in technology as regards architecture, 3D visualisation and presentation but unanswered questions still lingered in our minds. How would they pull it off? This is not a student environment where they have held the previous edition. What were they bringing on board that would push this event over the curve of limitations we had in our minds.
I got to the venue early and first had a hard time differentiating Hassan from Hussein. Soon, I remember Hussein is fatter (lol). Everyone was busy setting up, you could see the dedication in their eyes, you could feel it in the atmosphere. We were in for the time of our lives. Registration kicked off and the queue kept on growing. Networking started as people stood in groups connecting while others discussed various designs displayed at the exhibition stand.
We all proceeded into the main hall as we awaited the event to kick off proper. Hassan (Co-Founder Chronos Studeos) came up in his usual funny style getting rid of whatever pressure he had in his system, stylishly settling in and transferring the pressure to us, the participants. We all couldn't refuse his offer of hot coffee at the exhibition stand. He had succeeded in getting us back downstairs to fully enjoy the exhibition proper.
From the printed designs displayed to the virtual reality experience set up to the Chronos presentation demo app, the exhibition stand was mind-blowing. All these experiences were enhanced by the mild soul-lifting music playing in the background.
We all know the beautiful black box on Ikorodu road known as Maryland mall. I have appreciated and criticized from afar but we had the privilege of having it's architect open the talks at Creative Architects' 2016. Tosin Oshinowo started with the inspiring story of how she made it through school, how passion and resilience are key in all of life's endeavour and not just architecture.
As she spoke, there were mixed feelings in the crowd, the majority inspired by her story and her achievement. Some were carried away by her style (swag?) and some calculating how much she is worth especially after being privileged to be the architect of the Maryland mall. I was particularly interested in how she solved urban problems ranging from traffic to parking. Her acknowledgement of other professionals and civil service personnel to the success of the mall was humbling and remarkable. Her speech ended with her tackling questions from various curious participants.
Personally, seeing her on that stage gave hope to many lady architects and students in the audience and was a great challenge to all.
Think big, fail fast, succeed. Hassan is back, he was already warmed up. Always an advocate of teamwork, he dove into his speech showing to everyone the essence of productive collaboration. Challenging our thought processes on failure, he stressed the need to never give up and focus on the prize. How can he keep to time, he was enjoying himself on stage. He emphasized why laziness wasn't an option, there is a great need to go all out to learn and embrace technology.
We all, with android devices, had to download the Chronos Virtual Reality presentation Demo App which fascinated everyone as we used it on the books we collected during registration. Soon we all had to countdown and Launch the Interior Design E-Commerce platform Chronos Stores.
And it's a wrap!
Oh sorry, It was just a break. We must commend the organizers, because this year, the lunch was filling…. lol. Really everyone refuelled and were ready for all that was left to grab. Prizes were presented to winners of the competition which had contestants shaking in their seats. Soon it was time for a huge dose of motivation before we left.
Hussein started his speech literally with a bang. We all thought okay, what does he have to say? What could he probably bring on now that would be able to match all that has been thrown our way? "Get back on your feet" this was the icing on the cake. As he spoke, I asked the young guy seated by my side who was the vice president of the UNITED STATES and he was stuck. Hussein asked for the second-fastest man in the world in a deliberate attempt to prove no one cares about number two. He really picked a fight with second place. Encouraging everyone to do more, think more, sleep less, watch fewer t.v and strive to be on t.v.
Soon one year of waiting and planning on the part of the organizers was over, but we have a lifetime to apply the principles handed down to us. The Winners of The Competition 2016 were awarded worthy mentions and prizes.
It is obvious Creative Architects' 2016 broke the barrier of being a student event to being a gathering of young Architecture Professionals. A place to exchange ideas, network and soon a mecca for technology-driven architects. This was nearly a perfect event and at this rate, we can only say their best is yet to come. You can see the photos here.
My name is Timi Ayekitan, this is my experience and I am an Architect aspiring for greatness…!
Watch the video below to have a good overview of how it went.