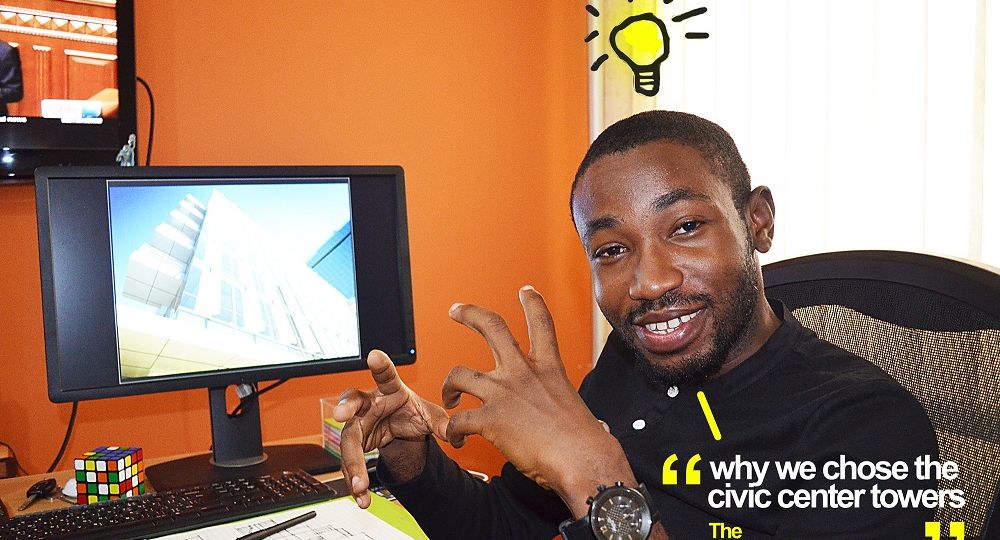 Hassan Anifowose briefly speaks on the story of the new Civic Centre Towers in Lagos which we have chosen for the subject of The Competition 2014.
Click on Video below to watch
We know how welcome it is to work on a visualization project which is both interesting and inspiring. This is one reason we've chosen the Civic Centre Commercial Towers in Lagos as the building we would like student architects in University of Lagos to redesign (façade only) for their entries to The Competition 2014.
However, the main reason for our choice is because, to you and to those of us here at Chronos Studeos, the Tower represents the bright and positive future of the architecture industry in Nigeria and it is changing the Lagos Cityscape as many more skyscrapers are springing up in the metropolis. (Click here to see video).
Read The Competition 2014 brief and full entry details here and register below. You shall receive a confirmation email immediately. Please keep your registration details in a safe place.
Currently under construction on the scenic waterfront on Victoria Island, the new Civic Centre Commercial Towers is the brainchild of a hugely respected and experienced company, Interstate Architects. Due to be completed in 2014, the new development is located just a short distance from the famous Civic Centre designed by James Cubitt Architects.
Rising to fifteen floors, and with its all-glass façade towering high into the sky, natural daylight is sufficiently diffused within the building envelope. Temperature is regulated by using double glazed glass designed to admit daylight and repel heat from direct sunshine. The double glazing façade will also ensure proper acoustics within the building.
Having witnessed the successful completion of last year's event, the Judges and everyone here at Chronos Studeos can barely wait to see the amazing entries.